8289469809169
Get instant support with our search!
Back to all articles
Can I Track Emails that have been Reported via the Phish Reporter Plugin?
Yes, any emails reported by users, via the Phish Reporter Plugin, will be sent to the dedicated mailbox that you specified during set-up, and they will also be logged within the Reported Emails report - (Reporting>Phish>Reported Emails).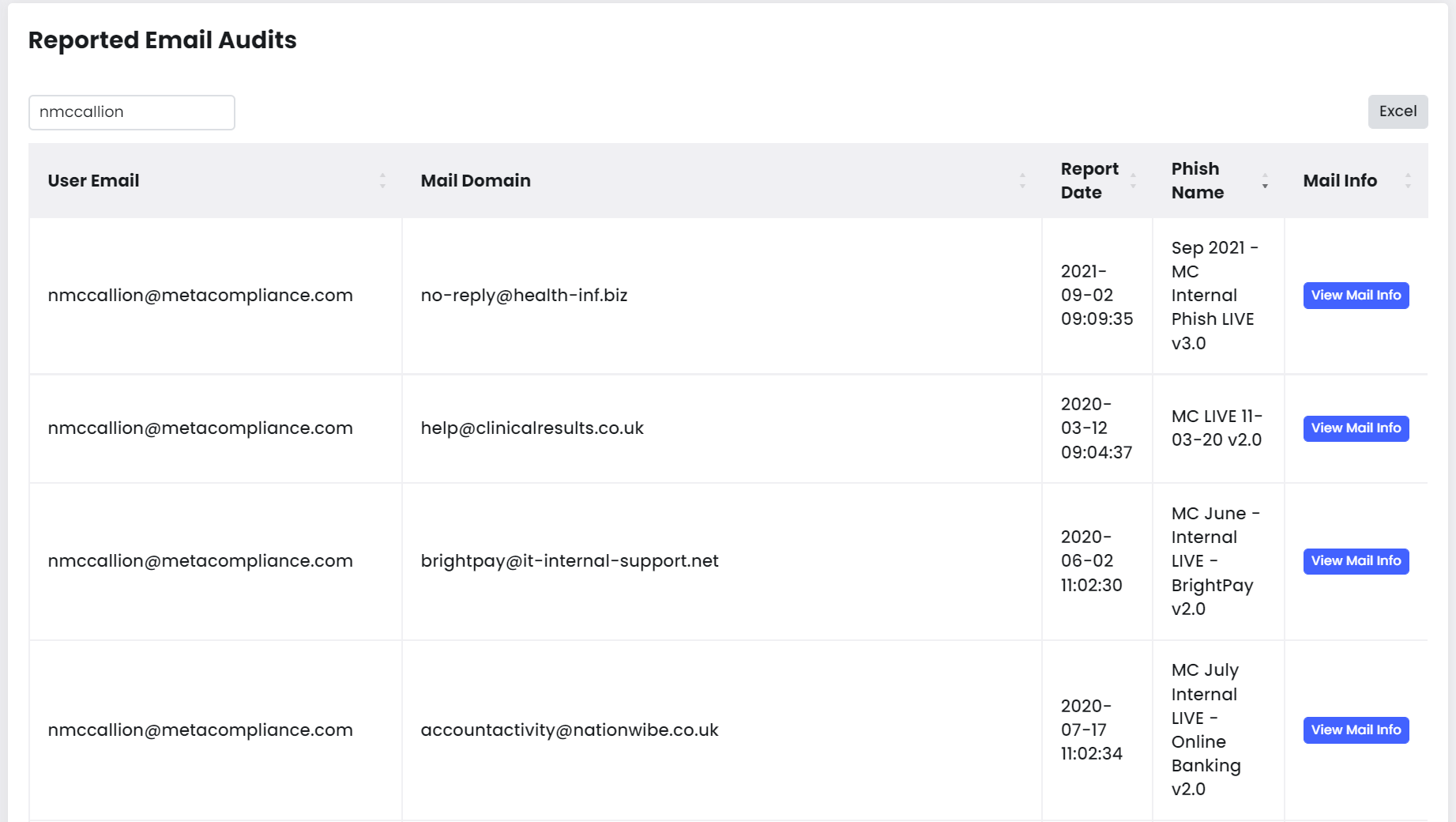 You can clearly identify which emails have been reported within here, regardless of whether these are either Simulated Phish or genuine suspected Phish.
Clicking on the 'View Mail Info' option within this table will open further information related to the reported email.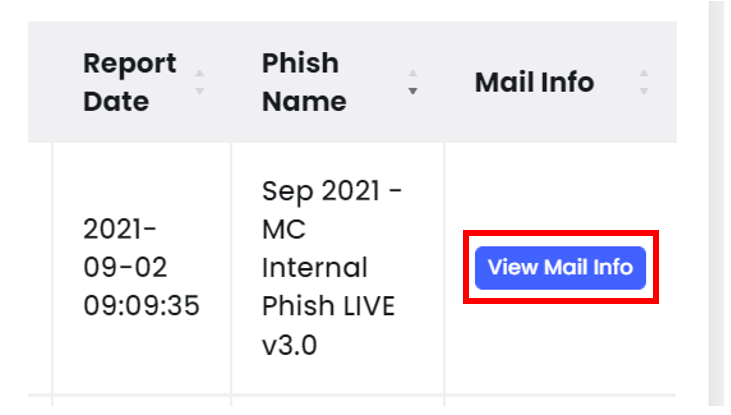 This information can be used if you would like to assess the reported email further. (Text within image below has been deliberately blurred for privacy.)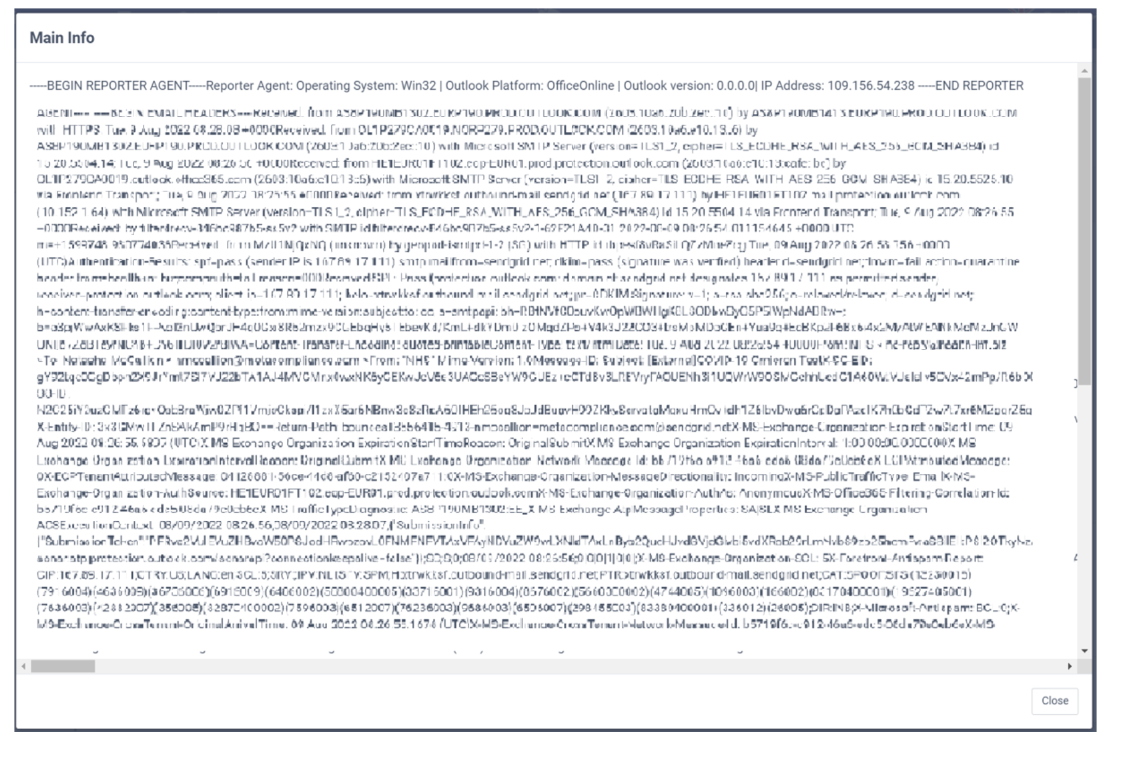 Simulated Phishing Emails
You can also track if targeted users have successfully reported a Simulated Phish within the Phish Overview Report via Reporting>Phish>Overview.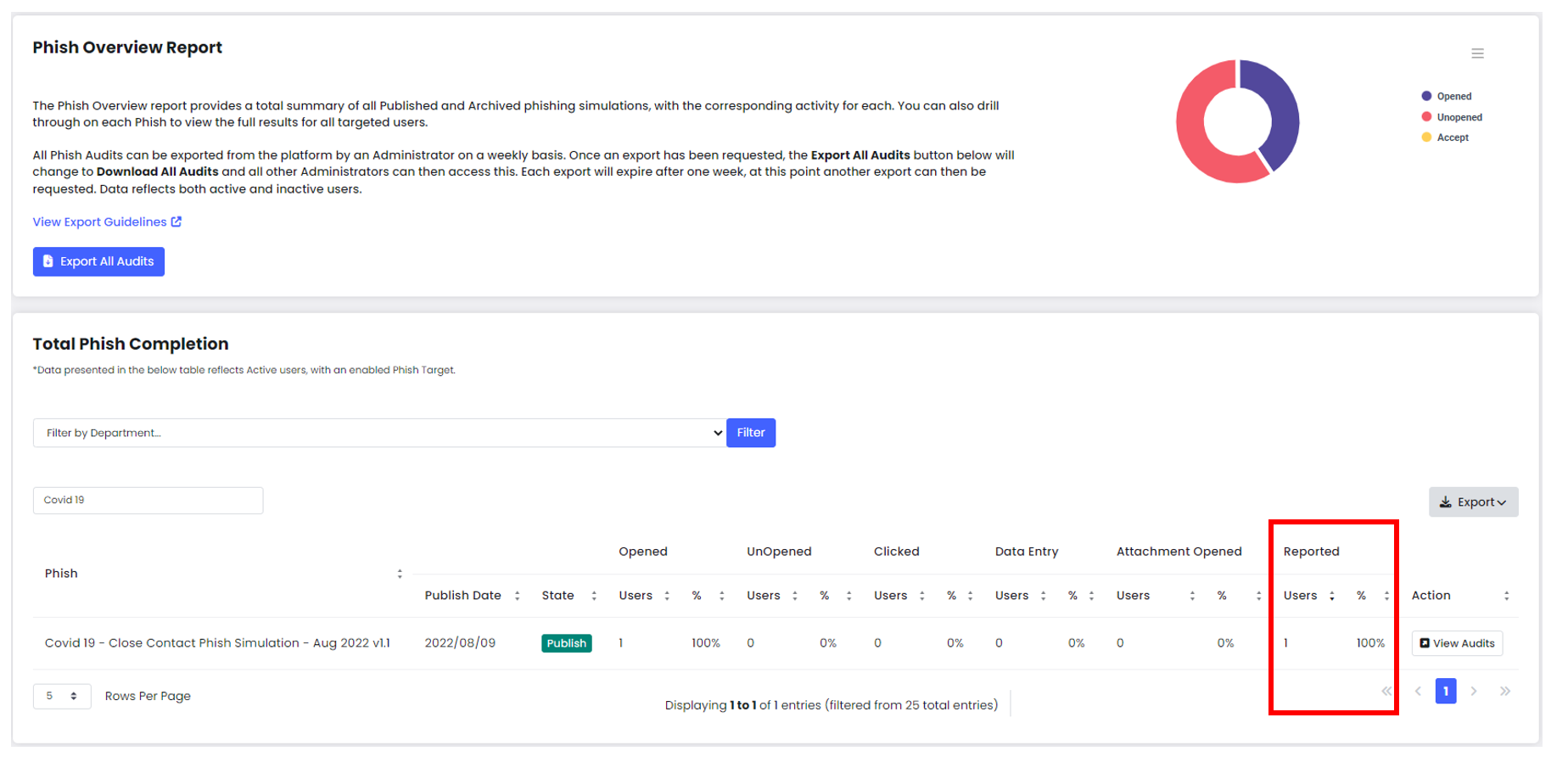 To view who has successfully reported the email, select View Audits next to the relevant Phish.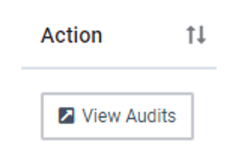 If the 'Email Reported' column is not visible on the table, select Column Visibility to add.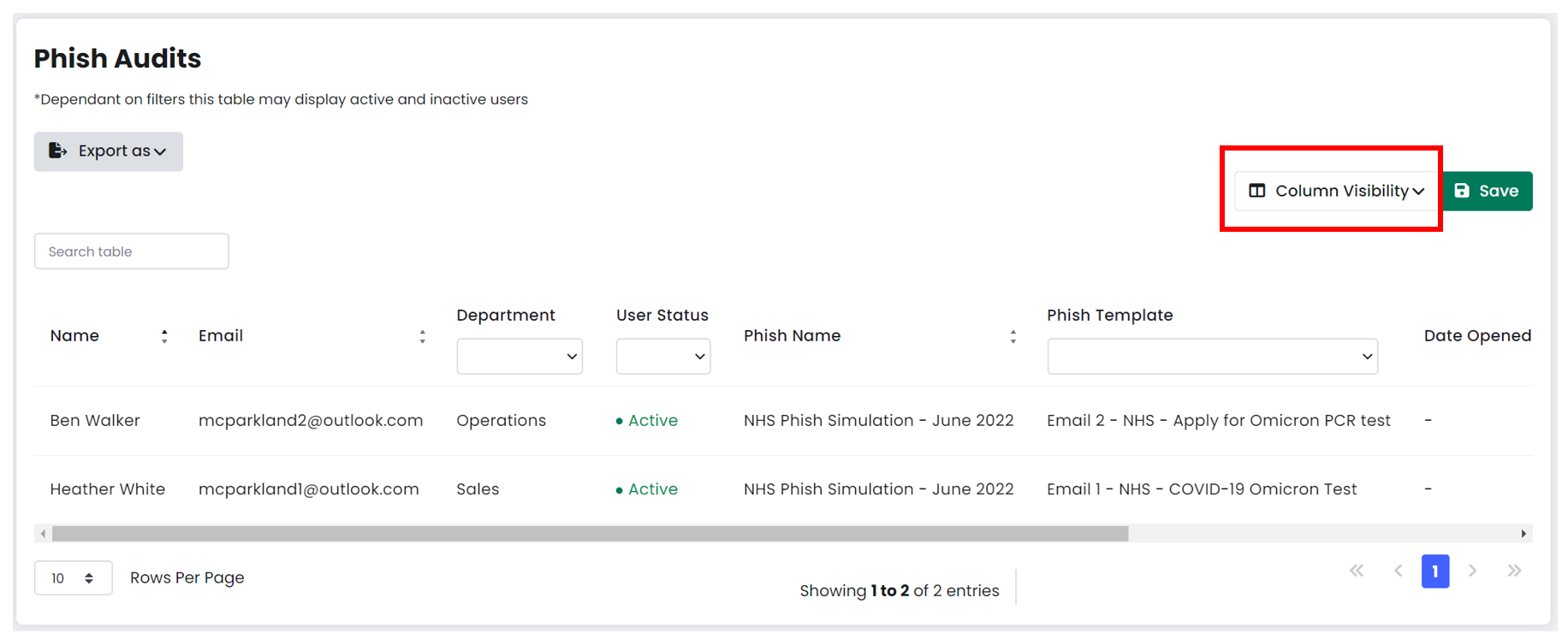 When the modal opens, select the 'Email Reported' option at the bottom of the list.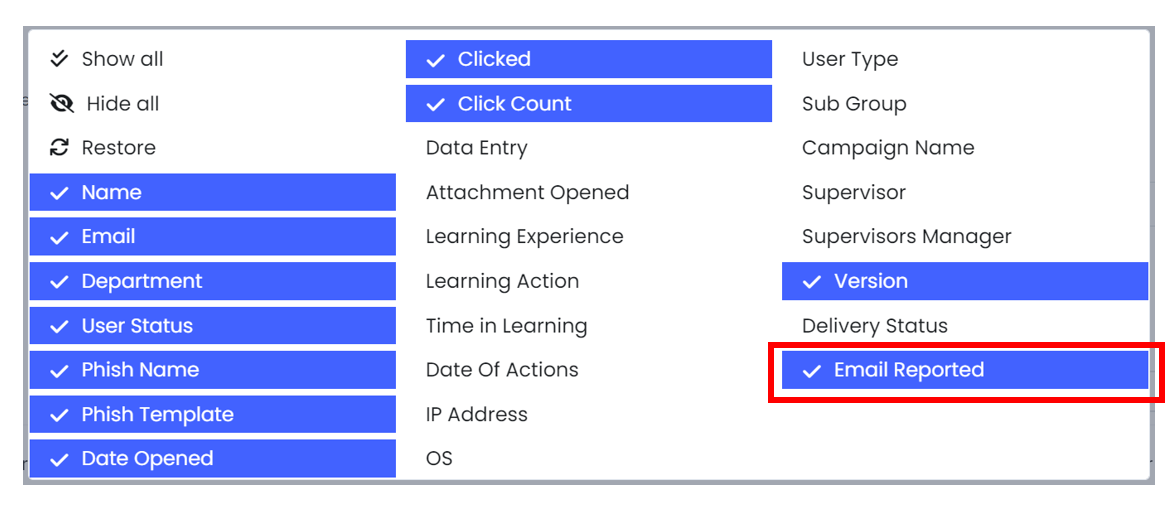 Once the column has been added to the report, you will then be able to clearly identify who has successfully reported the simulated Phish email.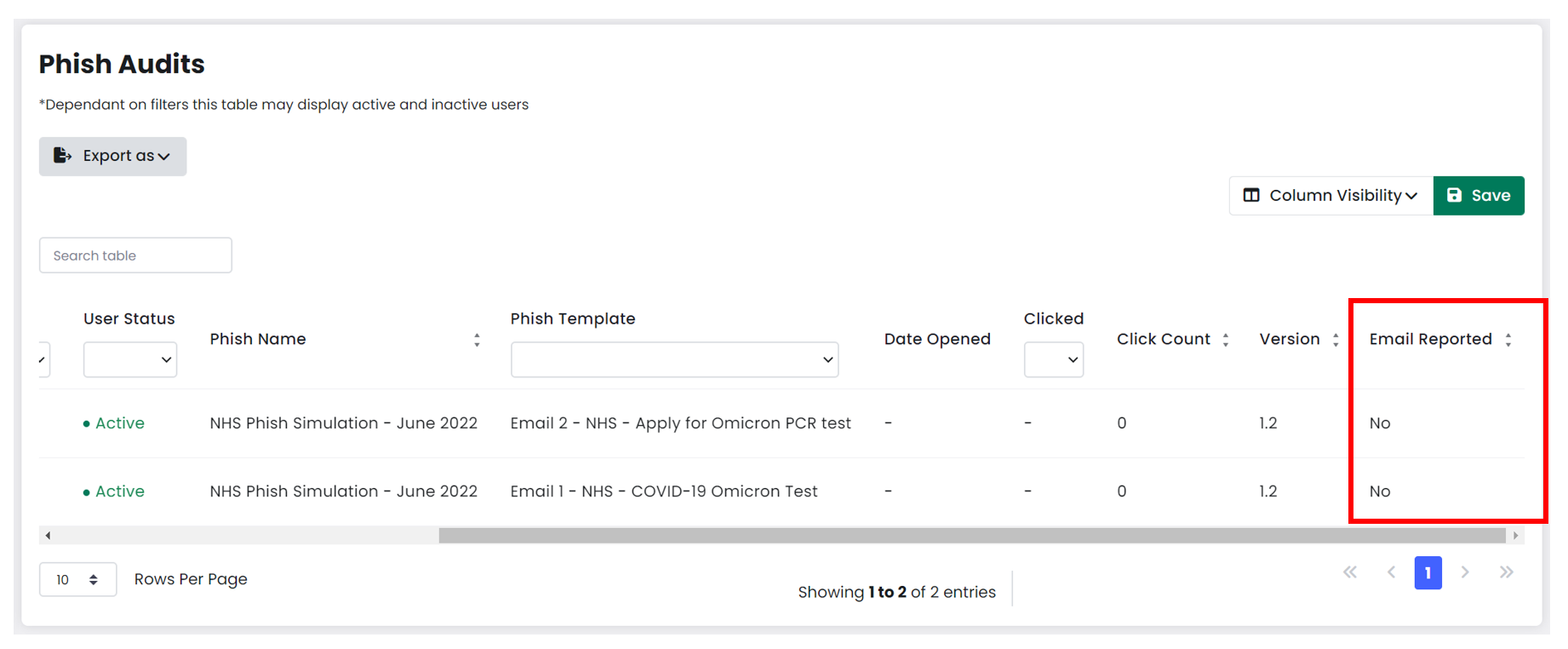 This functionality applies to emails reported via the MyCompliance OWA Phish Reporter & the Gmail Phish Reporter Add-on.