4415529275281
Get instant support with our search!
Back to all articles
Recurring Phish Victims Report
The Recurring Phish Victims report can be used to help identify users who have interacted with more than one Simulated Phish email. 'Opens' and 'Clicks' are both considered within this report to provide a full comparison.

Further detail on which Phishing Simulations each user has interacted with can be viewed by clicking the View More option.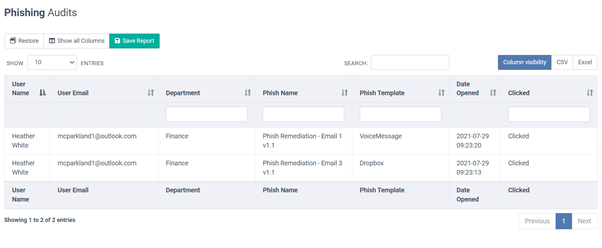 By using this additional report, you will be able to compare which Phish Simulation emails end users have opened, but not yet proceeded to click the link.
Alternatively, you can use the report to view those users who have interacted with the simulated phishing emails most often.