4408295258385
Get instant support with our search!
Back to all articles
MetaCompliance Outlook Web Phish Reporter – Uninstall/Install Guide
Uninstallation Instructions
If you have a previous version of the MetaCompliance Phish plugin installed, follow the steps below to uninstall this before proceeding with the new version.
Navigate to https://admin.microsoft.com/
Select Show all.
Next, choose Integrated apps.
Select the existing Report a Phish plugin, and then choose Remove app.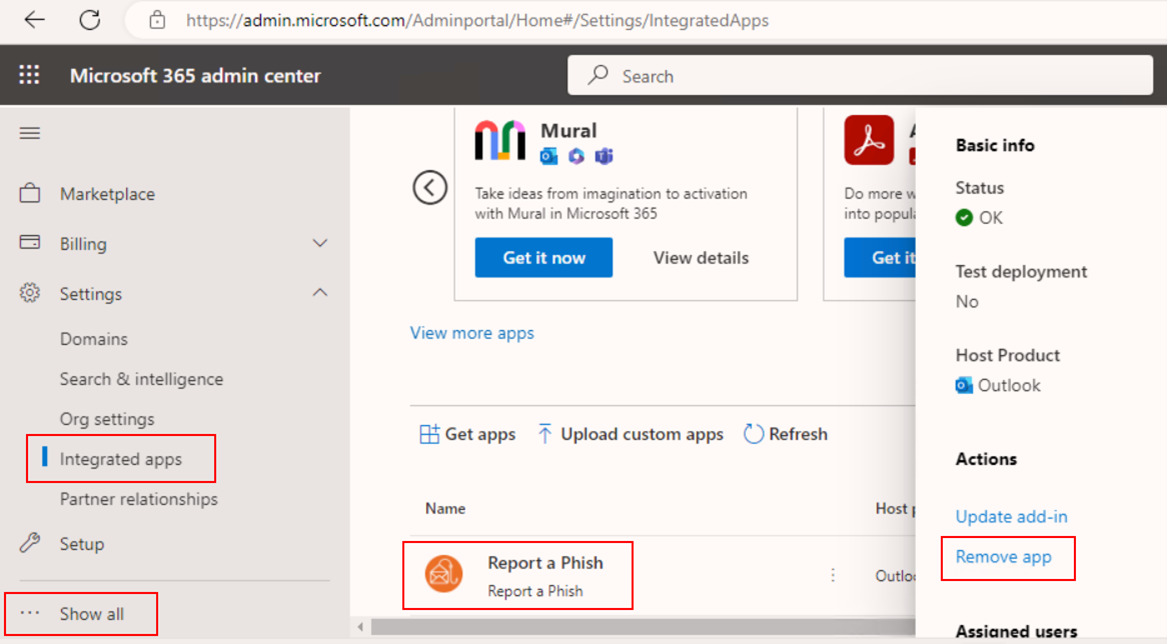 Installation Instructions
O365 Global Administrators can install the Outlook Web add-in following the below steps.
Navigate to Settings>Integrated Apps: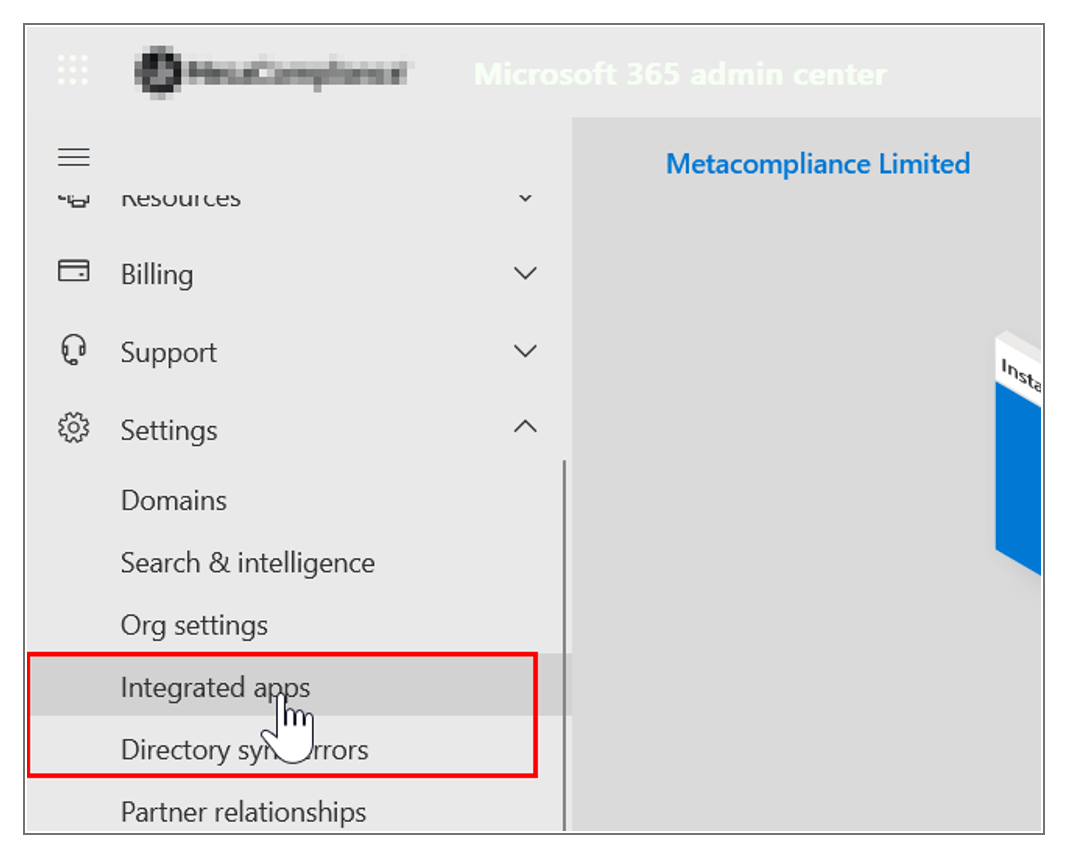 Within the 'Integrated apps' area, select the Upload custom apps option: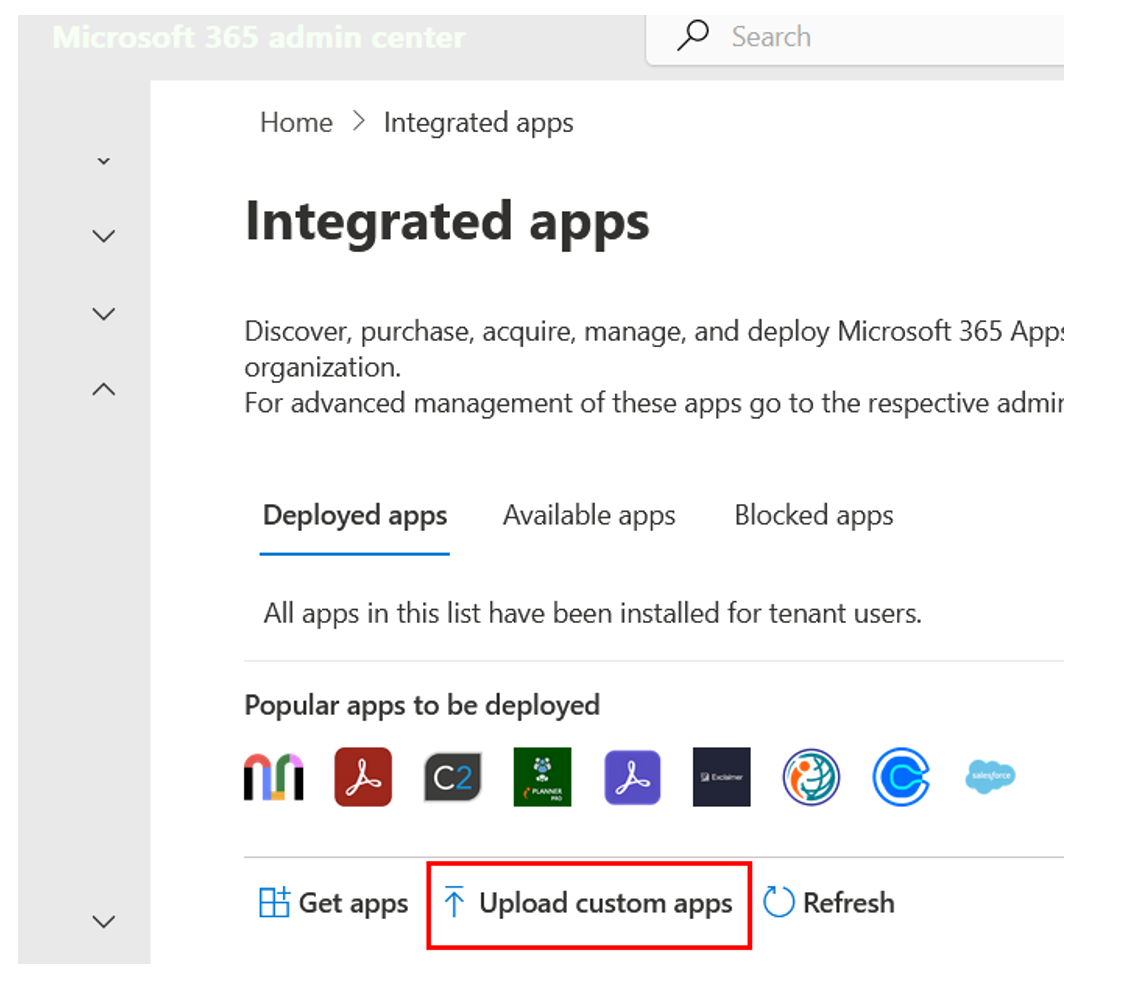 Select Upload manifest file (.xml) from device, and upload the MetaCompliance manifest file supplied by the MetaCompliance Support Team: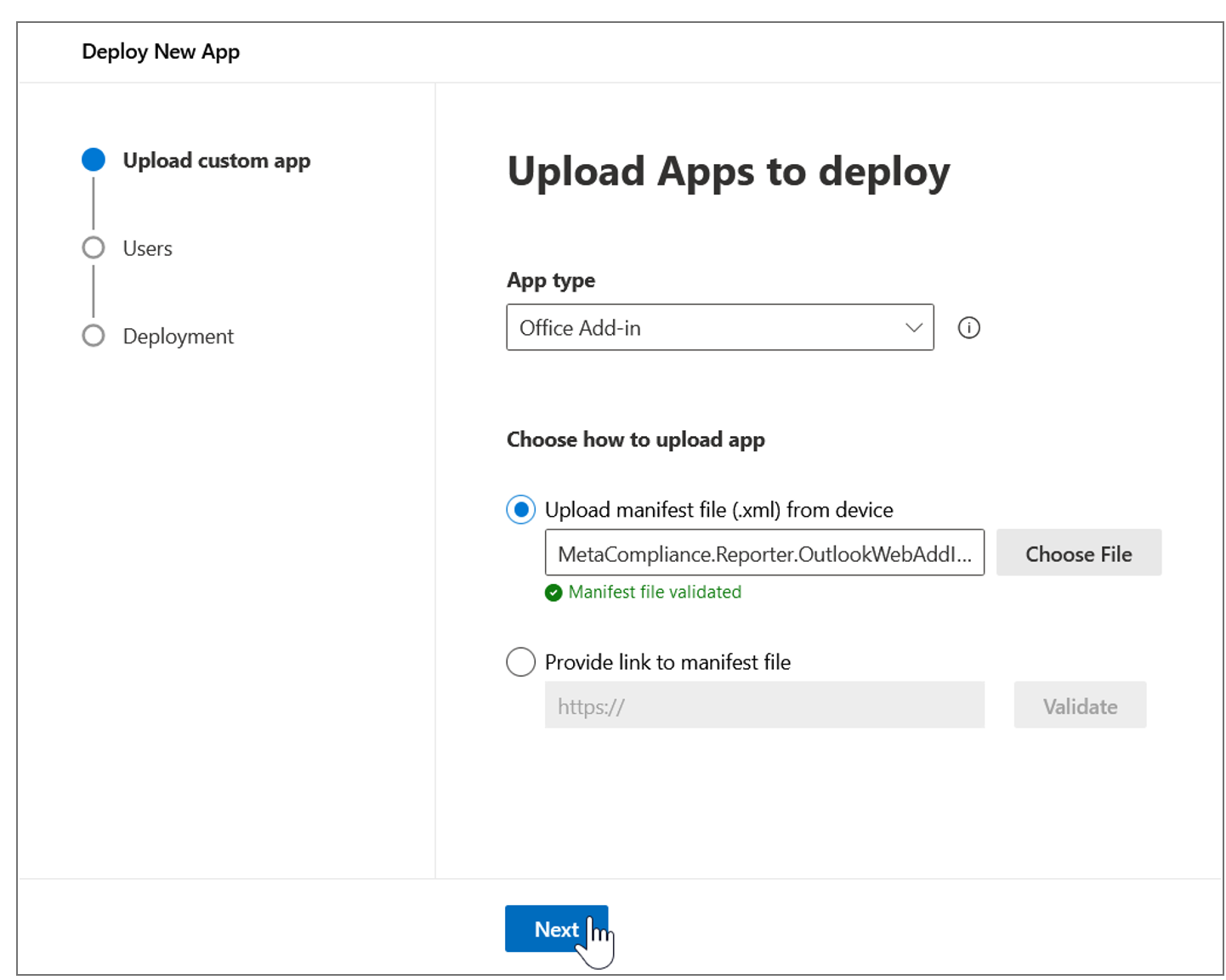 Then, select Entire Organization within the 'Add Users' area, and click Next: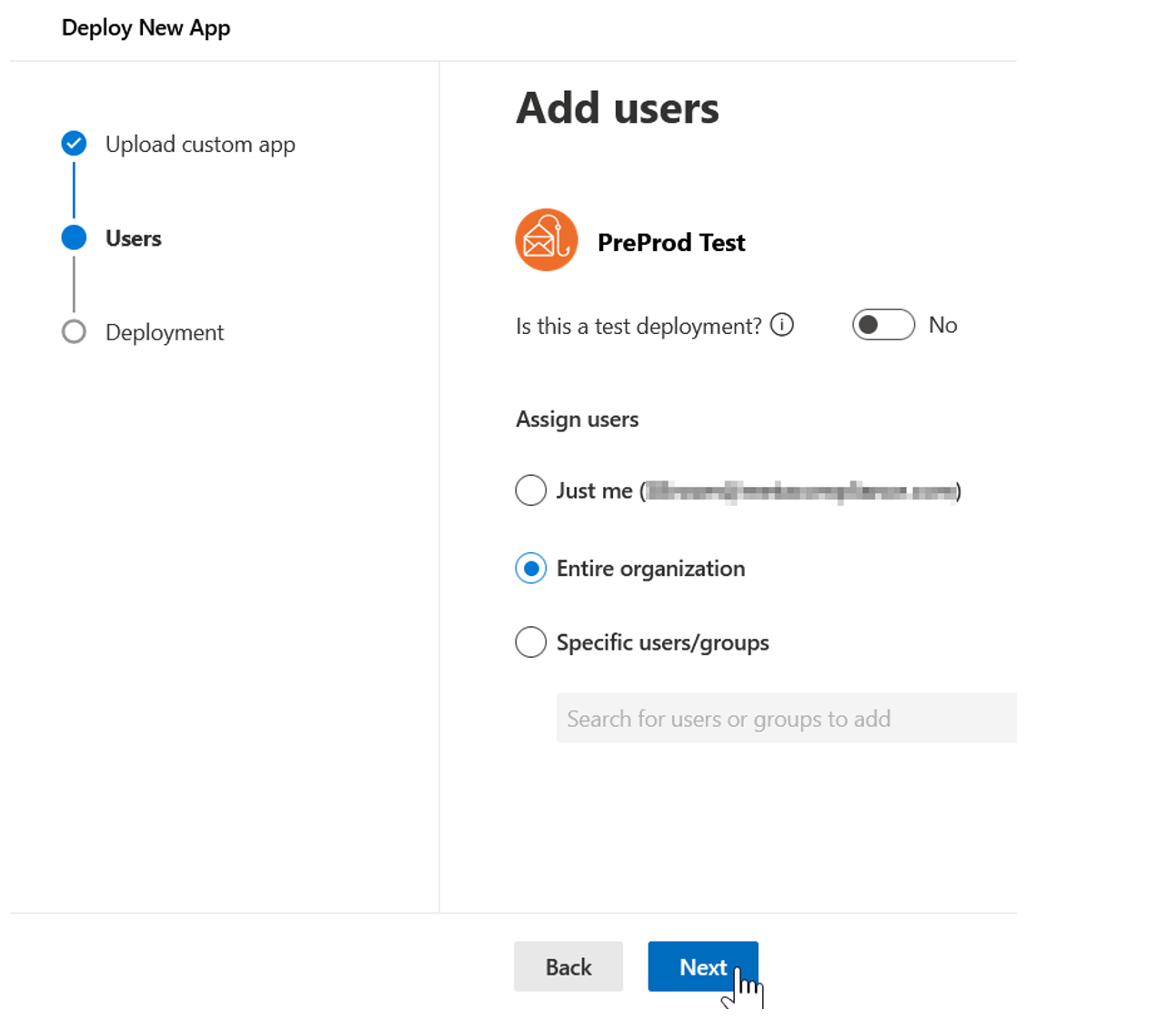 Now review the App Permissions and Capabilities, and click Next once you are happy to proceed: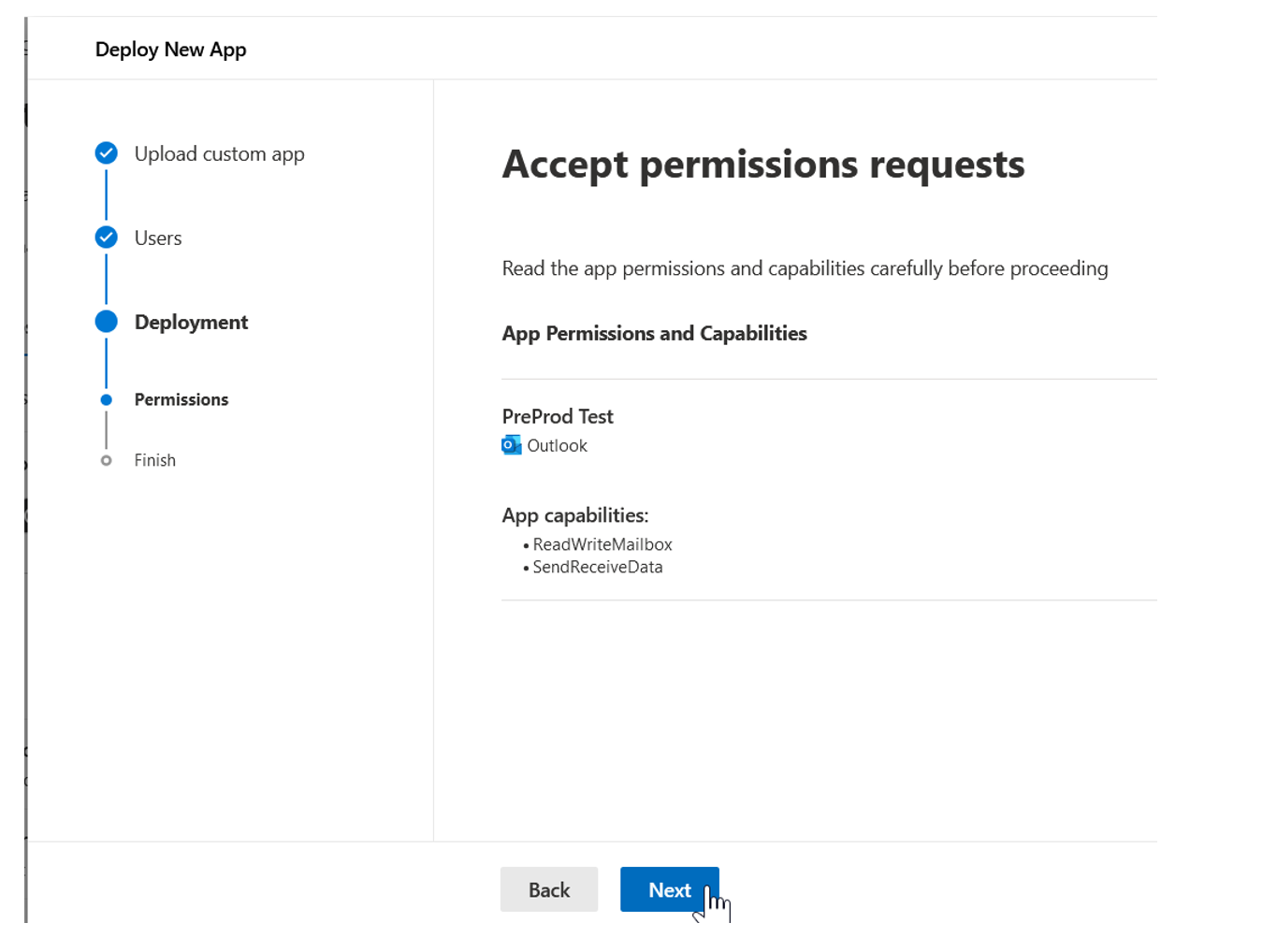 Finally, select Finish Deployment to complete the process and roll the OWA plugin out to all relevant users: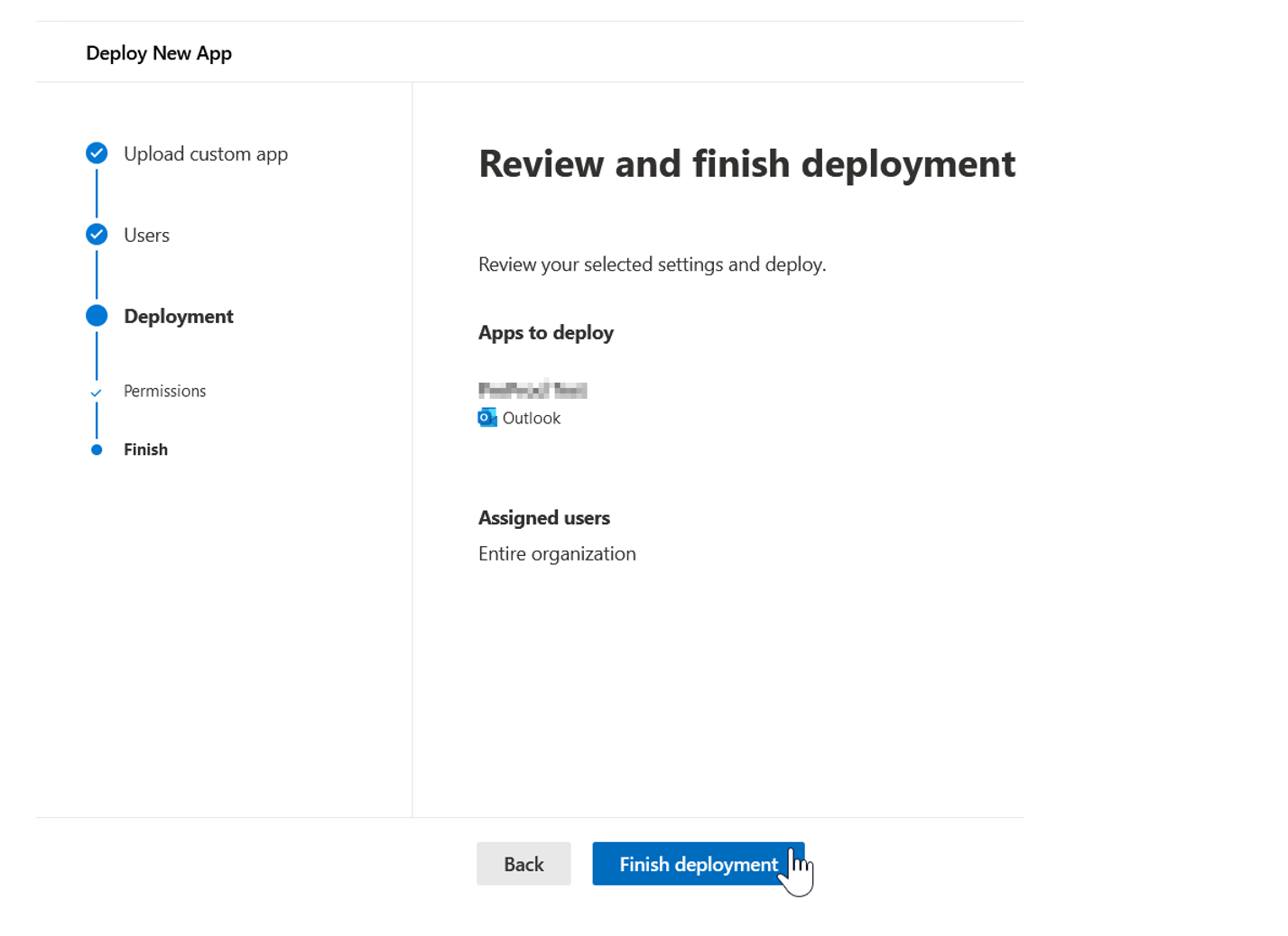 Note - It may take up to 24 hours for all users to receive access to the OWA plugin.