4406443075089
Get instant support with our search!
Back to all articles
How Do I Add Related Items via a Register?
Related Items can be added either via Registers or via a Privacy Assessment.
(This article deals with adding a Related Item via a Register. To find out how to add a Related Item via a Privacy Assessment, please refer to our articles relating to Privacy Assessments.)
Via Registers
First of all, navigate to Privacy>Registers>Select a register.
Click the edit button beside a record in the register, and click the Related Items tab.
You will be presented with a list of related registers which may already have Related Items set up. (See example below of a DPIA register record with Related Items to the Data Elements, Third Party and Business System registers.)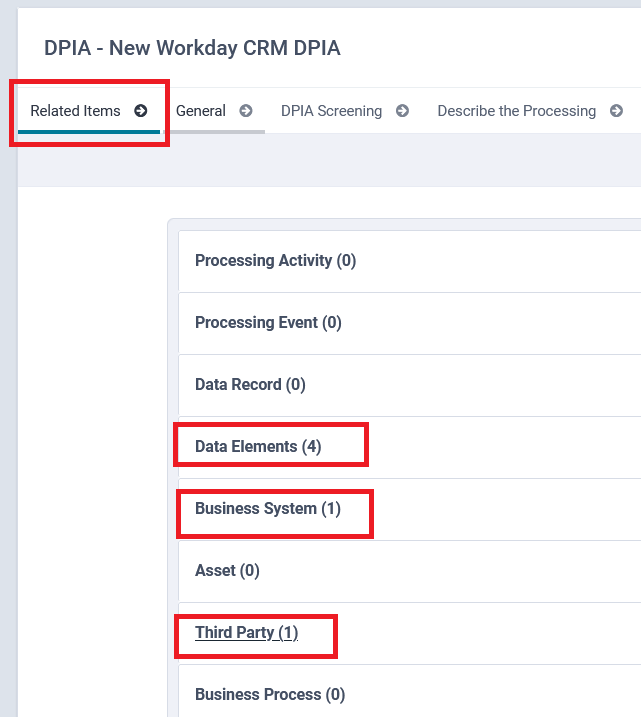 To add a Related Item, click on the related register name.
Next, click, scroll or search for the relevant related record, and then click the Add Register Link button.
Once added as a Related Item, you can then, if required, add a record relationship. (The example below shows a Third Party being linked to a DPIA record and the relationship being set as 'Processor External'.)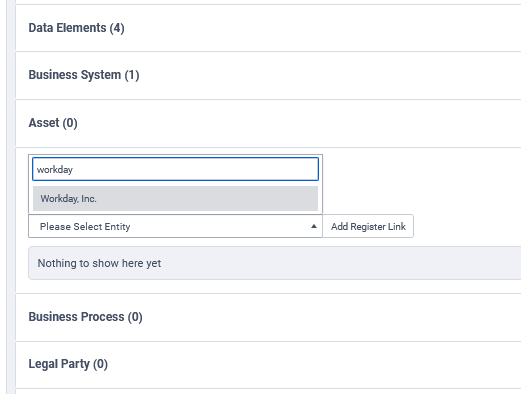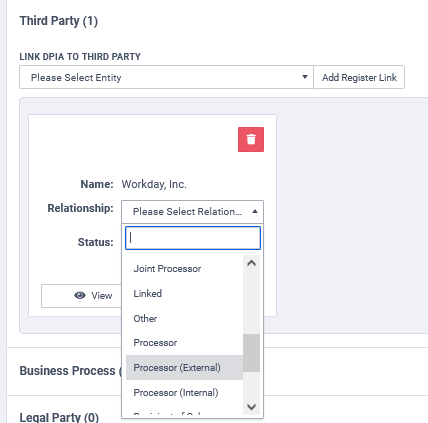 Before exiting, remember to click the

green

Save button at the top right.
Related Articles: