18413416655121
Get instant support with our search!
Back to all articles
How Do I Add Contributors to a Privacy Assessment?
The 'Contributors' button allows the main assessment creators to invite other users to help with the completion of the assessment. For example, if the main assigned creator/respondent needed help with answering some questions in the assessment, they would be able to add a contributor who would receive an email (and an optional message) with a link to access the assessment.

Clicking on the 'Contributors' button will allow you to see any existing contributors. You will also have an option of adding a new contributor by clicking Add Contributor.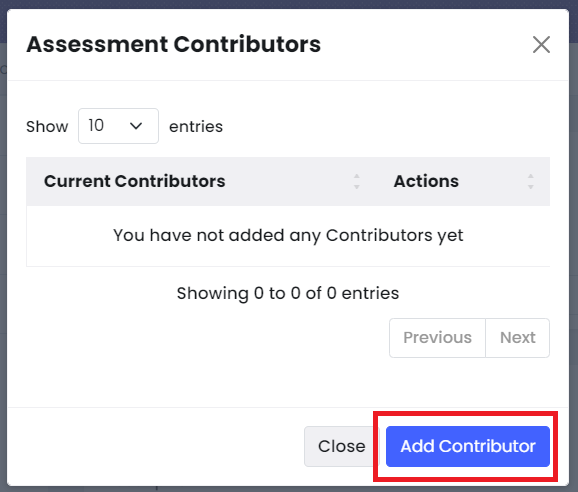 Once clicked, a second screen will appear asking you:
to enter the email address of the contributor;
whether you would like to send an email notification to the contributor;
whether you would like to enter a message to the contributor (optional).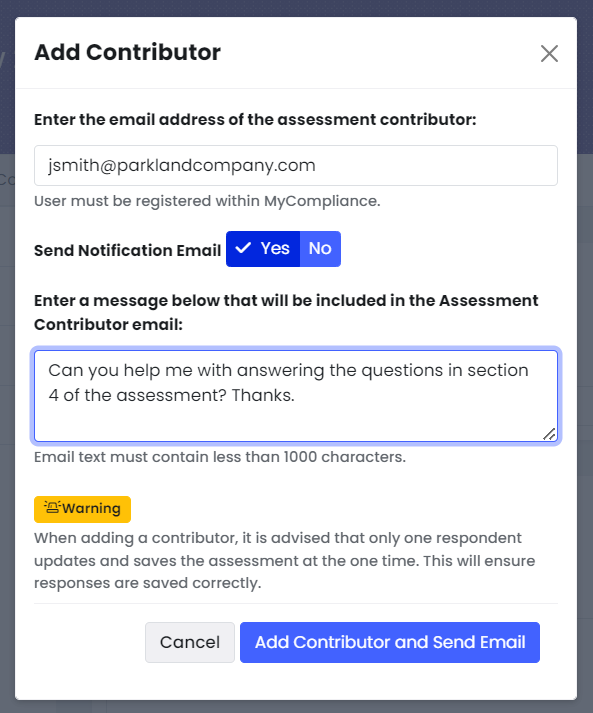 Selecting Add Contributor and Send Email will result in the new contributor receiving the email below.
Clicking on View Assessment will navigate the user to the relevant assessment to add their contributions.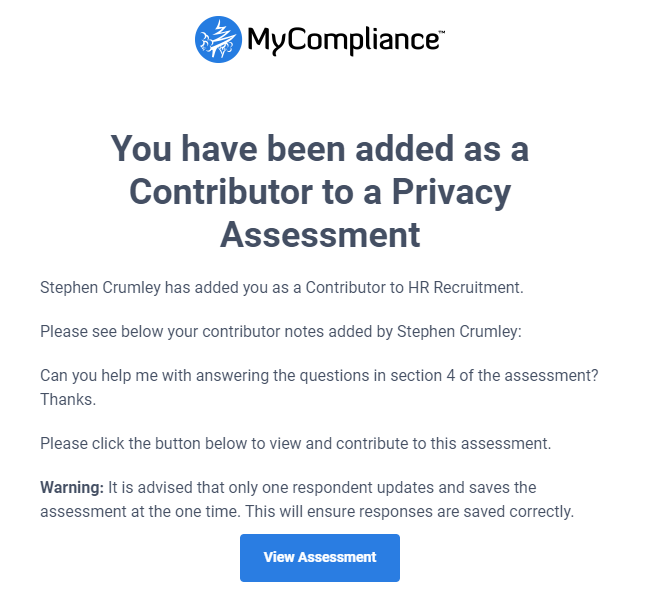 The 'Add Contributor and Send Email' template can be customised within Settings > Notifications > Email Templates; simply search for the word 'Contributor' within the 'Choose Template' field. 

Please note: The 'Add Contributor' button is only available for the main assessment creators and/or respondents. Reviewers and nominated contributors cannot add new contributors.