9956875845009
Get instant support with our search!
Back to all articles
Can You Review Courses Completed Through a Campaign?
Yes, once an end user completes a course that has been delivered through the 'Campaign' function, they will then be able to revisit the completed course within their MyCompliance Library.
Access to the Compliance Library is under End User View for both Admins and End users. This helps to separate the administrative tasks from the End User task of completing assigned content.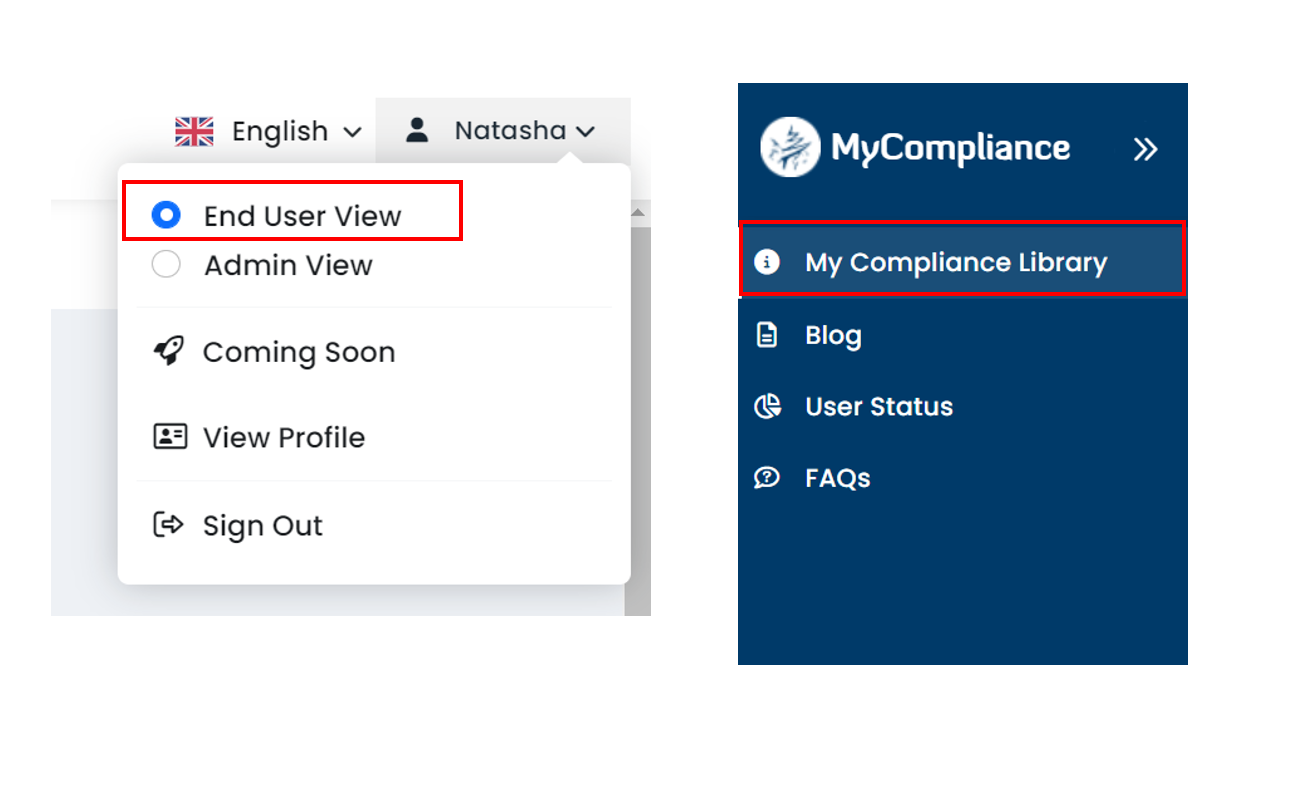 Users will then be able to access their specific training by searching as shown below: