9343136151185
Get instant support with our search!
Back to all articles
Register Reporting – How to Create a Report
To create a report, you first need to select the Main Register that you want to pull data from. In the example below, 'Processing Activity' has been selected as the main register. 
If you would like to see what other register records your main register links to, select the register(s) from the 'Related Register' drop-down list.
Please note, if you don't see a related register from the drop-down list, then there is no existing link between the Main and Related Register.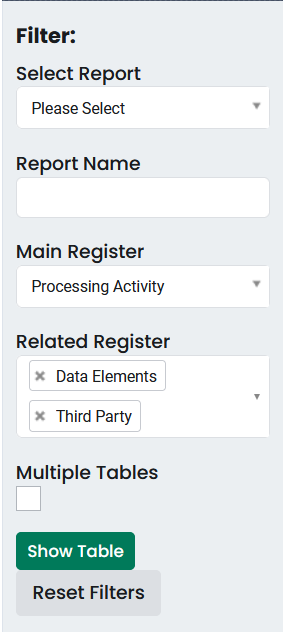 Click the green 'Show Table' icon to generate the report. Once the report loads, the first 10 fields of the main register will be display by default.
To find out how to customise a report, please check out this article: Privacy Reporting – How do I Customise a Report?