9318770820497
Get instant support with our search!
Back to all articles
Why do I Receive a 'Choose Creation Language' Pop-up on an Already Created Course?
In line with the latest MetaLearning 6.0 launch, if you are viewing a Fusion course that was created prior to September 2022, you are now required to add a 'Default Language' to this.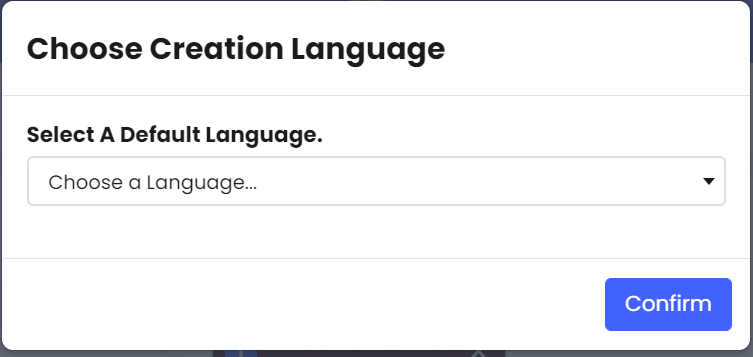 This will not impact the course for your end users in anyway; however, if you wish to copy the course, it is important that the Default Language is inserted.
Default languages are required to assist with any required translations as there is now more flexibility when inserting these into courses.