9260257032849
Get instant support with our search!
Back to all articles
What Does the Content Email Notification Look Like?
When you have been targeted with a piece of content, i.e. a course or policy, you will receive an email notification to your inbox inviting you to take the content.
This email notification will come from: no-reply@metacompliance.com and will state the name of the course, i.e. test.
At the bottom of the email, click the 'MyCompliance Cloud Login' button to be taken to the platform where you can log in and complete the course.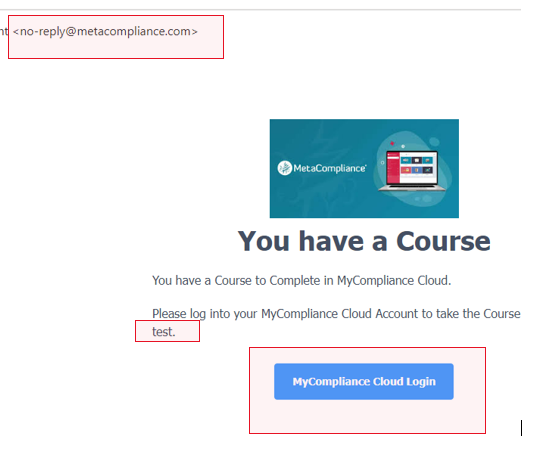 For further information, see articles: