9152107860113
Get instant support with our search!
Back to all articles
MetaLearning 6.0 – Can I View the MetaCompliance Nano Quiz Questions & Answers?
Yes, the embedded quizzes attached to the MetaCompliance Nano videos are viewable via the Learning Elements Library.
To access, navigate to Admin View>Learning>Fusion Template Creation>Create New Course Template>Choose Languages>Add Learning Elements.
Within the library, you can preview or play all of the Nano videos. The preview includes the option to View Quiz for all relevant Nano videos.
The Quiz Preview will display all Questions & Answers within a pop-out window. Using this option can help you to determine if you would like to use the default MetaCompliance quiz within your course, or if you would prefer to set your own questions.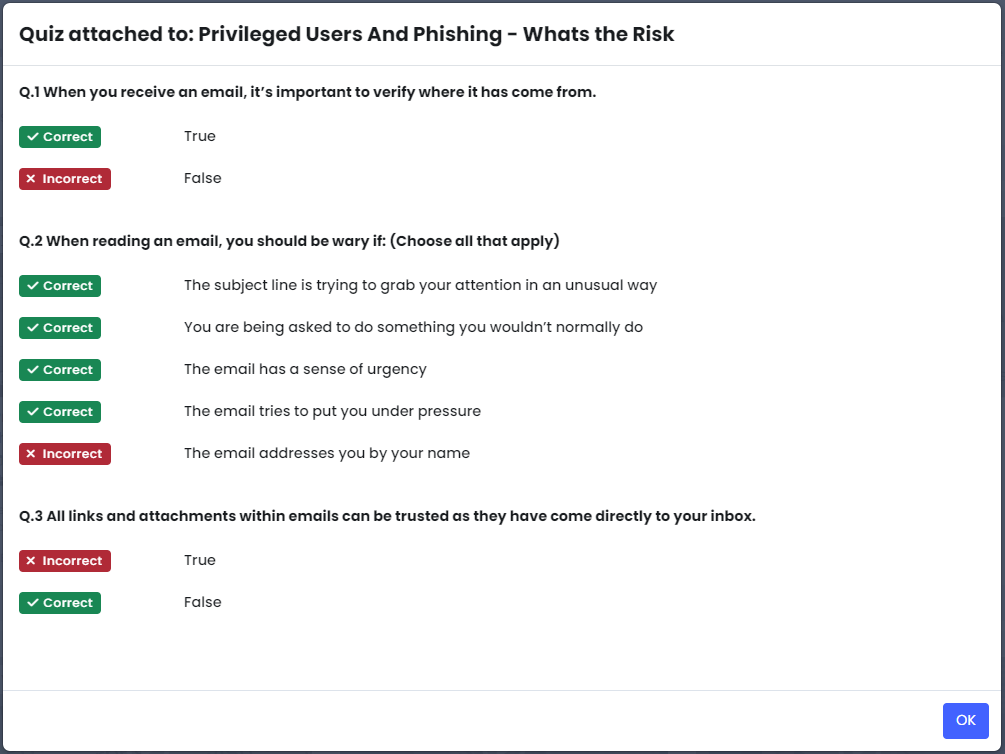 If you have added multiple languages to your course, then use the Choose Preview Language drop-down to preview the Quiz in another language.