8896757565201
Get instant support with our search!
Back to all articles
Privacy Assessment Generator: Why do my Records Not Appear when I try to Generate an Assessment?
If you are trying to generate a Privacy Assessment, and see 'No data available in table' (see below) after selecting your Master Register/Assessment Template, this means that you have no records linked to the Program for the selected register.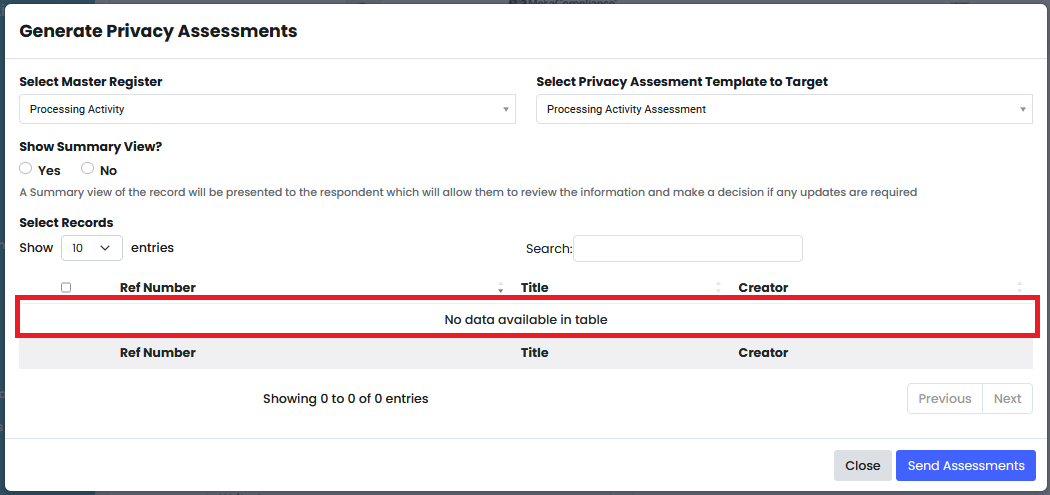 To link a record to a Program, open the relevant Privacy Register > search for your record > click Edit > find the 'Program Linked to' field (usually found on the first section of the 'General' tab) > select the relevant Program from the drop-down list > and click Save.
Now, navigate back to the Program, and click the Generate Assessment button again under Step 2, and select the Master Register/Assessment Template again. This time, the record(s) will appear in the table for targeting.