The MyCompliance Teams App provides an alternative method for end users to review and complete their assigned Courses, with no requirement to log directly in to the MyCompliance Platform.
What will users see on the Teams app?
Within the Compliance area (left-hand side), users will have access to our Training tile: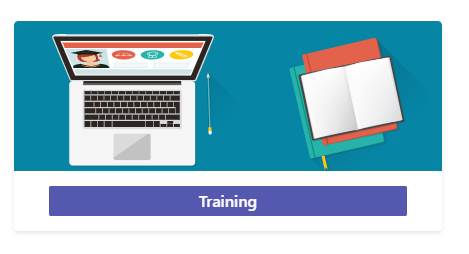 Selecting this option gives the user access to any Outstanding Courses that they may have. (Example below.)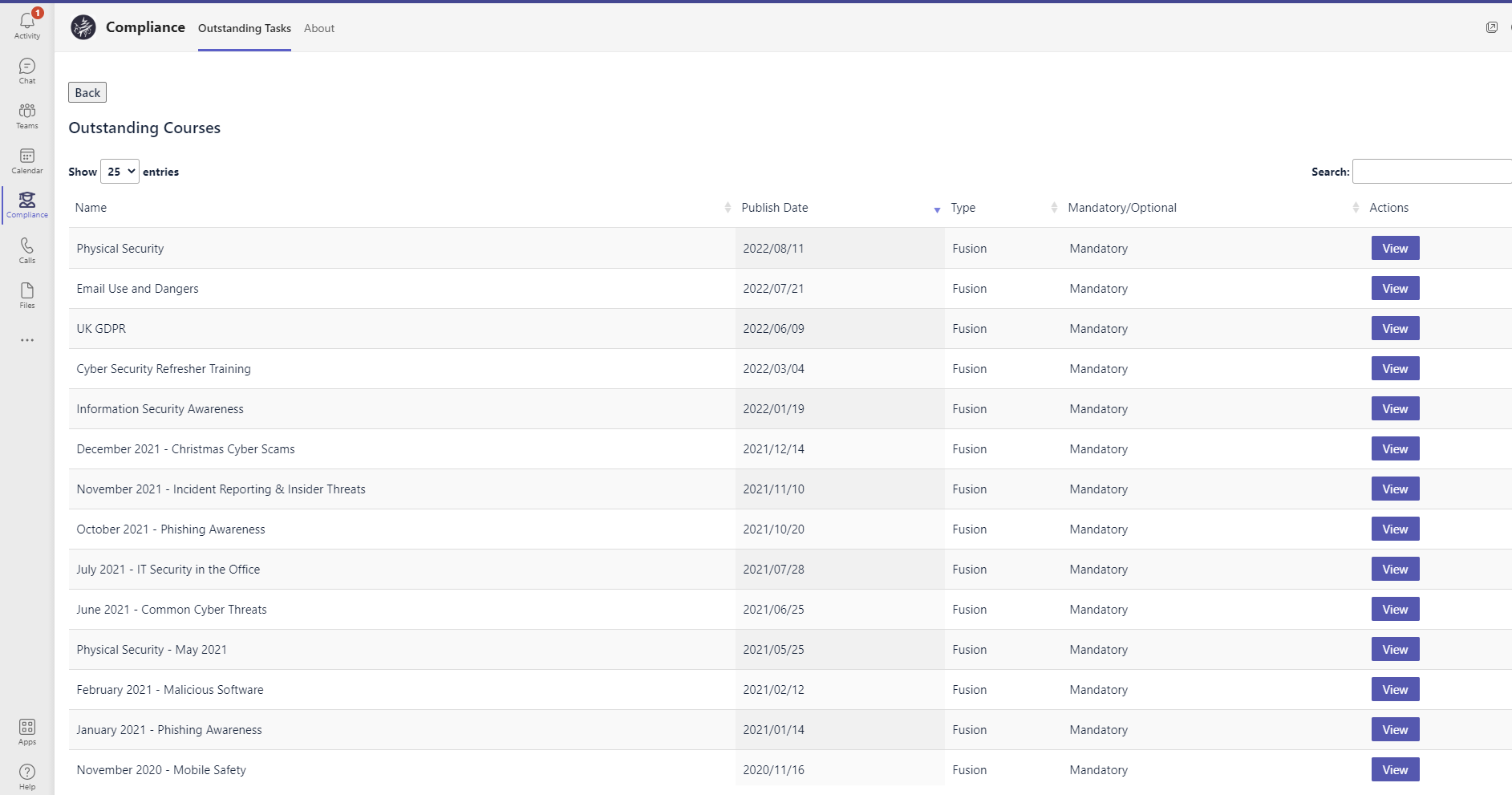 By selecting View, the user will be taken to their relevant training: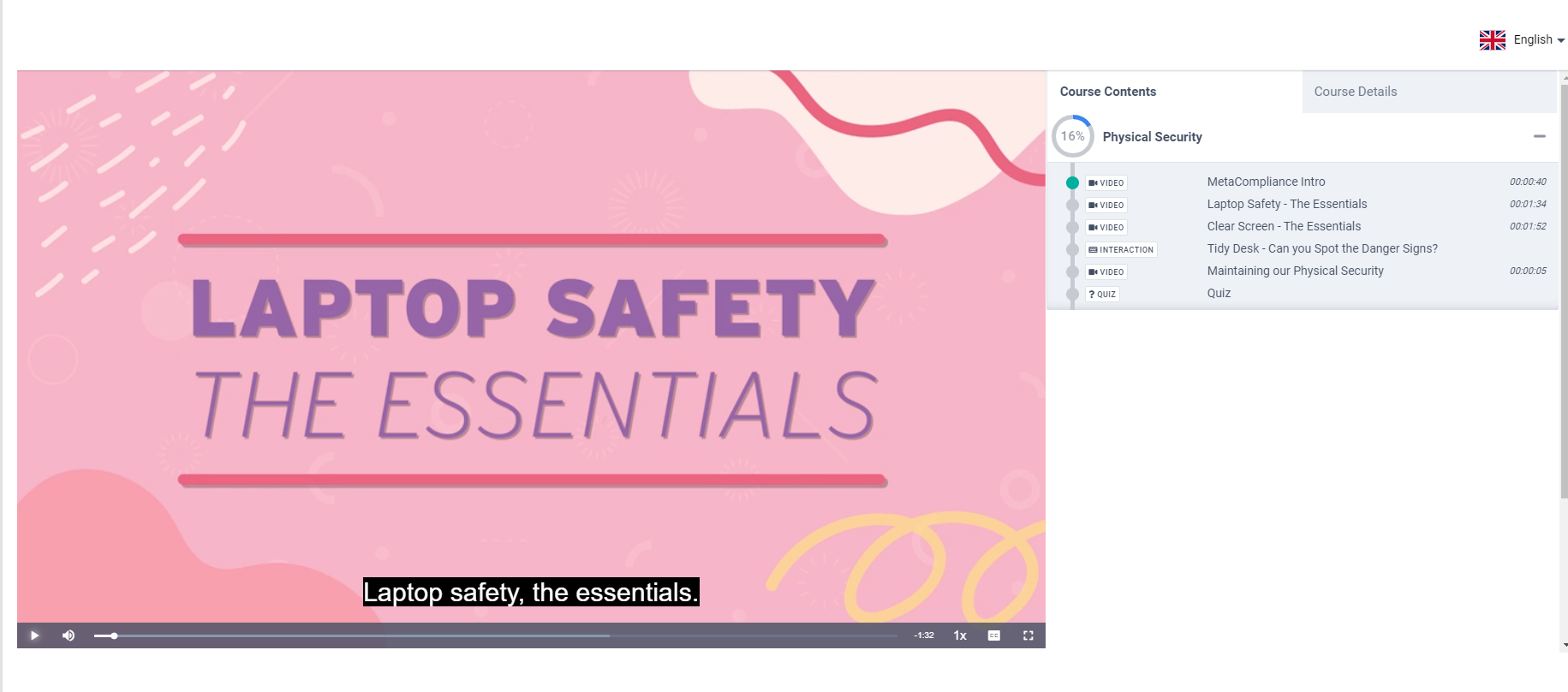 Please note: SCORM courses cannot be viewed via the Teams App, and courses of this type will not be available to users here. In such cases, users should navigate to the MyCompliance Platform to access and complete their SCORM Courses.