8886204987921
Get instant support with our search!
Back to all articles
Privacy Assessment Generator: What Happens when the 'Summary View' Button is Enabled?
The Summary View option allows users to quickly view a snapshot of their record so that they can determine if any changes are required before proceeding to the Privacy Assessment.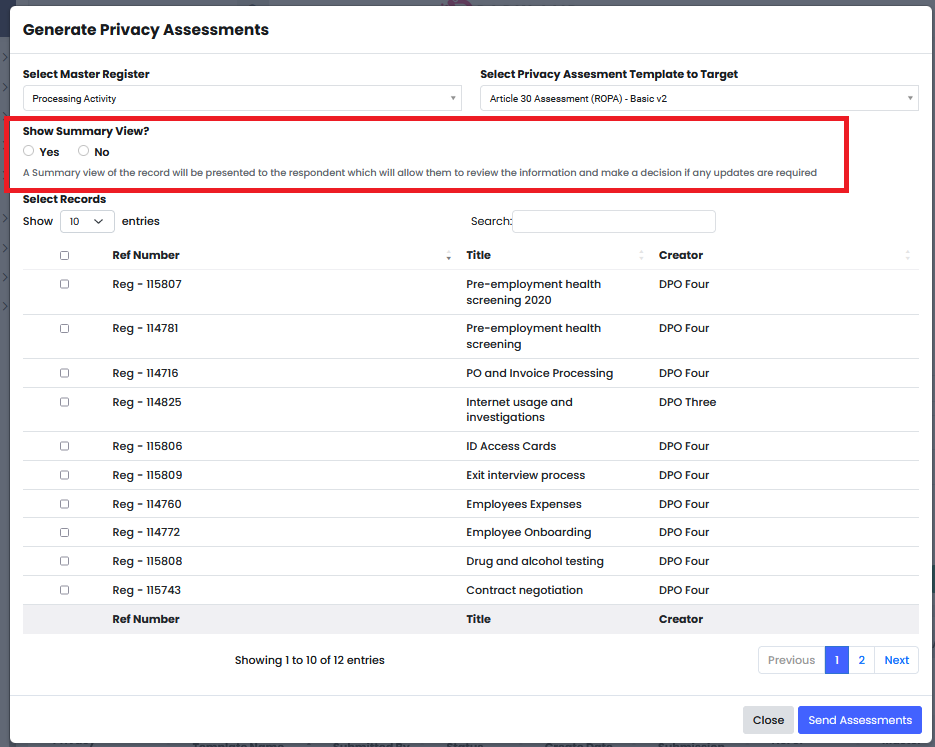 If 'enabled', rather than being navigated directly into the Privacy Assessment, record owners will be presented with the Summary View window which will allow them to view the responses to all of their questions on one page.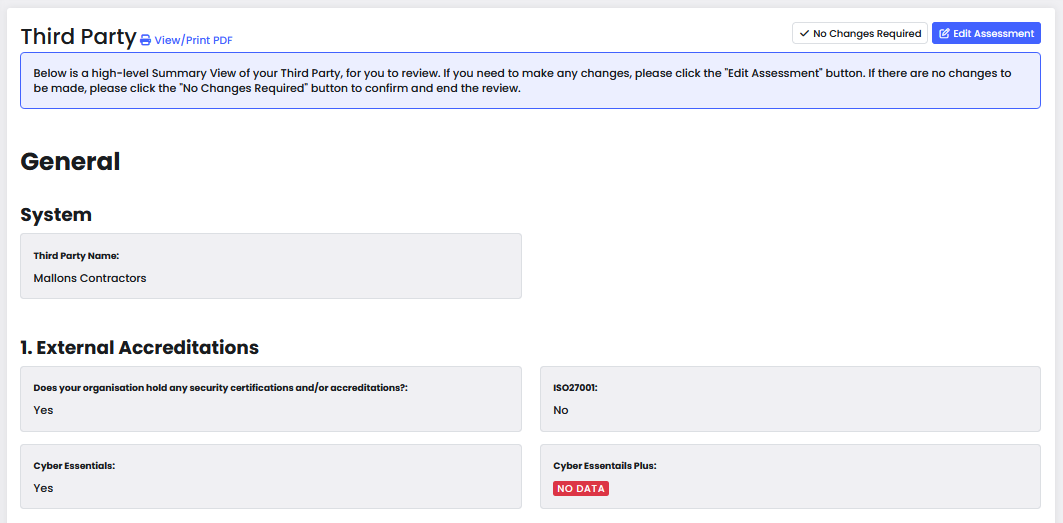 Record owners will then have buttons at the top and bottom-right of the Summary View page that are used to confirm that:

No Changes Required: Review has been marked as complete and program Reviewers will receive a notification email.
Edit Assessment: (i.e. changes are required) Record Owners will be navigated into the Privacy Assessment to make any further changes and, if required, answer new questions. Once the changes have been made, and the 'Submit' button has selected, the Privacy Assessment will be navigated through the standard Review Process. (For more information on the Review Process, please see the following article: How Do I Review Privacy Assessments Once They Are Submitted?)