Yes, you can add a custom Display Name to the MyCompliance Email Address. Once added, this will be visible to End Users when they are targeted with new Content via Email.
To update this, navigate to Profile>Admin View>Settings>Company Edit.
On the 'System Settings' panel, navigate to the Customise Email Display Name section.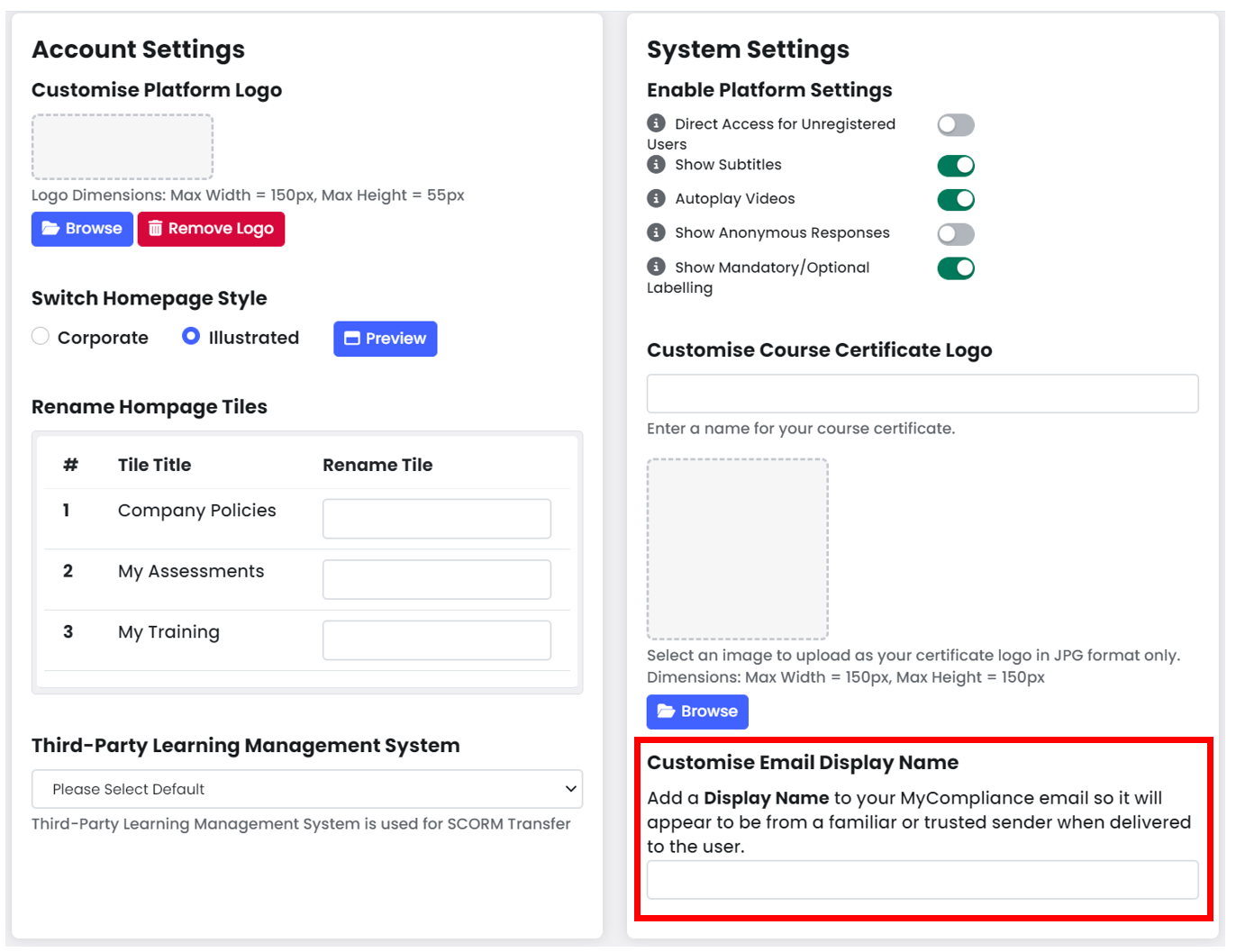 Alternatively, you can navigate to this page via the 'Customise Email Template' page by clicking on the Company Edit link.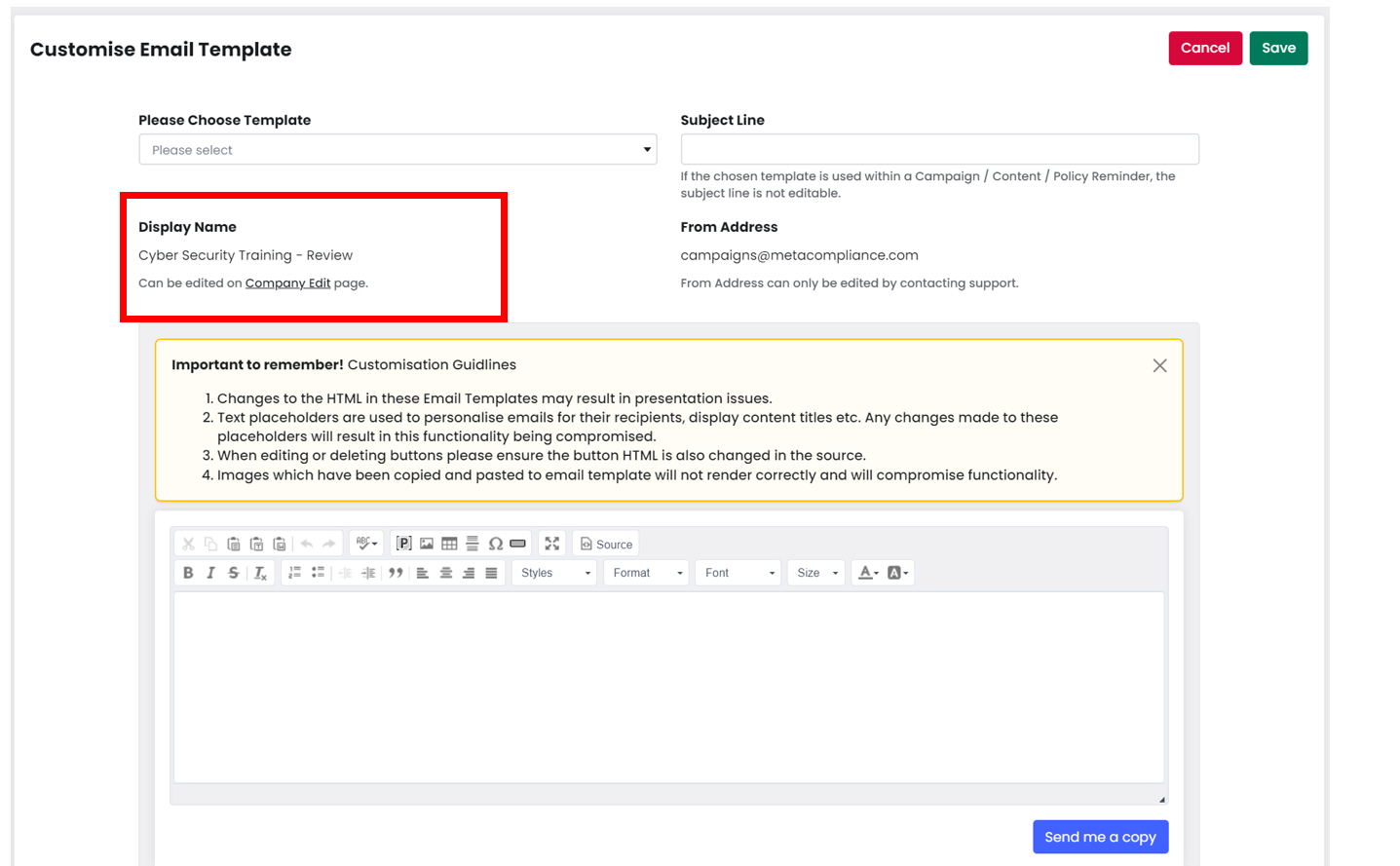 On the 'Company Edit' page, enter your preferred Display Name in the text box, and click Save Changes. The character limit on this option has been set to

200 characters

.

Once you have clicked Save Changes, all relevant emails sent via MyCompliance will have the new Display Name attached – example below: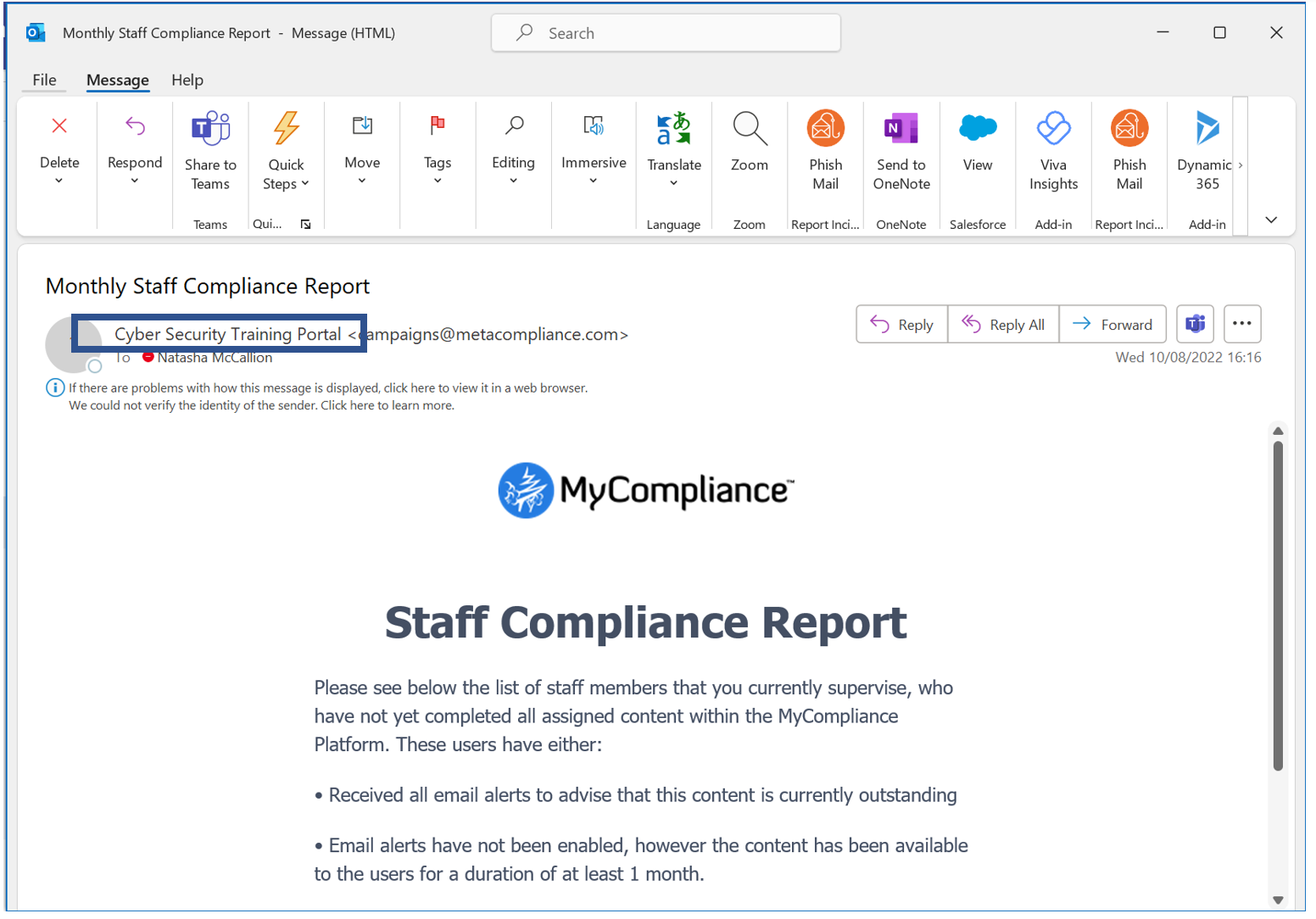 The new 'Display Name' will also be visible within the 'Customise Email Template' page for review: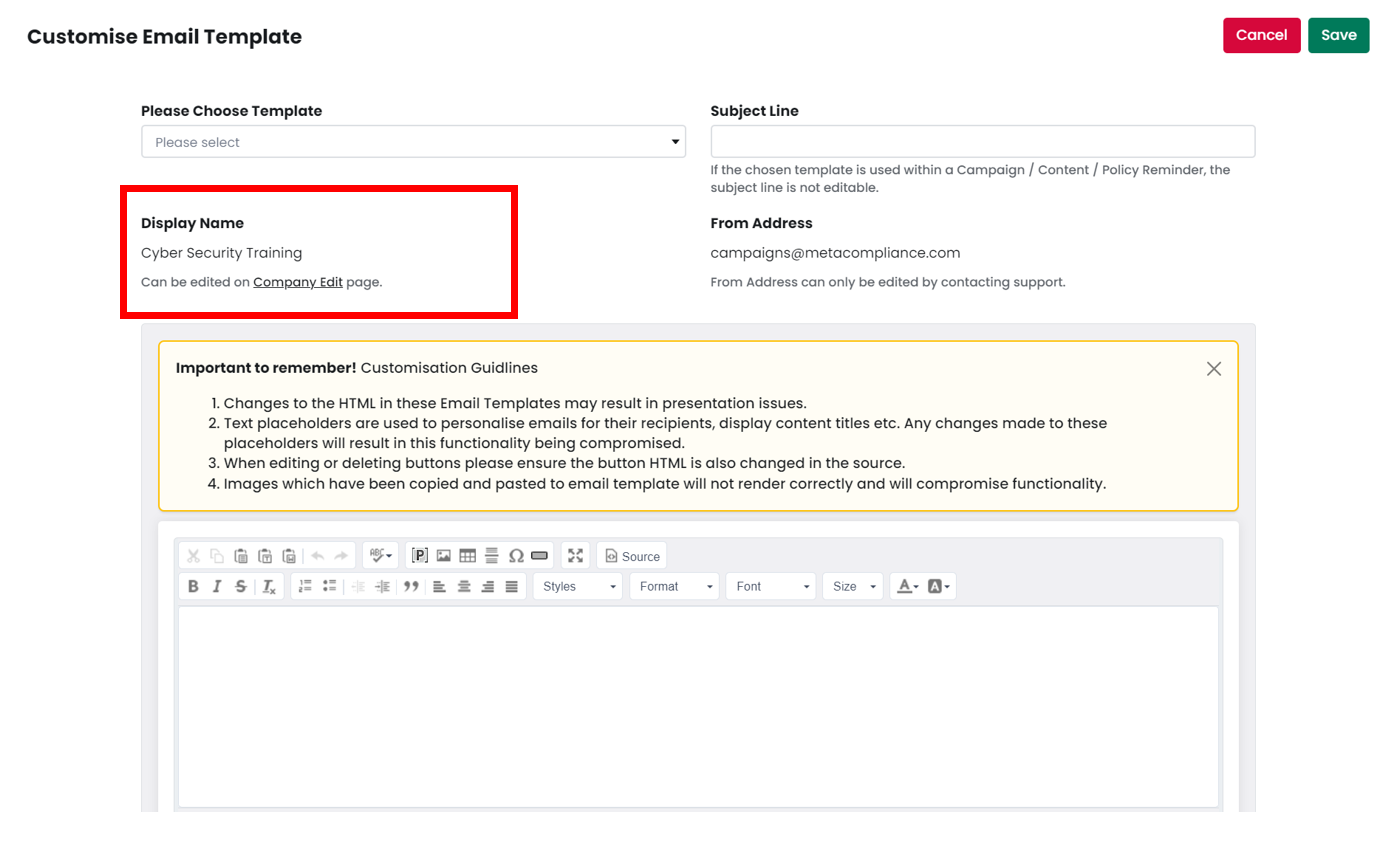 Adding this option to your Email Alerts will help to increase engagement amongst your users as the email appears to be from a 'trusted source'.
Note: This is not supported for Outlook Desktop 2016.