8122464079121
Get instant support with our search!
Back to all articles
How do I Archive a Course that is in an Active Campaign?
The below steps will guide you through archiving a course that is included in a Campaign.
Step 1: Select Campaigns in Progress.

Step 2: Under the 'Actions' column, click on View Campaign to access the existing content that is 'live' within it.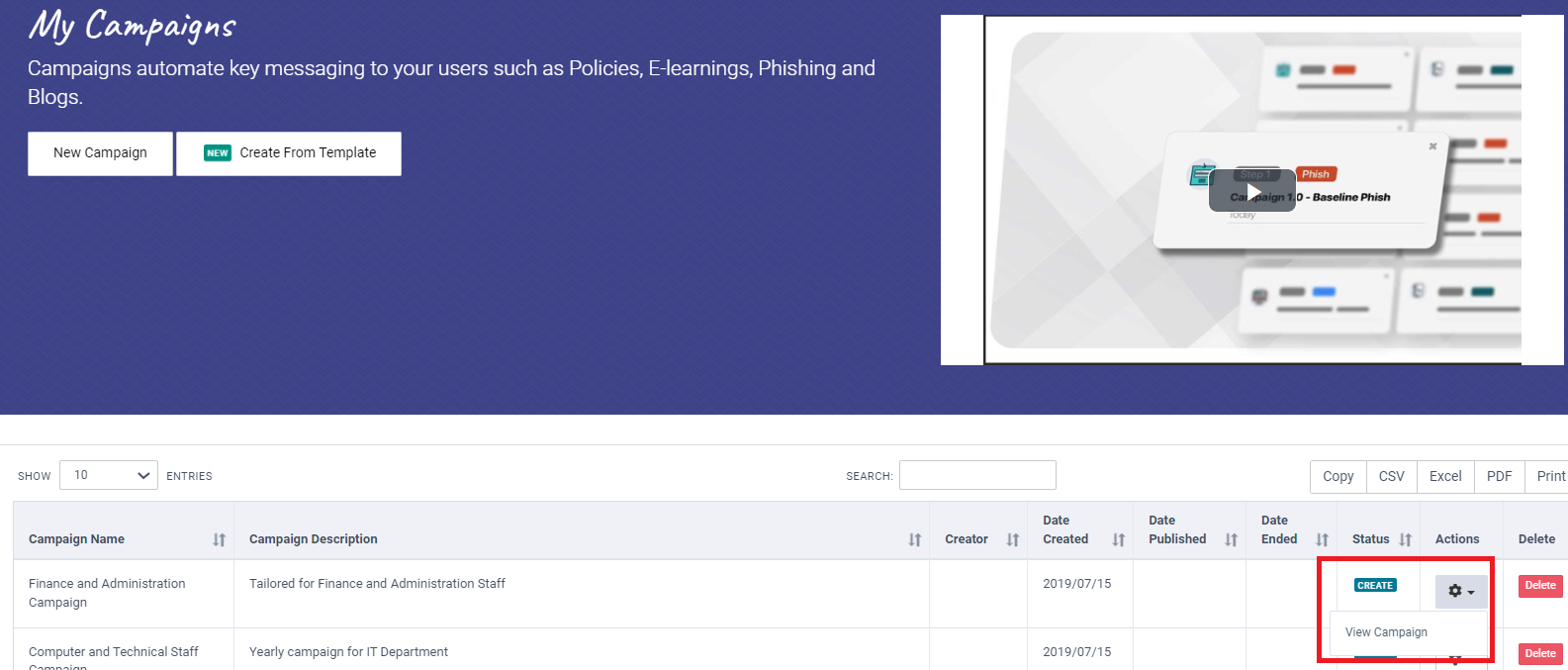 Step 3: Click the red 'Cancel' icon on the left of the Step in the Campaign, and then fill out the Audit form: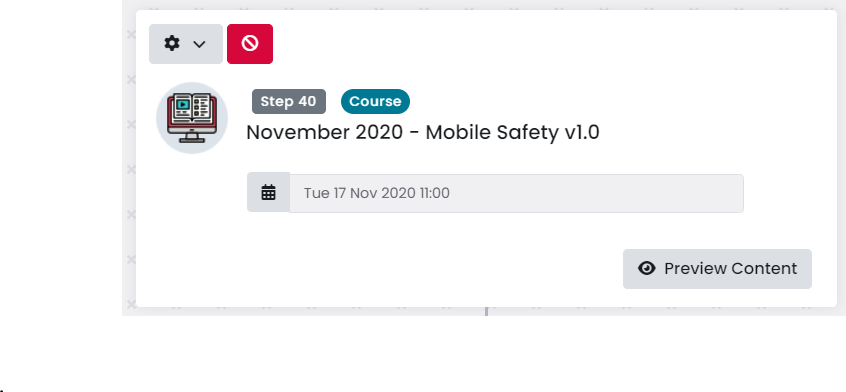 Once you click Stop Step, the course will be archived and will

no longer

be available to users.
The following articles will give further detail and instruction on Campaigns: