7974663810321
Get instant support with our search!
Back to all articles
What is the Purpose of the 'Translated Name' Option?
The Translated Name is the information presented to the end user for MP4 & PDF material when completing a Fusion Course.
It is mandatory to enter the Name of the material first; this is required for the following reasons:
The Name is the unique identifier that links the related material together in their selected languages.
Where a video has been uploaded into multiple languages, the Name should remain the same; however, the Translated Name should reflect the language selected during the upload.
Below is an example of the information required when uploading the MetaCompliance MP4 'Email Essentials' in 5 languages:
| | | |
| --- | --- | --- |
| Language | Name | Translated Name |
| English | Email Essentials | Email Essentials |
| French | Email Essentials | Principes à suivre pour les e-mails |
| Spanish | Email Essentials | Principios básicos del correo electrónico |
| German | Email Essentials | E-Mail-Grundregeln. |
| Italian | Email Essentials | Consigli essenziali sulle e-mail |
In the example above, when creating a Fusion Course, the MP4 will be available for selection by the Administrator under the 'My Elements' drop-down as Email Essentials.
However, if the Administrator has added the listed 5 languages to the course, the video will appear to the end user within the Fusion course menu using the Translated Name (see example below).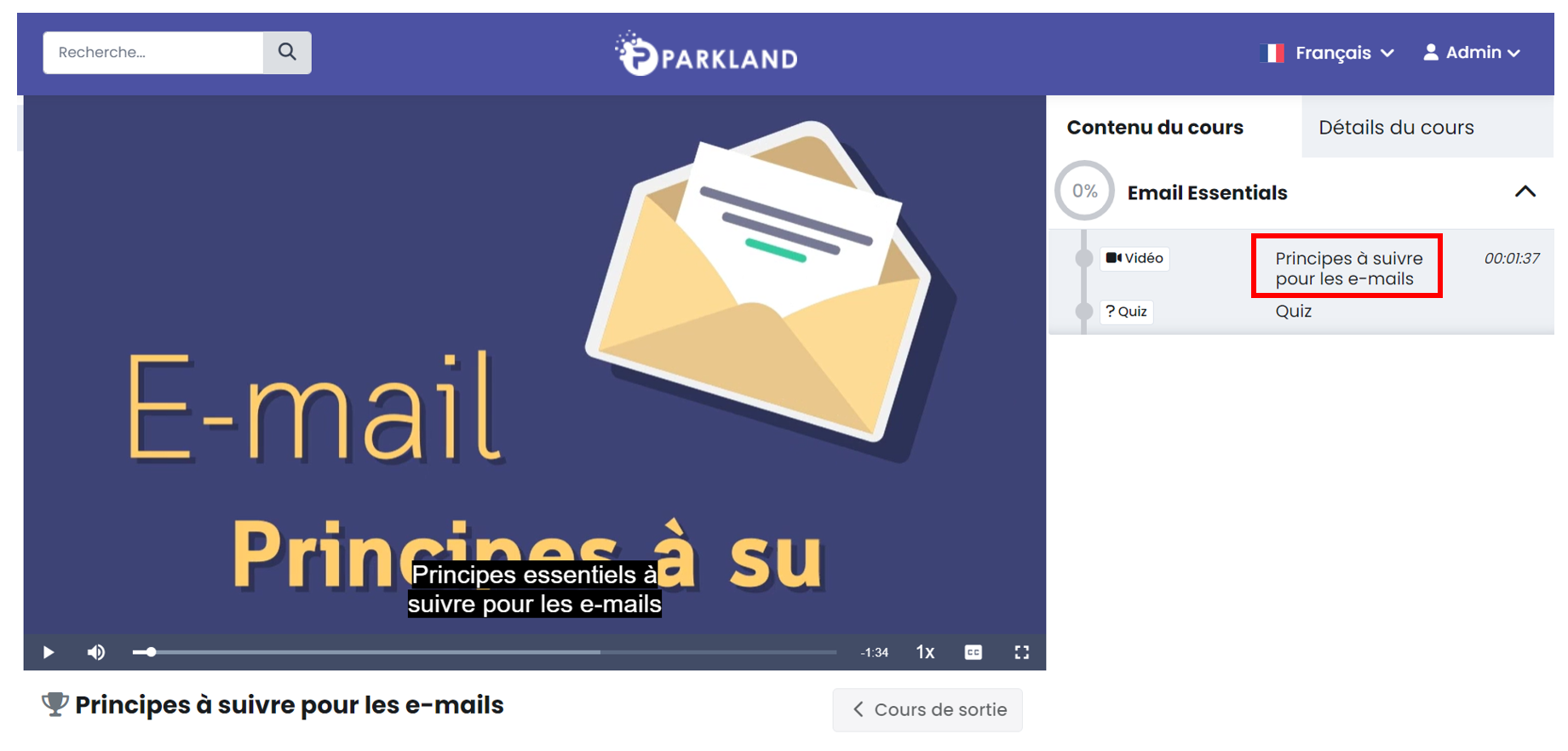 More information on how to upload Videos & PDFs can be found here: