7950427284881
Get instant support with our search!
Back to all articles
Email-Based Users: How To Remove a User From A Group
For Email-based users, including Federated Users, all User Management is completed within your tenant. (See articles What is an 'Email-Based User'? and What is a 'Federated User'? for further information.)
Users can be in more than one group at any given time, and you can manually Add/Remove users as needed; please see How to Create User Groups for further guidance on this.
However, it is important to note the User Group Limitations below: 

Log in to the platform and toggle from End User View to Admin View.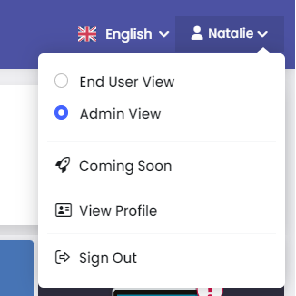 A. To move a User from one group to another, navigate to User Management>User Groups. 

You will now see separate sections for 'Users' and 'Groups', and will also have the ability to search for individual users by name within each section.
To add a user to a group, please see How to Manually Add a User to a Group? 
B. To remove a user from a group, search for the user within the Groups (using the Search Bar).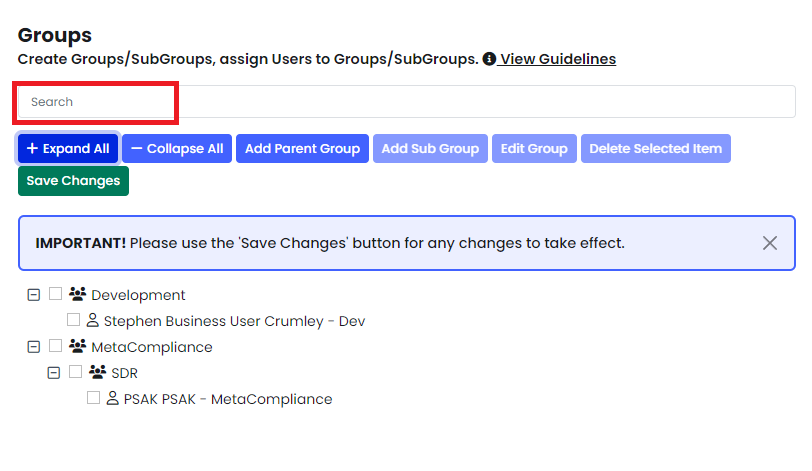 Expand the Target tree to view 'All Users' within each group, and select the user you wish to remove.
Click on Delete Selected Item: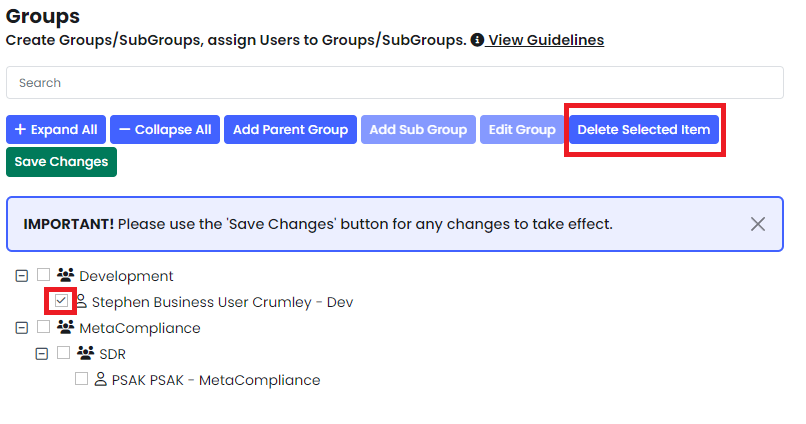 Click Confirm on the pop-up notification: