7814080355473
Get instant support with our search!
Back to all articles
New Phish Templates - August 2022
As part of our ongoing commitment to deliver consistent Phish across a wide userbase, we've added another Phish template and complimentary Learning Experience (LE) to our library.
Both were released at the end of July '22. 
Quarantine Repo

rt Phish and LE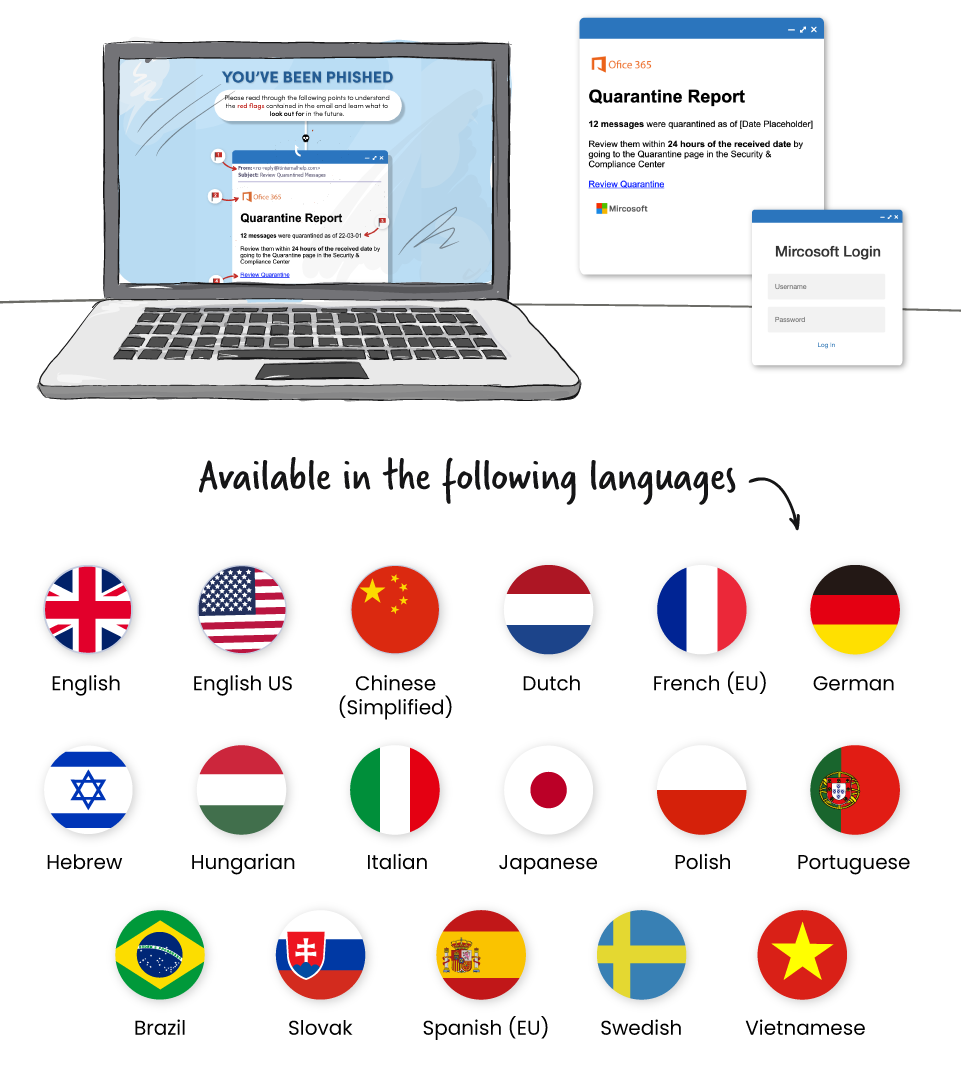 Coming Soon
We have created additional Phish templates, based on current events and offers. Each phish is accompanied with a Learning Experience, and all will be available from 22nd of August.  
National Coffee Day (Use this phish when National Coffee day applies to your country) - Available in

Danish, Dutch,

English, English US, Finnish, French (EU), German, Japanese, Norwegian, Polish, Spanish (EU), Swedish
Halloween Half Day - Available in English and English US

Cyber Security Awareness Month HR

- Available in

Danish, Dutch,

English, English US, Finnish, French (EU), German, Norwegian, Spanish (EU), Swedish
Microsoft Failed Messages - Available in

Danish, Dutch,

English, English US, Finnish, French (EU), German, Norwegian, Portuguese (EU) Spanish (EU), Swedish
Lidl Voucher - Available in

Danish, Dutch,

English, English US, Finnish, French (EU), German, Polish, Spanish (EU), Swedish
Slack - Join New Channel - Available in

Danish, Dutch,

English, English US, Finnish, French (EU), German, Norwegian, Spanish (EU), Swedish.
SharePoint Online - Available in

Danish, Dutch,

English, English US, Finnish, French (EU), German, Norwegian, Spanish (EU), Swedish