As part of our ongoing refresh of nano content, we are delighted to announce the release of our next three titles:
1. Spotting A Phish - The Essentials
2. Internet Security - The Essentials
3. Clear Desk - The Essentials
These are all within the Cyber Security series and will be available to view on the 22nd of August. Their location can be found in the eLearning library of the MyCompliance platform.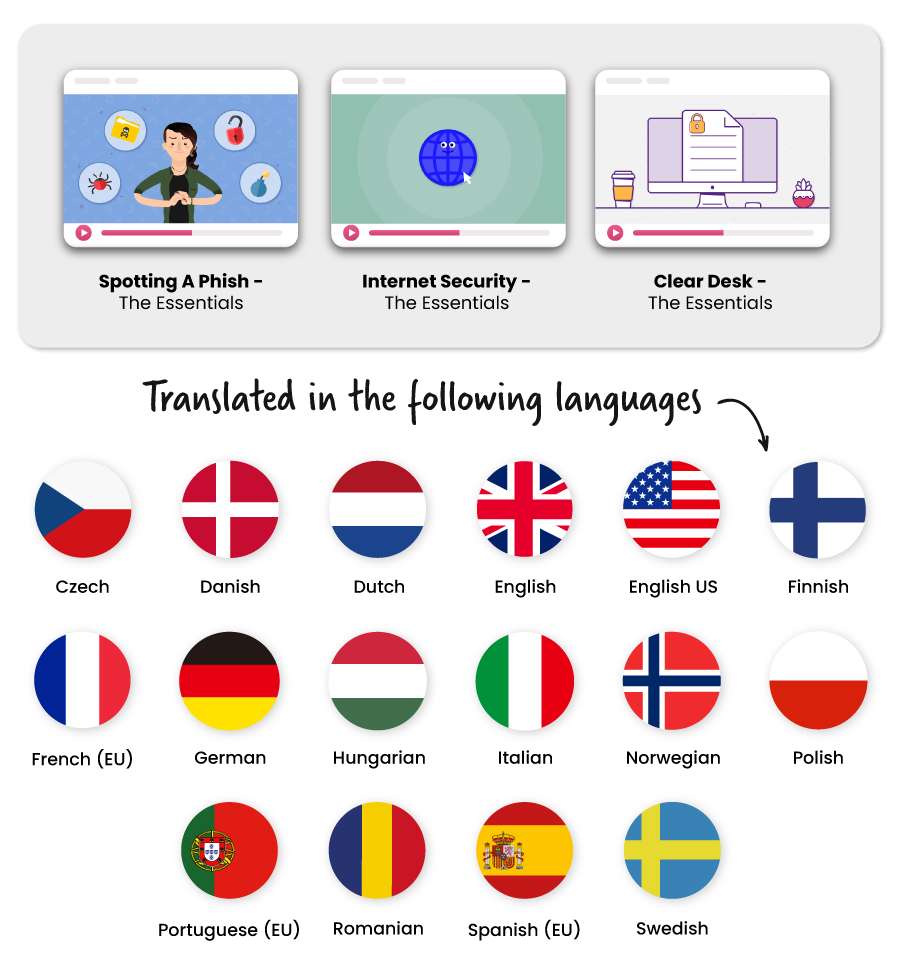 For more information, please read the following Article: