7544351445905
Get instant support with our search!
Back to all articles
Can I Add a Customised Quiz to the Middle of a Course, or Can this Only be Added to the End?
When creating a Fusion Template, you can add a Customised Quiz by using the 'Quiz' element, as shown below. Be aware that there must be at least one other Element already in the Fusion Template before a Quiz can be added.

Once you have added your Quiz, including your Quiz Questions, Answers, and Settings, click Analyse Quiz before Close when the Quiz will then be added as an Element to your Template.

Once Added, the Quiz can be included at any preferred stage of the Course (except at the very start), and it is not limited to having to be placed at the end.
To change the order of your Course elements via drag and drop, hover over the Quiz until it is outlined in a blue dash border like the following example: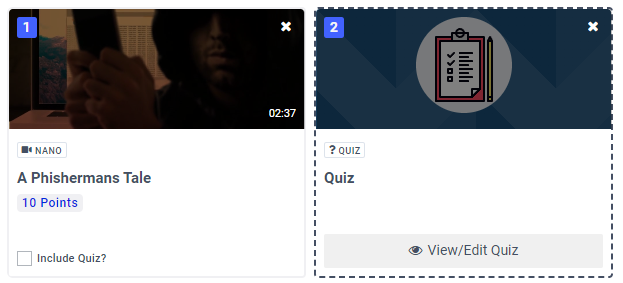 Using the cursor, you will then be able to change the order of your Course elements.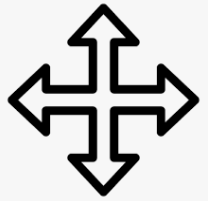 For further guidance on how to create a Customised Quiz, please follow this link to the relevant Knowledge Guide: Can I Add My Own Quiz to a Course?