7401925871889
Get instant support with our search!
Back to all articles
What is the 'DSAR Requester Communication Page'?
The 'DSAR Requester Communication Page' is a web page that is automatically made available to requesters once their Data Subject Request has been raised via the online DSAR Web Form.
Once a request has been submitted, the requester will receive an email to notify them that their request has been successfully received by the organisation. This email will also include a link to the 'Requester Communication Page'. For future information on DSAR emails, please see the following article - What Automated Emails Are Sent via the DSAR Module?
The Requester Communication Page will allow the user to:
View the date their request was raised;
See the status of their request;
View their rights as a data subject;
View chat messages that have been submitted by the organisation;
Reply to chat messages;
Access their handover documents once their request has been completed by the organisation.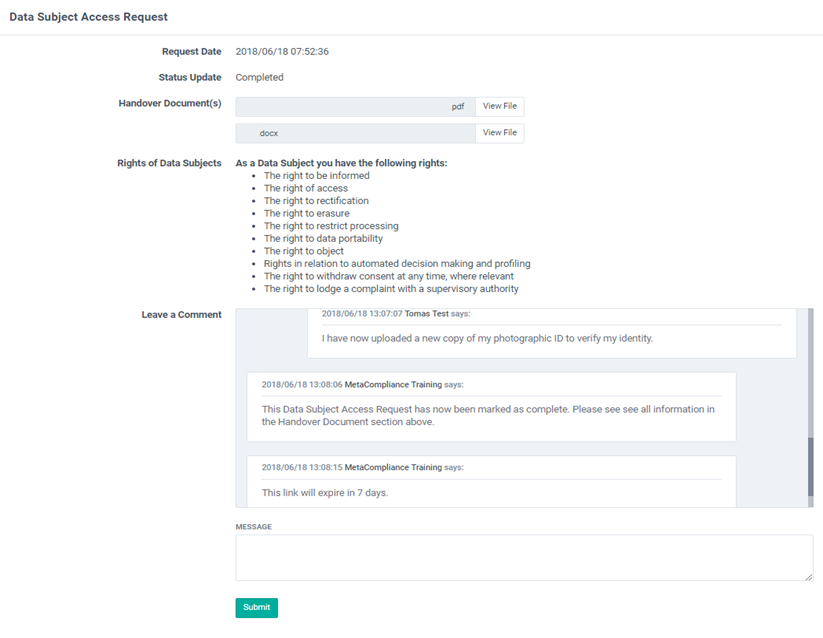 Please note: Customers do not have the option to customise this Web Page.