7250986817169
Get instant support with our search!
Back to all articles
MetaLearning 6.0 – All Changes
Official Release Date - 24th September 2022
The next version of MetaLearning 6.0 is almost ready, and here is what we are implementing:
Introduction of the new 'Elements Library'
Improved Administrator Navigation
Separation of Template Types
New Quiz Previews
Multi-Language Previews
Improved Custom Content Upload
Updated Course Flowbuilder View
Multi-Language Quiz Updates
Further details on these changes have been reviewed below:
1. Introduction of the new 'Elements Library'

We have replaced the 'Element' drop-downs with a brand new 'Elements Library' which has extensive filter options that will help you locate the most relevant content for your course. This new library will also help you to keep up to date with all our new releases!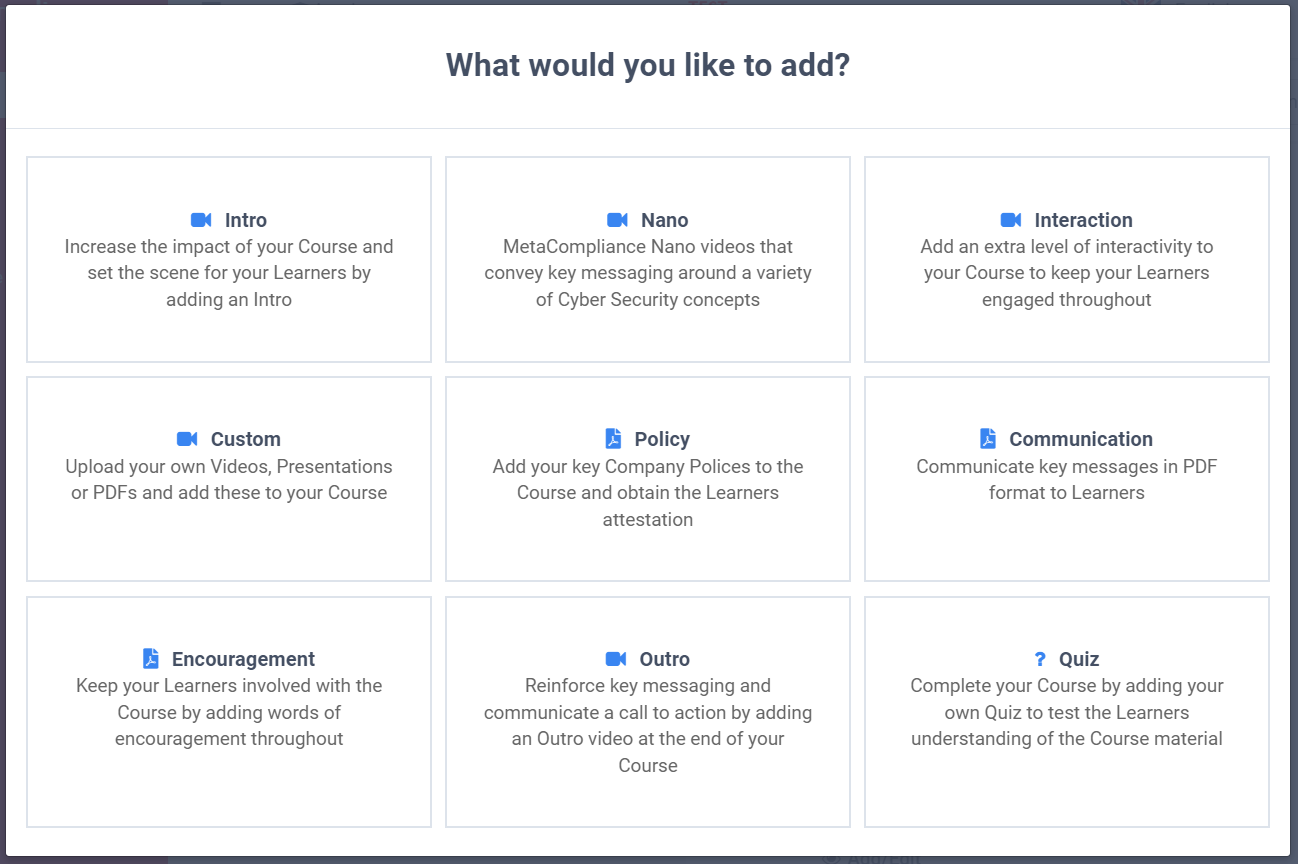 2. Improved Administrator Navigation

Fusion has been condensed so that you can now create a new Fusion Course more easily. You can also view any courses that have been created by either your company or by MetaCompliance.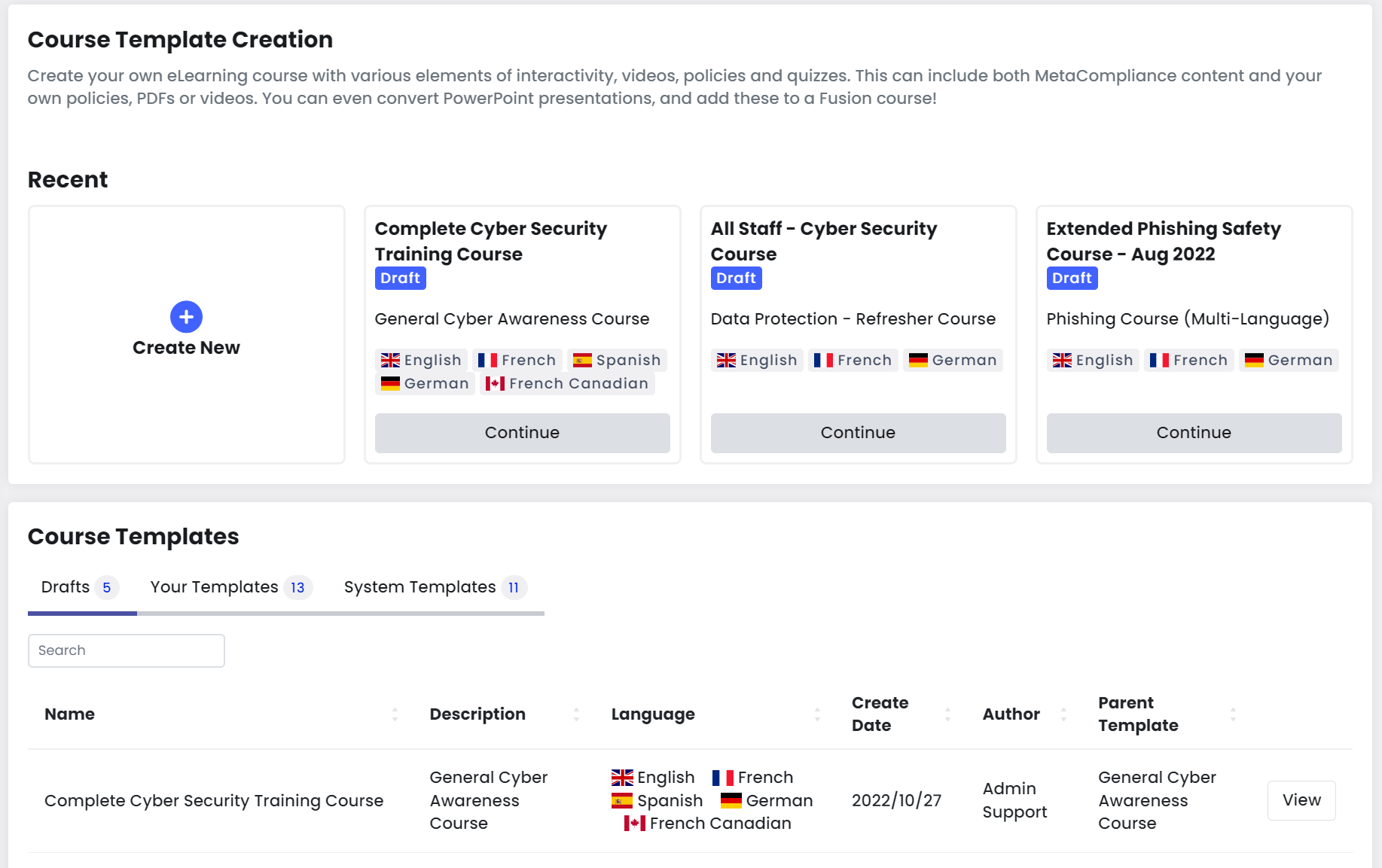 3. Separation of Template Types

Fusion Templates have now been clearly marked as either 'Drafts', 'Your Templates' or 'System Templates'. The last 3 'Drafts' Course Templates that you have been working on will now be available at the top of the page so that you can easily pick up where you left off.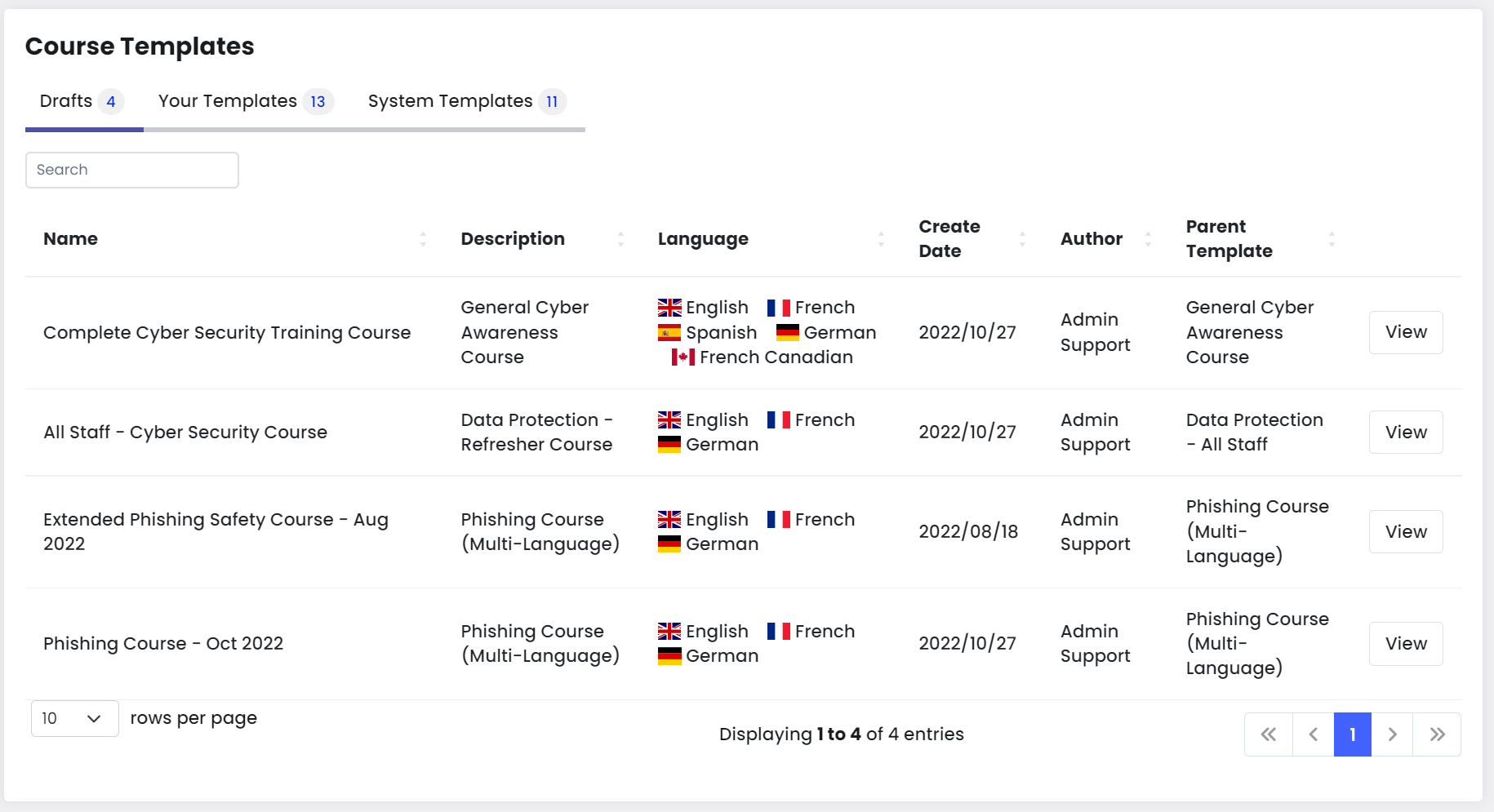 4. New Quiz Previews

You can now review the suggested questions and answers related to the individual Nanos before you save the course. It's also clear, on the new quiz previews, if the answers are correct or incorrect.
Most MetaCompliance Nanos will have a related quiz, in the relevant language, attached to them.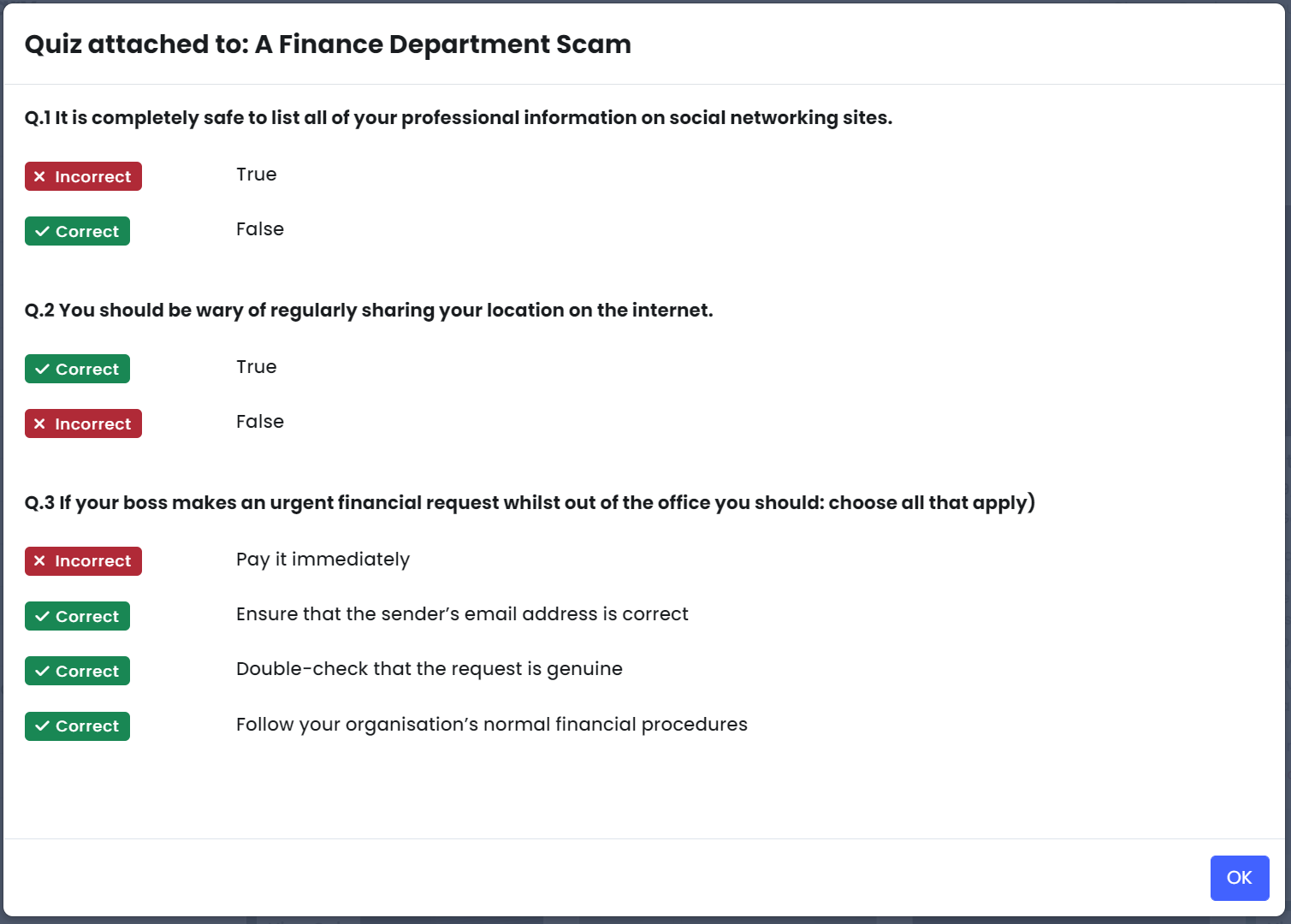 5. Multi-Language Previews

Before saving the course, all Nanos can now be previewed in your Preferred Language, as opposed to English-only previews.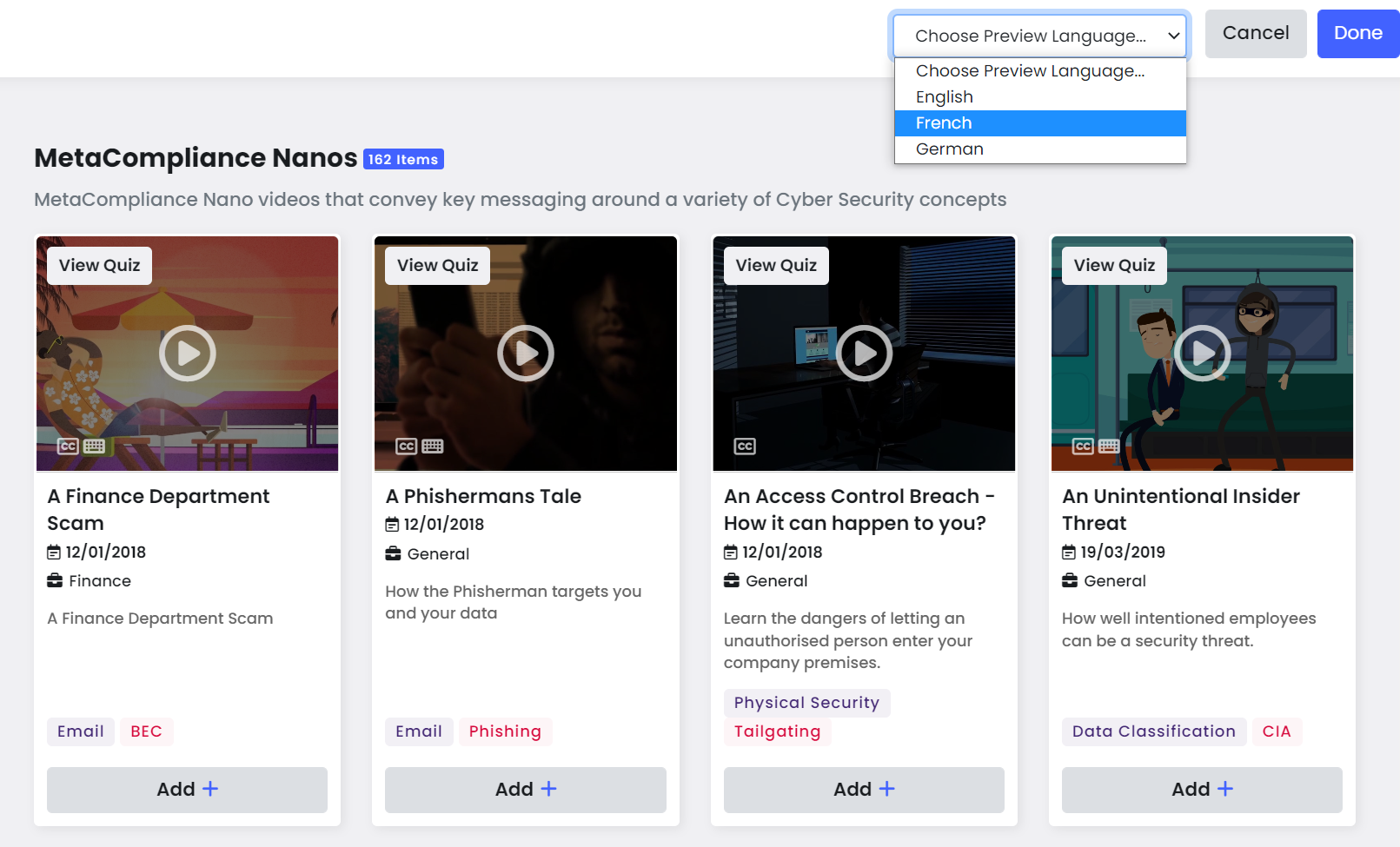 6. Improved Custom Content Upload

All Custom Content can now be uploaded directly within your Fusion Course, as opposed to navigating to the 'Content Upload' page. This includes your Company videos, policies and PDFs. If you are using multiple languages, these can be uploaded at different times.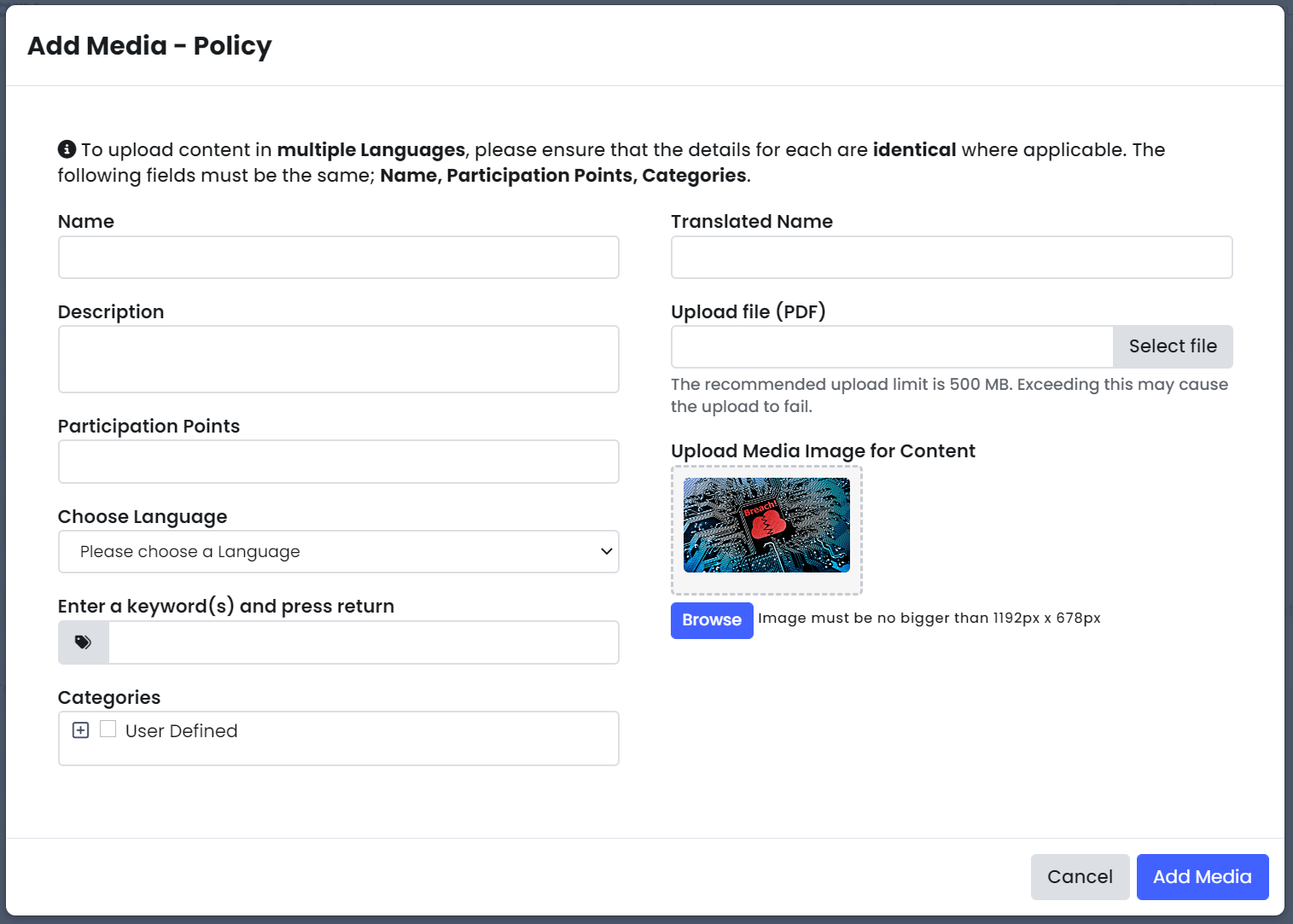 7. Updated Course Flowbuilder View

The 'Flowbuilder' page has been enhanced to help you easily move Elements in to your preferred order. Elements are now clearly numbered in their set order and will also be visible from left to right, helping you to get a clear view of what has been included in your course.
8. Multi-Language Quiz Updates

For Quizzes that you create, we have removed the restriction to have all translations added before a Quiz can be saved. The view has also been improved to help you identify which Quiz questions and answers require a translation.
What is the difference between the Fusion Template Types?
Draft Templates are any of those that you are currently working on and which are still in an editable state.
Your Templates are those that you have finalised and which are either published to users or ready to be published.
System Templates are those templates that we have created for you. These can be used as is, or you can take a copy and add in any amendments.