There are 2 ways to add multiple quizzes to a course, both of which are laid out in the steps below.
Method 1: Adding a Premade Quiz
In many of our Nano videos, you will notice an Include Quiz? option, shown below. When available, ticking this box results in you being able to have as many quizzes as videos within your course.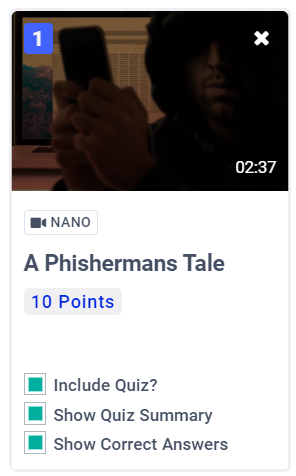 Method 2: Adding a Custom Quiz
In a slightly different approach to using the premade course, you can also create your own Custom Quiz. If opting for this method, please note:
You are limited to having 1 Custom Quiz per section; so, if your course only consists of one section, you can only have one quiz related to that.
To include more than one Custom Quiz in your course, you need to select Add Section; this option will then allow you to add in another quiz.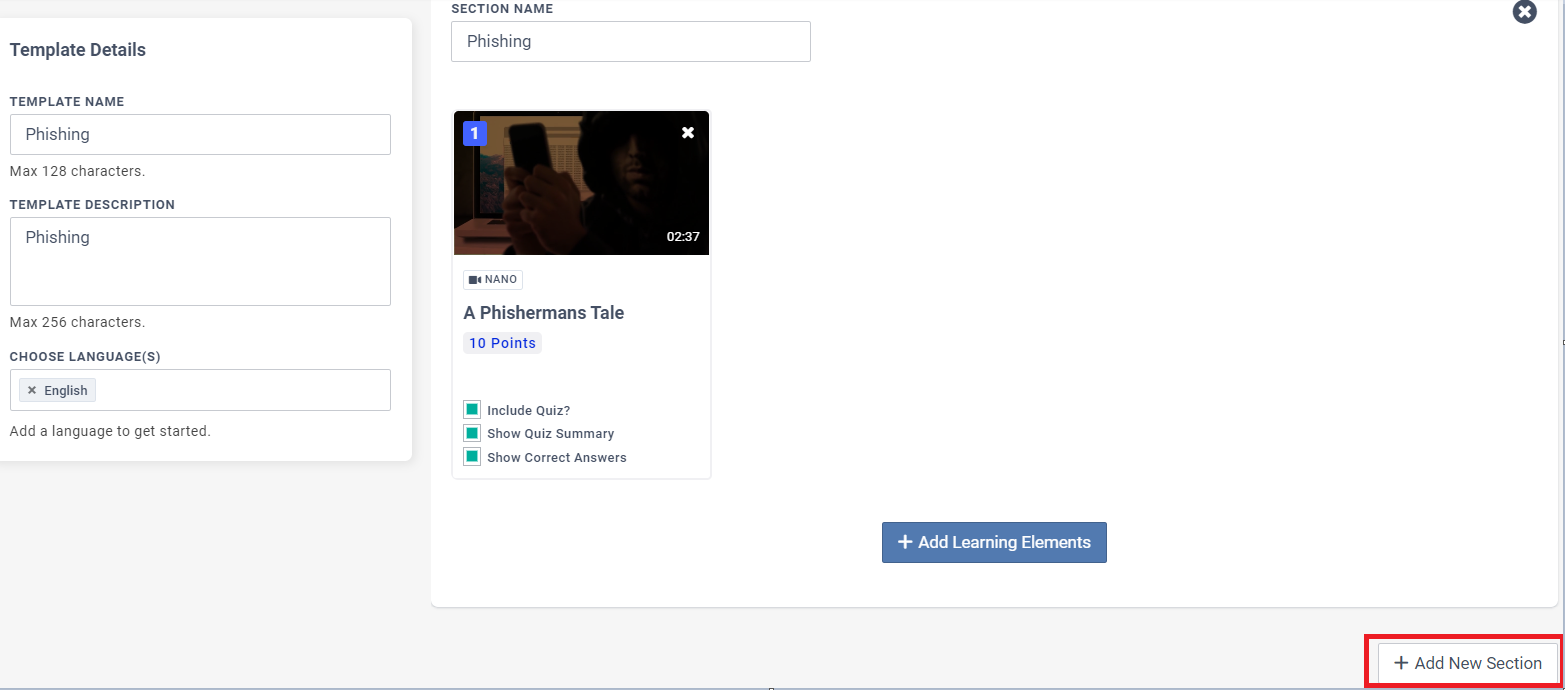 You can add a maximum of 10 sections to a Fusion course, meaning you can also have up to 10 Custom quizzes in your Fusion course.