7000282944401
Get instant support with our search!
Back to all articles
Can I Upload My Own Learning Experiences?
Yes, this can be easily achieved by creating the Phish within Phish Creation.
Within the 'Learning Experience' tab, there is the option to Upload Your Own by selecting the below:

Videos and PDFs can be uploaded via the resulting screen, shown below.
For Video: Complete 'Name', 'File', 'Closed Captions', 'Upload Transcript', and 'Add Image'; then, select Upload to update your changes.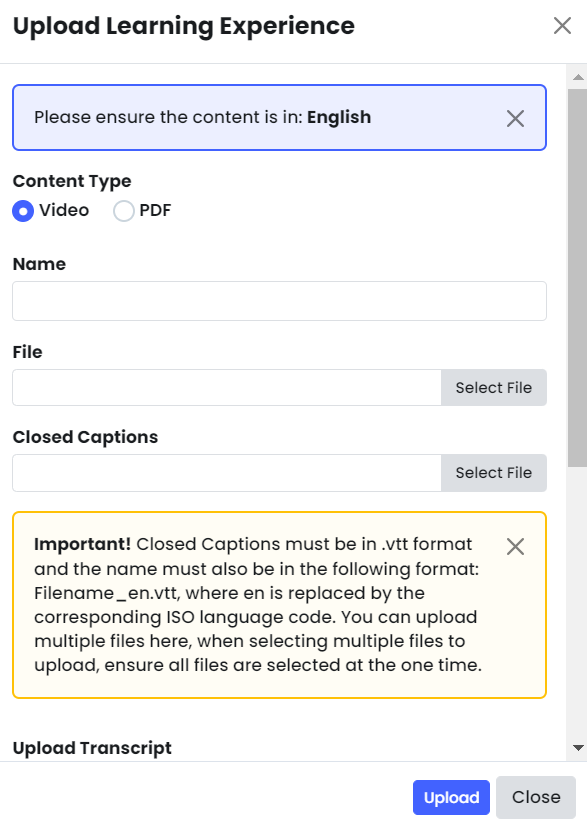 For PDFs: Complete 'Name', 'File' and 'Add Image'; then select Upload to update your changes: