Follow the steps below to add your company's logo to email notifications.
Log in to the MetaCompliance platform: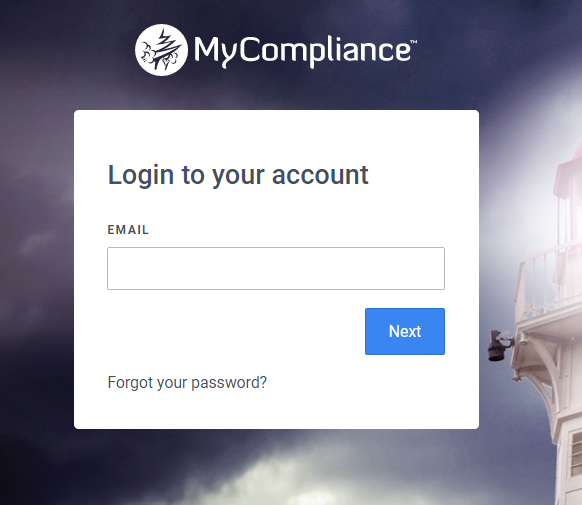 Click on Tools on the left-hand control panel:

Click the

+

icon to open the 'Tools' option, and then select Notifications:

From the options given, select Email Templates:

Next, select the Template of choice - example shown below: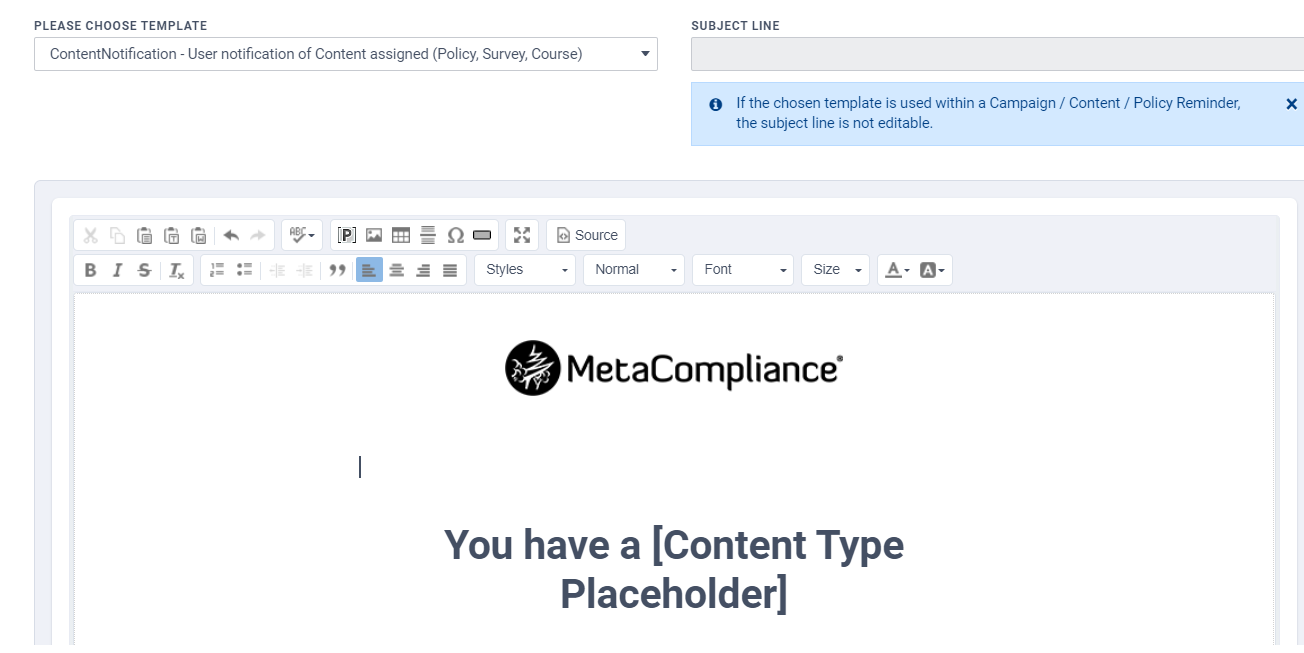 This template currently displays the MetaCompliance logo; to change this, double-click the logo to highlight it as shown below:

This will now open 'Image Properties' as shown below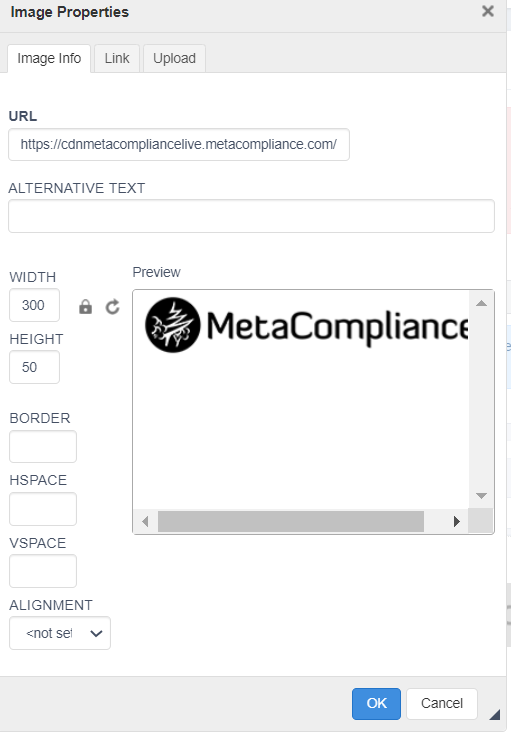 Select the Upload tab, then Choose file, and select the logo file you wish to upload.
Finally, click Send it to the Server, followed by OK to save your changes.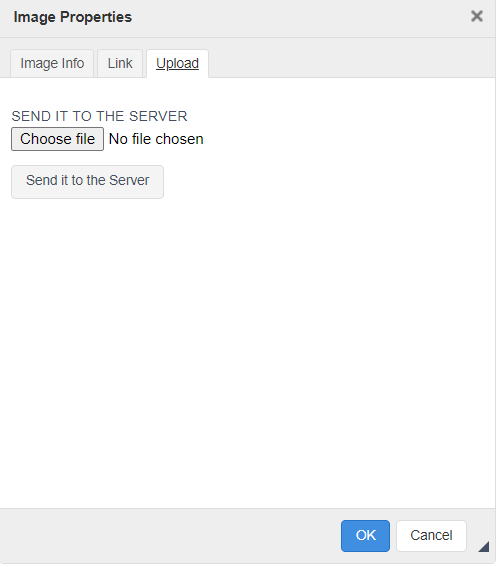 Your new choice of logo will now have been uploaded and will be added to future email notifications: