6720951453841
Get instant support with our search!
Back to all articles
How Can I Reuse a Phish I Created and Published?
To reuse a phish that has already been created, access your chosen phish by navigating to Products>Phishing>Phishing in Progress.
Select View Phish under the 'Actions' column of the phish you have created and which you wish to reuse.
Once this phish opens, locate the 'Email' tab, and select the Source button - found on the toolbar of the email.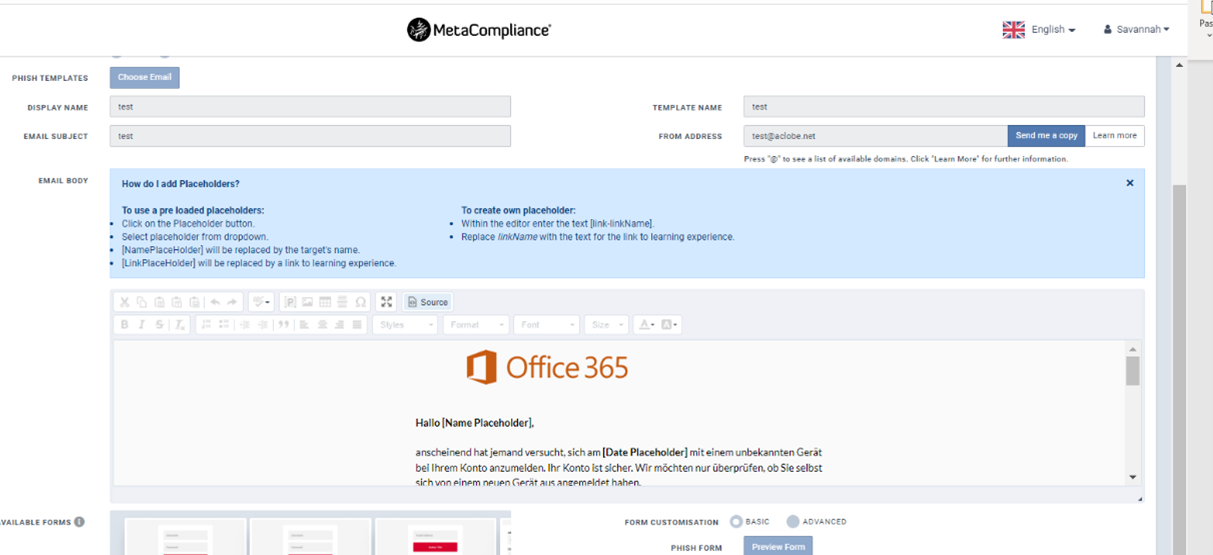 Once this has been selected, it will appear in copiable form (see below).
Note: You must have another tab open, i.e. a blank template under 'Create Your Own Phish' on the 'Email' tab, and have selected the Source button on this window (as shown above).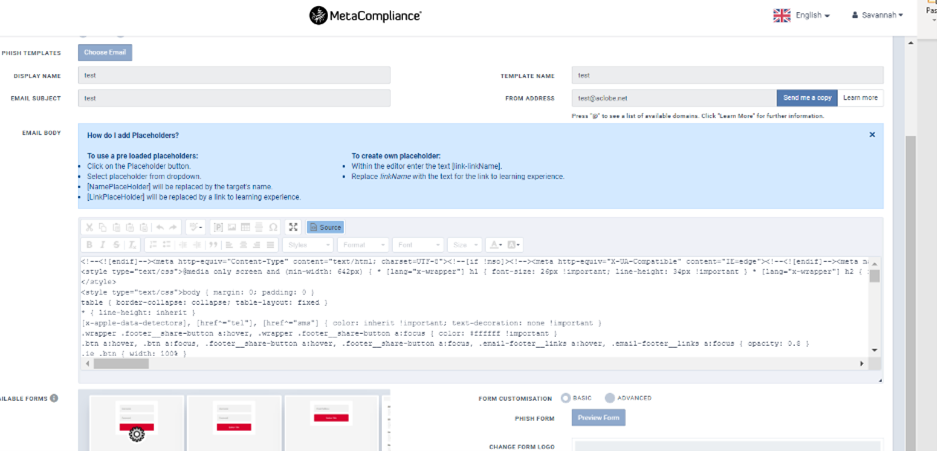 Simply copy this text, and paste it into an already opened NEW blank 'Create Your Own Phish' simulation on the other opened tab.
Once the text has been pasted, hit the Source button again to generate the original email.