6653314374417
Get instant support with our search!
Back to all articles
What happens when I select 'Preview' in Fusion Course Creation?
When you create a course in Fusion Course Creation, if you click Preview, you will then be asked to save the course.
Select Confirm to allow your changes to take effect.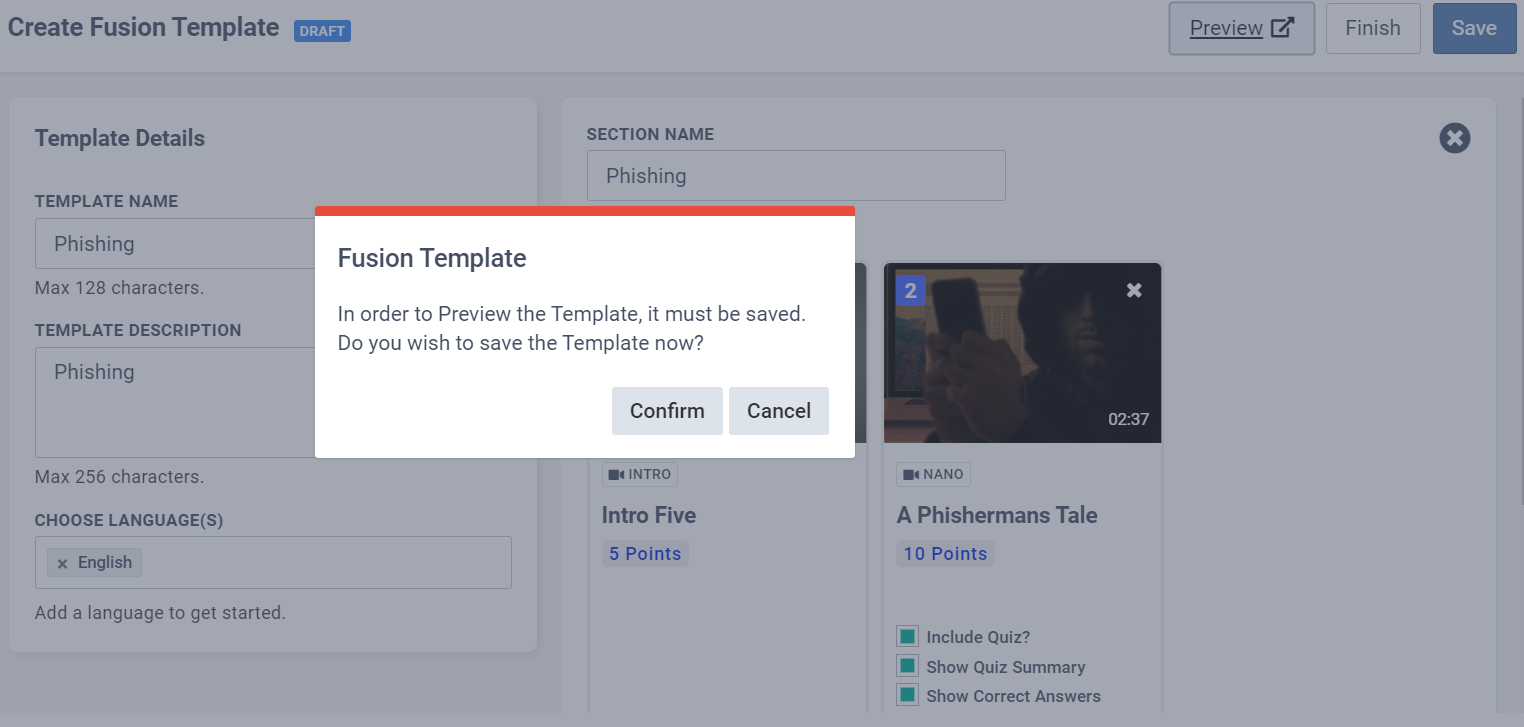 This will present you with an additional tab from where you can choose the language you would like used for the course. (Note: If you only choose one language on Fusion Course Creation, you will not get this option.)

You now have the opportunity to preview the course in the same way that the end user can. Keep in mind that you will not be able to complete the quiz, if you have one, as this will be in 'preview' state only.