6652653326225
Get instant support with our search!
Back to all articles
Surveys Attached to Policies: Which Report Shows Me the Results?
If you want to see the results of surveys that are attached to policies, then you can visit the 'Survey Question Analysis' report.
Within this report, you will find the statistics for the responses to each question, and, by clicking on the blue section of the shown chart, you can then view the end user's response.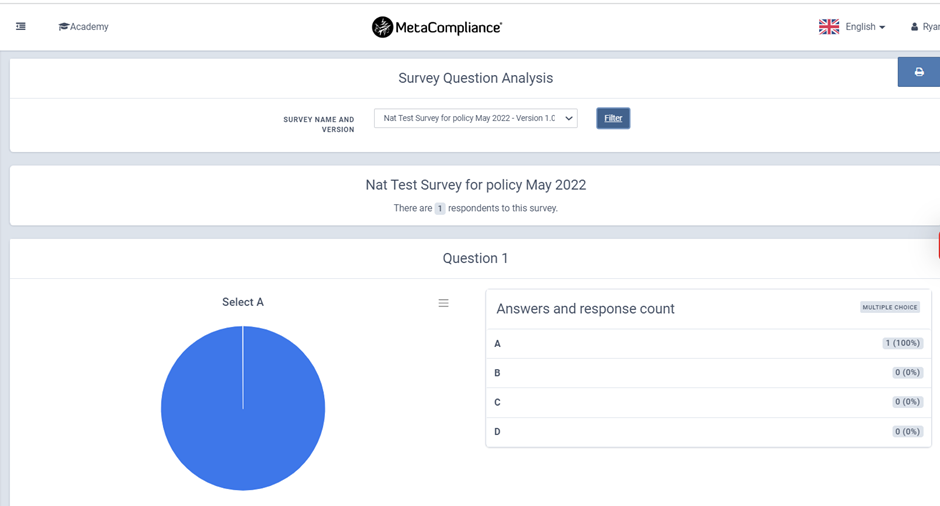 When clicking on the blue section of the graph, you will then be presented with the user associated with it and their responses.