6503673851409
Get instant support with our search!
Back to all articles
New Phish Templates June 2022
We have extended the languages for some of our commonly used Phish and added complementary 'Red Flags' to our Learning Experiences (LE) in order to deliver consistent Phish across a wide userbase. As part of our ongoing commitment, we will be making more of these available in the coming months.
In June '22, we released the following Phish and LE:
Google - Unusual Sign-In Attempt
Microsoft File-Share
Reset Password
Microsoft Updates
We have also translated these Phish and LEs into the below languages: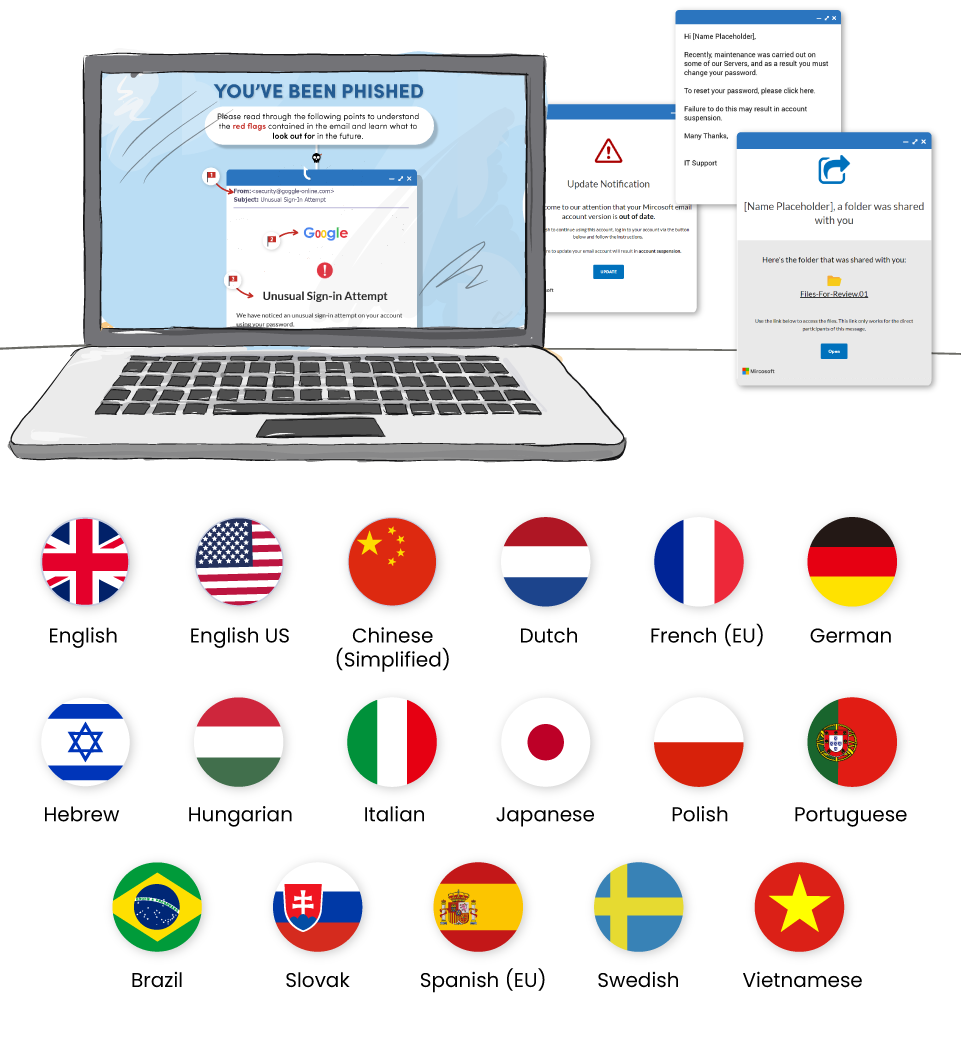 We have created additional Phish templates based on current events and offers. These will be available on the 27th of June:
Commonwealth Games - Available in English 
Norton Bill - Available in Danish, Dutch, English, English US, French (EU), German, Spanish (EU)
Premier League In-Play Bet - Available in Dutch, English, French (EU), German, Spanish (EU)
National Ice Cream Day - Available in English US 
e-Books - Danish, English