6351914357009
Get instant support with our search!
Back to all articles
How to Add a URL to Blog Creation
To add a URL to Blog Creation, you first need to log in to the MyCompliance platform.
Next, click Campaigns (left-hand side of screen).

Within Campaigns, select Create in 'Blog Creation'.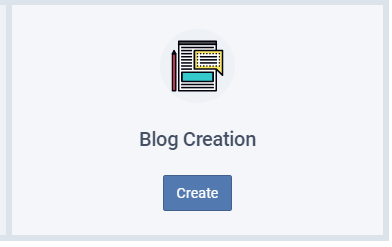 Click on the 'Gallery' icon highlighted below.
On the link, add the URL, e.g. www.test.com and then click OK.