6065777240721
Get instant support with our search!
Back to all articles
How to Download Survey Response Data
Follow the steps below to download Survey Response Data:
Navigate to Reporting>Survey>Survey Analysis.
Select the relevant Survey from the drop-down menu, and click Filter to populate your 'Survey Question Analysis' Report:

Click the Print button at the top-right of the screen: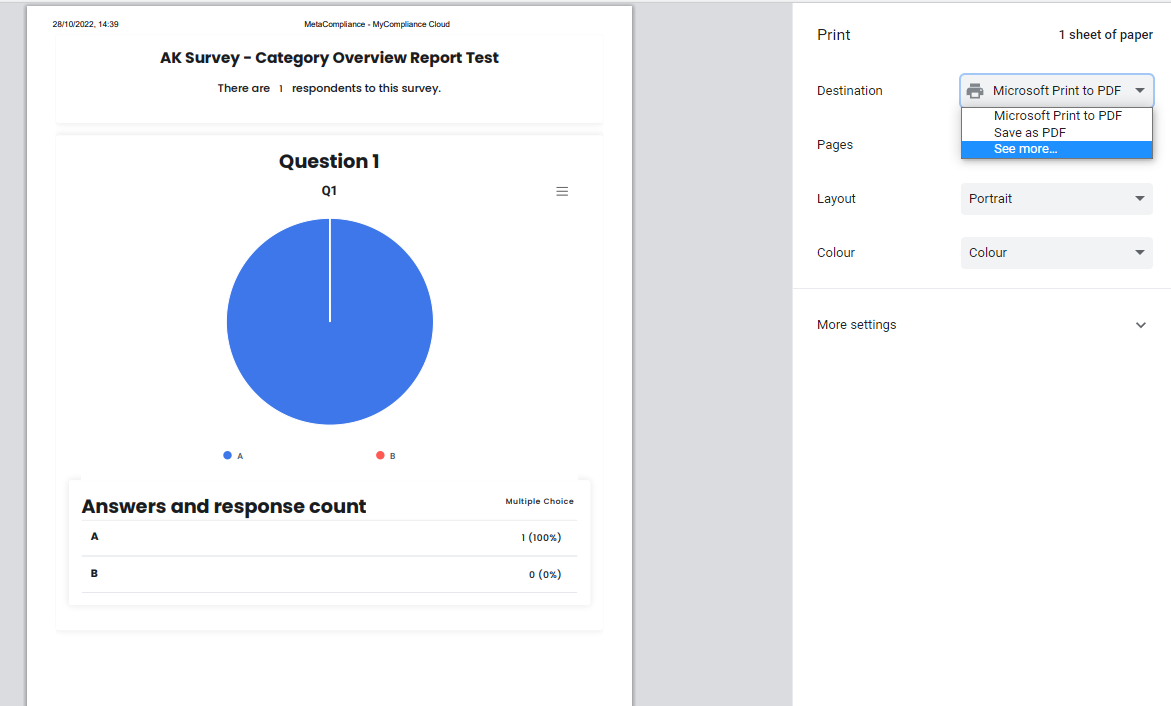 You can now print or use the Destination drop-down to select Save as PDF.
Click Save to enable your changes to take effect.