6044699370129
Get instant support with our search!
Back to all articles
How to Filter, Customise and Export Reported/Existing Incidents
To carry out filtering and exporting etc., you first need to go to the left-hand navigation bar; from here, select Reporting>Incident>Incident Reporting: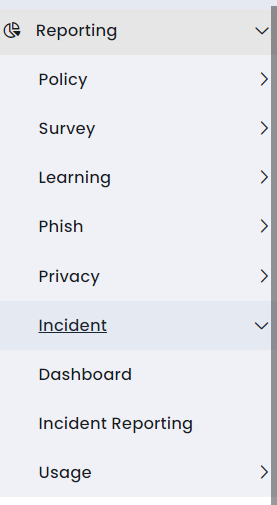 This will bring you to the Reporting Section where you can filter, customise and export any/all incidents reported.
Select your register name from the Main Register drop-down section, and any other related register as you see fit for reporting purposes.
Click Show Table to bring up all the incidents contained within those registers selected.
Enter a Report Name for exporting and saving purposes (outlined below).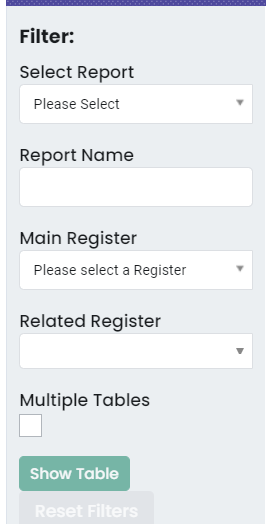 Next Steps
1. To customise what information you would like to see for each incident, click the Show/Hide Columns button.

This will then open a pop-up allowing you to select which information you would like to see/export. Those options highlighted in

green

are the columns which will be visible in your report: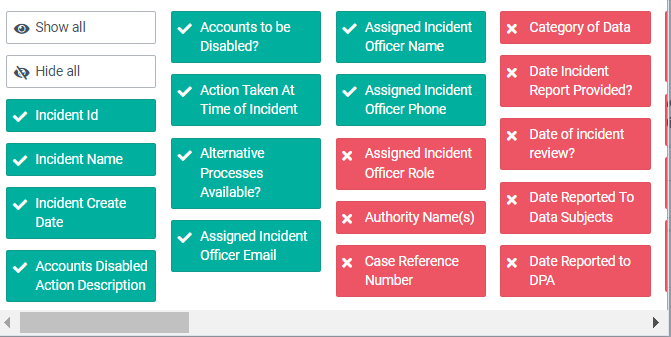 2. You can filter by a specific column and specific order within one column at one time only, using the arrow selections beside each Column Title:
3. You can then go one step further by selecting only the relevant detail by clicking on the drop-down menu under each column heading, for example: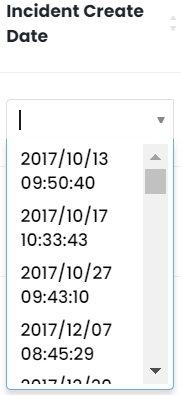 4. At this point, you can either export in either CSV or Excel format by clicking the CSV or Excel button; your customised report will then download.
5. To save the report to view at a later stage, simply select Save.