5921214352657
Get instant support with our search!
Back to all articles
How to Create a Survey
Log in to the MyCompliance Platform and toggle from End User View to Admin View. 
Navigate to Policy>Survey Creation:

The Survey creation tool will open with several tabs to complete.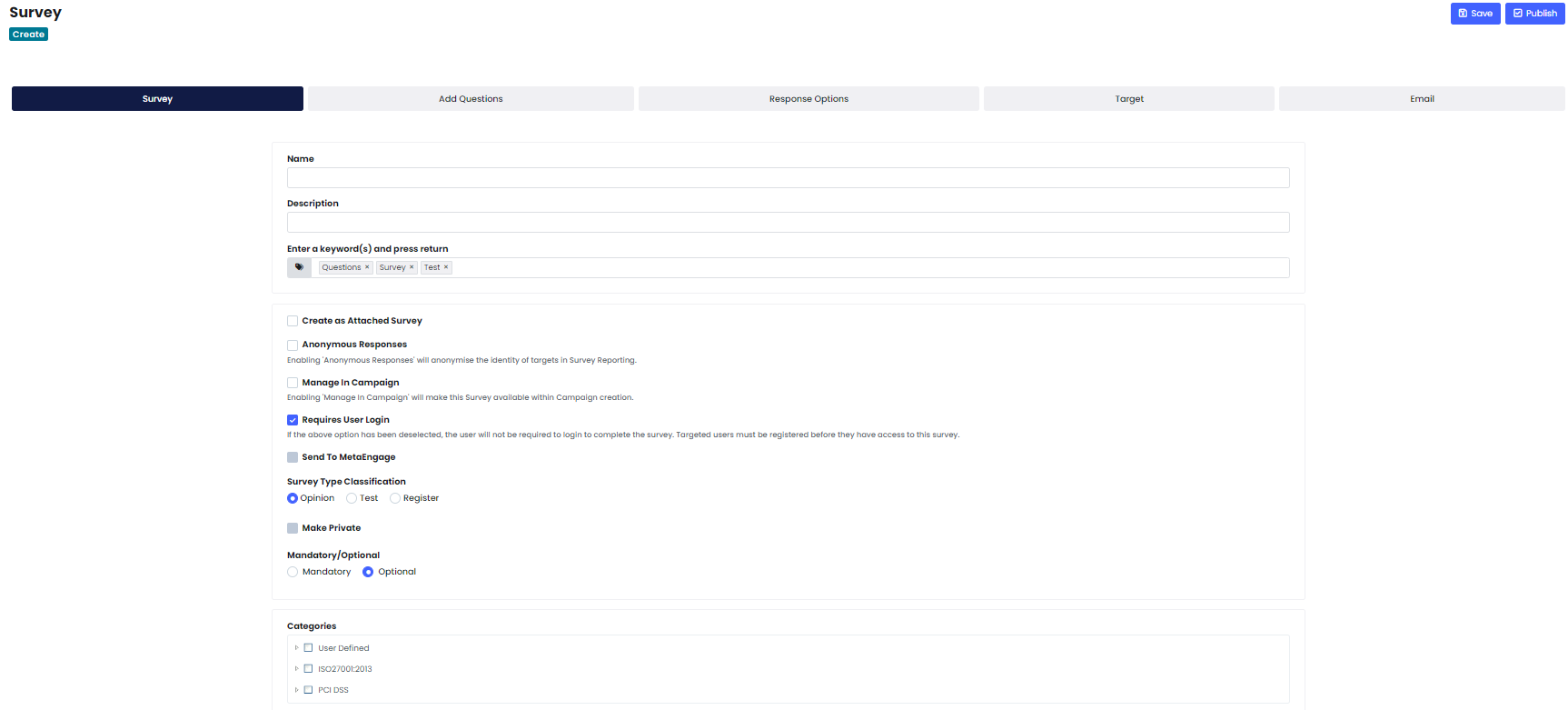 Under the 'Survey' tab:
Enter the Name and Description of your Survey. 
Select Create as Attached Survey if you would like to attach to a Policy. 
Select Mandatory/Optional. (Note: This cannot be amended after publication. If you would like to test User understanding of a policy, ensure you have selected Mandatory as this will prevent the user from accepting your Policy without completing the Survey and achieving the desired pass mark.) 
Select the Survey Type Classification - 'Opinion', 'Test' or 'Register'.
If you have selected Test, enter the required pass mark.
Under the 'Add Questions' tab: 
Select the Question Type. (Under 'Multiple Choice', remember to select Single Correct Answer if applicable. 
Add the desired number of questions and answers.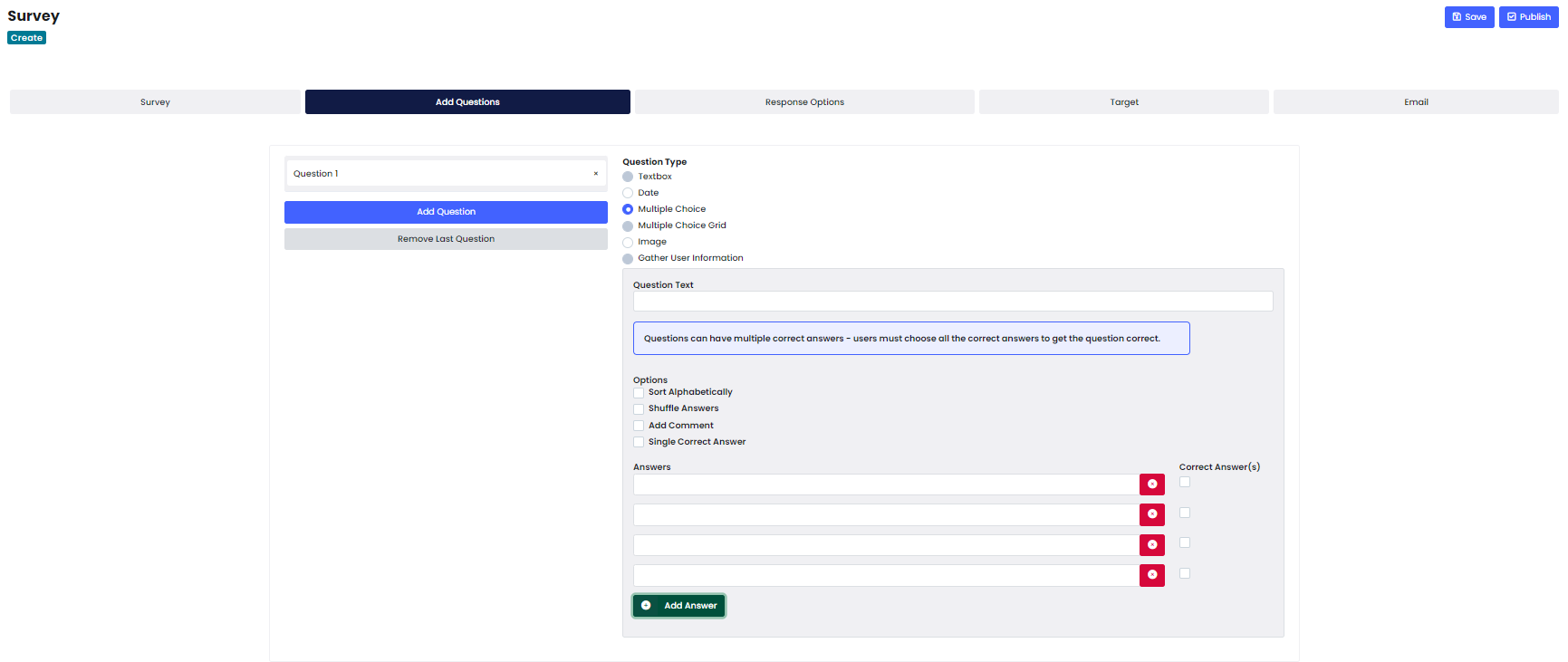 No further tabs will populate if you have selected the 'Create as Attached Survey' checkbox. 
If you are publishing a standalone Survey, you will have further tabs to complete:

Clicking the 'Response Options' tab will give you the option to present your users with additional buttons to either 'Refuse to Take' or 'Request Exemption' from the Survey. 

Under the 'Target' Tab, you can target the desired users or groups with the content: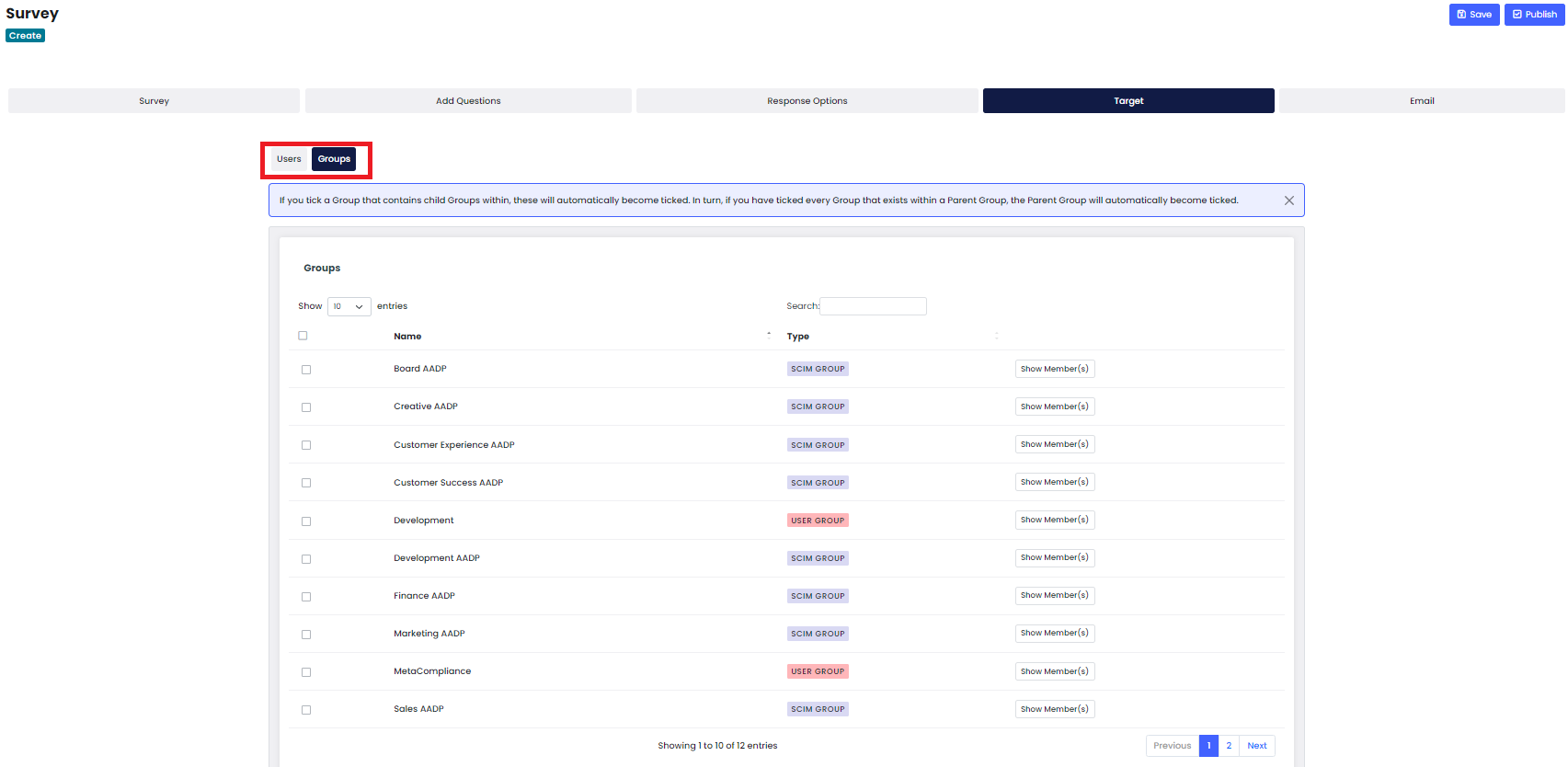 Under the 'Email' tab, customise the email alert sent to users notifying them that a Survey is awaiting their response.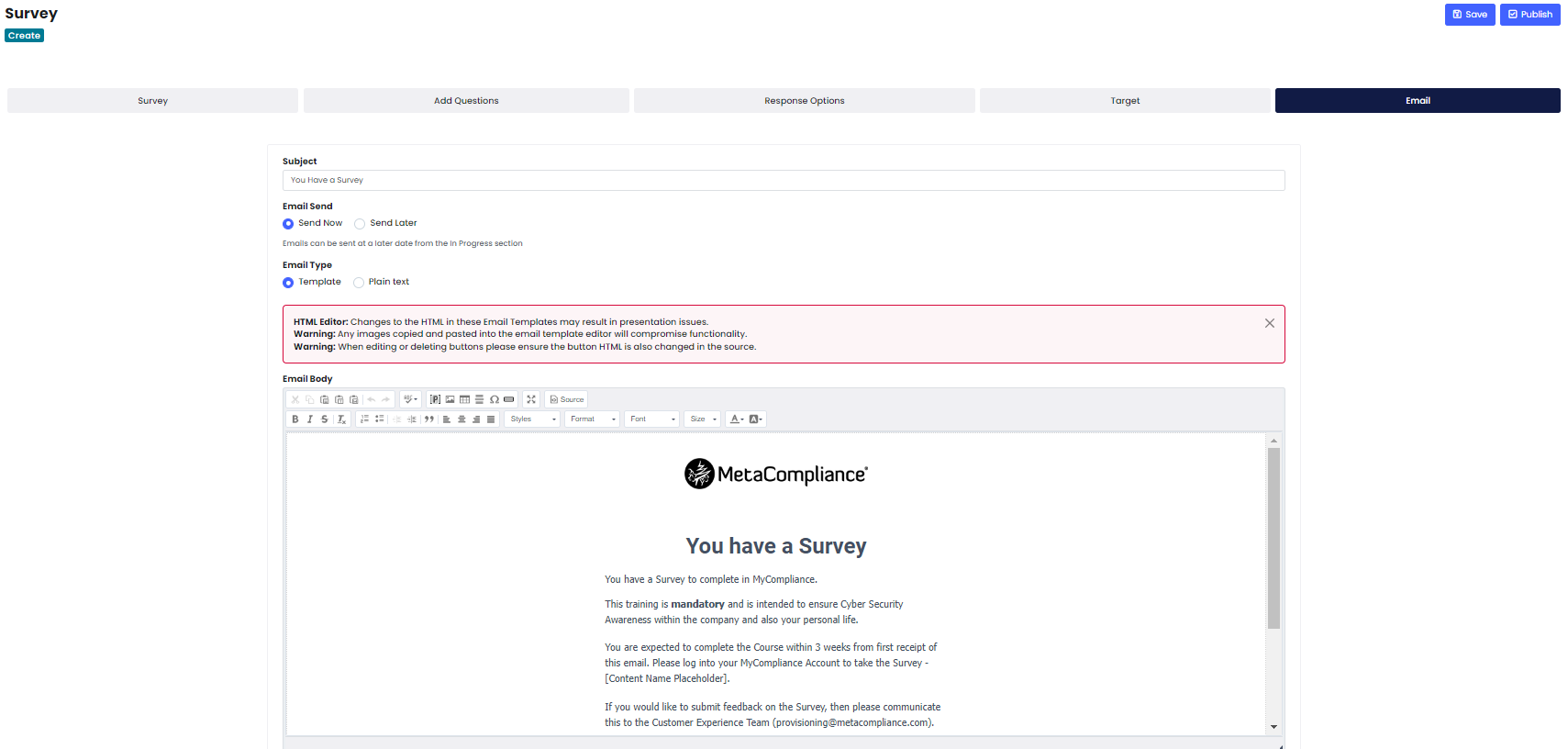 You have the option to 'Send Now' or 'Send Later'. If you choose 'Send Later', the Survey will be available for publication via Policy>Policies In Progress>Survey.
When you have completed your Survey, click Publish. Your Survey will now be delivered to all targeted users for completion.