5604107688849
Get instant support with our search!
Back to all articles
What is the 'Incident Dashboard'?
The Incident Dashboard is a graphical, interactive dashboard that allows administrators to drill through into deeper reports.
To access the dashboard, click Incident>Dashboard.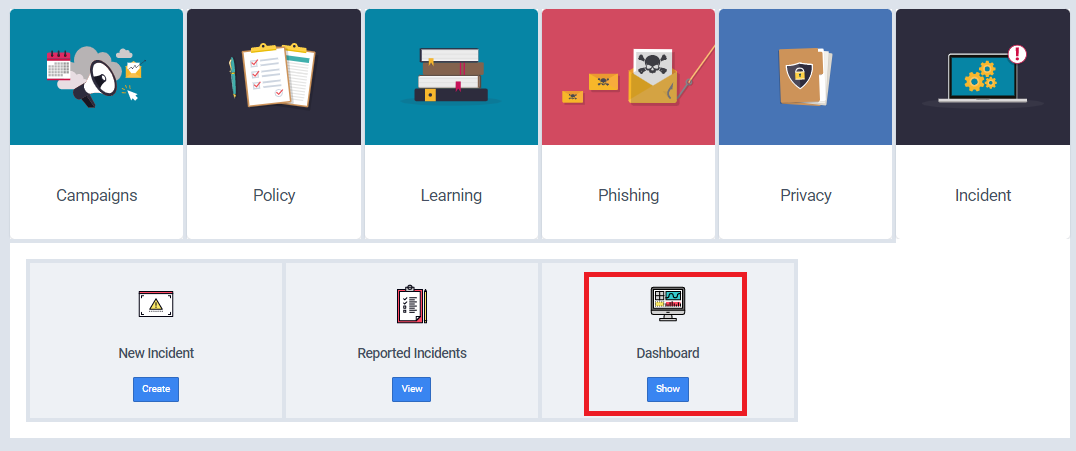 The dashboard consists of 4 popular reports that allow administrators to see a visual representation of their Reported Incidents. The reports included in this dashboard are:
Number of Incidents per State: Pie chart showing the status percentage of each Incident.
Top 10 Incident Types: Half 'doughnut' chart showing the percentages for the top 10 types of Reported Incidents.
Number of Incidents Raised per Month: Bar chart showing how many Incidents have been reported over the past 12 months.
Number of Incidents per Severity: Pie chart showing the percentage of Incidents as per their severity.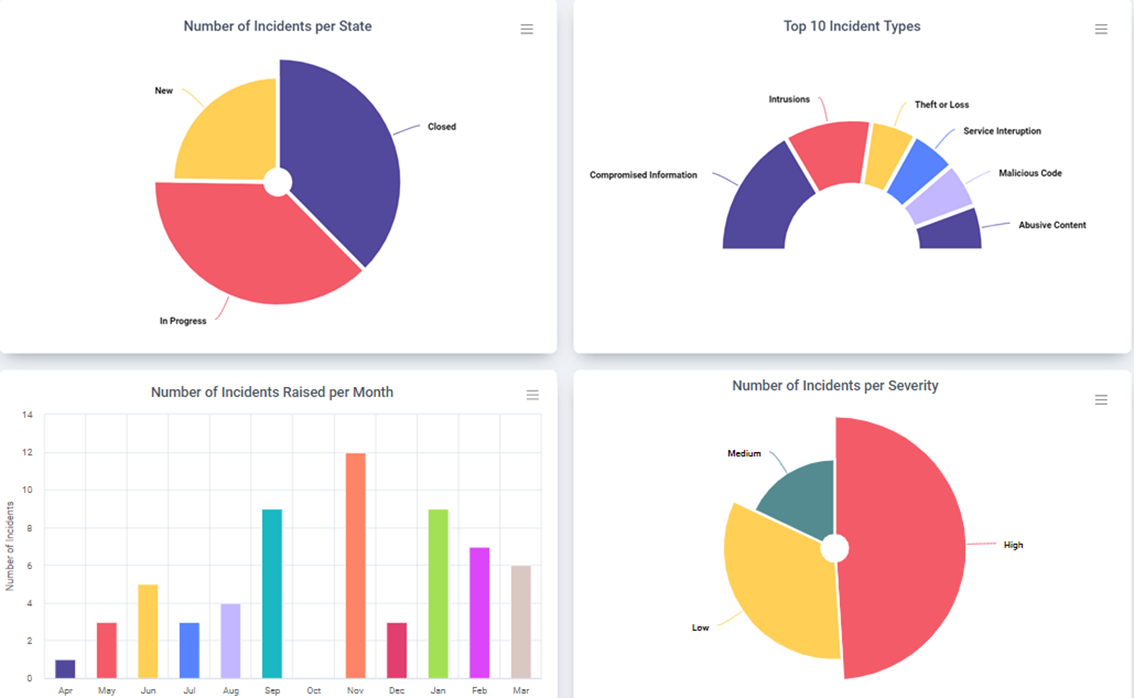 More information is displayed when you hover over the chart segments, showing the percentage and number of Incidents that are included within that segment.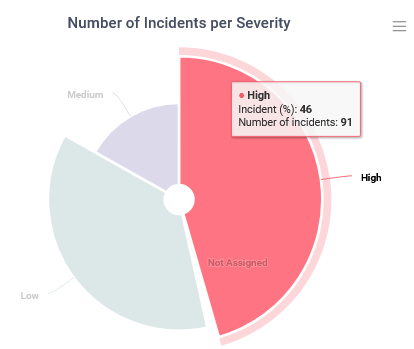 Clicking on the segments will drill down to a more detailed report that can be customised further via the Show/Hide Columns button and exported to Excel.

Please note: Exporting to Excel is not available for the 'Number of Reported Incidents per Month' drill-through; however, a similar report can be generated and saved by accessing Reporting>Incident>Incident Reporting.