5396469438353
Get instant support with our search!
Back to all articles
Why are there Two Incident Assessment Templates?
There are two Incident Assessment templates available which can be customised via the Incident Assessment Creator, (see below). 

1. Report Incident: This assessment allows for Incidents to be reported by end users via their homepage; by default, it includes one section with five questions to gather the initial information required to report an incident.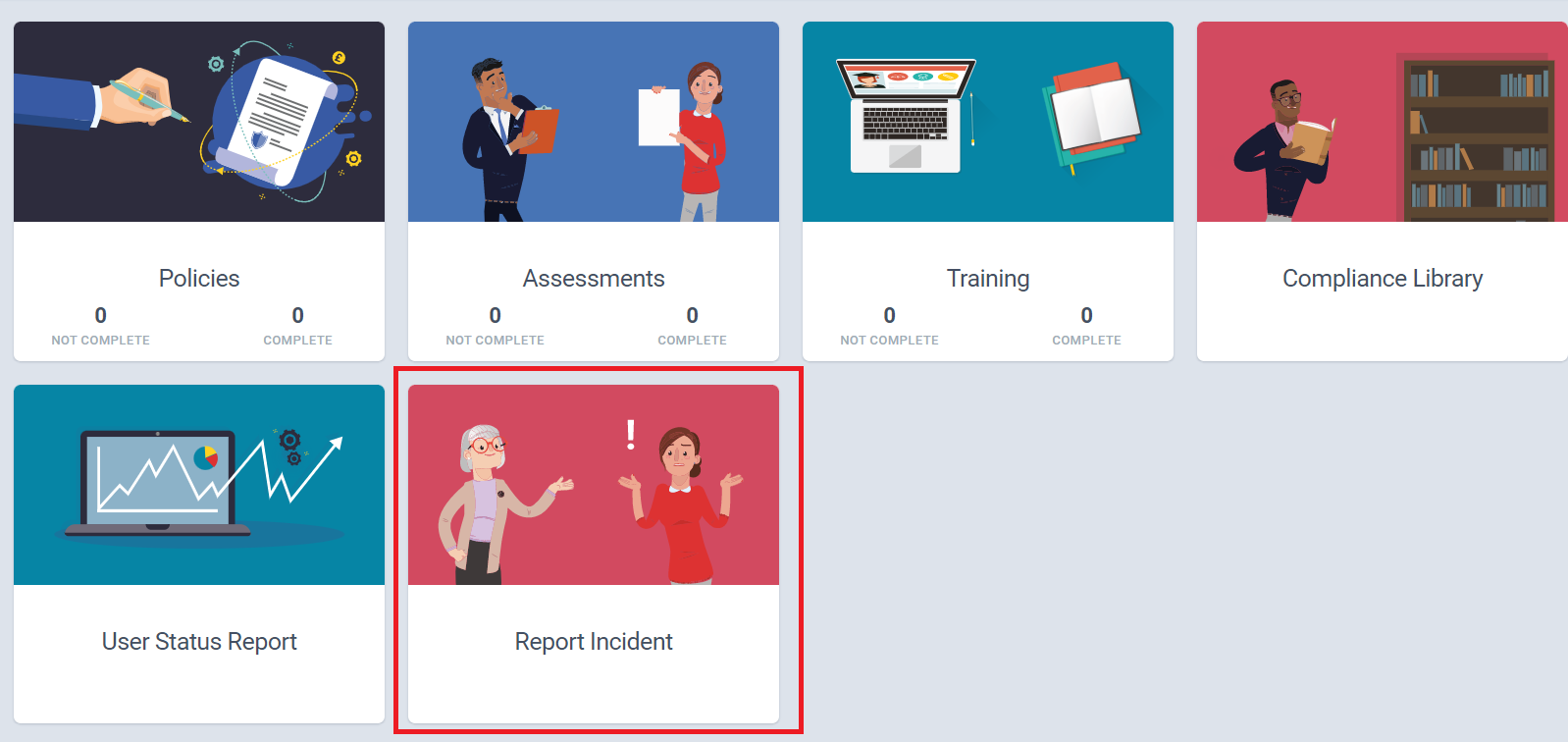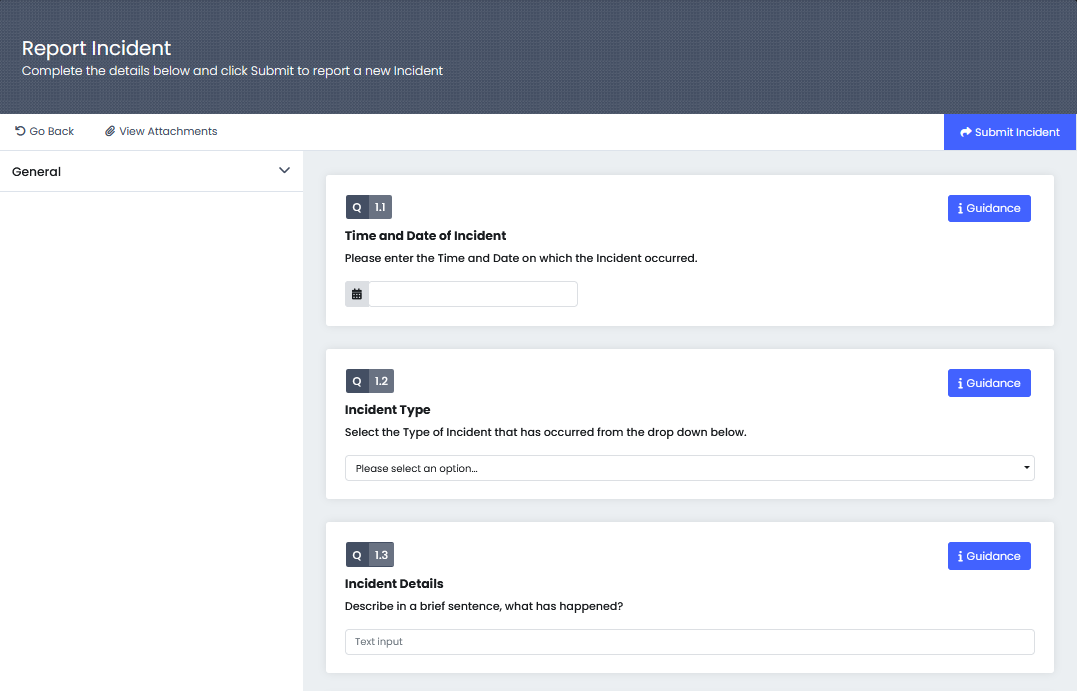 2. Reported Incident Assessment: This assessment allows for Incident Officers/Admins to manage the life cycle of the incident after it has been reported. The assessment will include the initial information provided by the end user in the General Section, but also includes an additional four more sections, i.e. Assessment, Containment, Notification & Review, which allows for the necessary information to be entered when managing and reviewing an incident. 
Existing incidents can be found within the Incidents>Reported Incidents from the Admin homepage, and then by clicking on the 'View' button beside each Incident.