5136928158609
Get instant support with our search!
Back to all articles
Marking a Course as 'Complete' on Behalf of the End User
The Mark Audit Completed feature can be used to help track when users complete Courses outside of the MyCompliance platform. This option can be utilised for both Fusion and SCORM courses that have been published within MyCompliance.
By using this option, you are providing confirmation that the selected user has completed the Course, in full, via an alternative method. This option can also be useful, for example, if a user is having technical difficulties when attempting to complete the course in full.
To use this feature, navigate to Reporting>Learning>Overview. 
Locate the Course you would like to update within the 'Total Course Completion' section.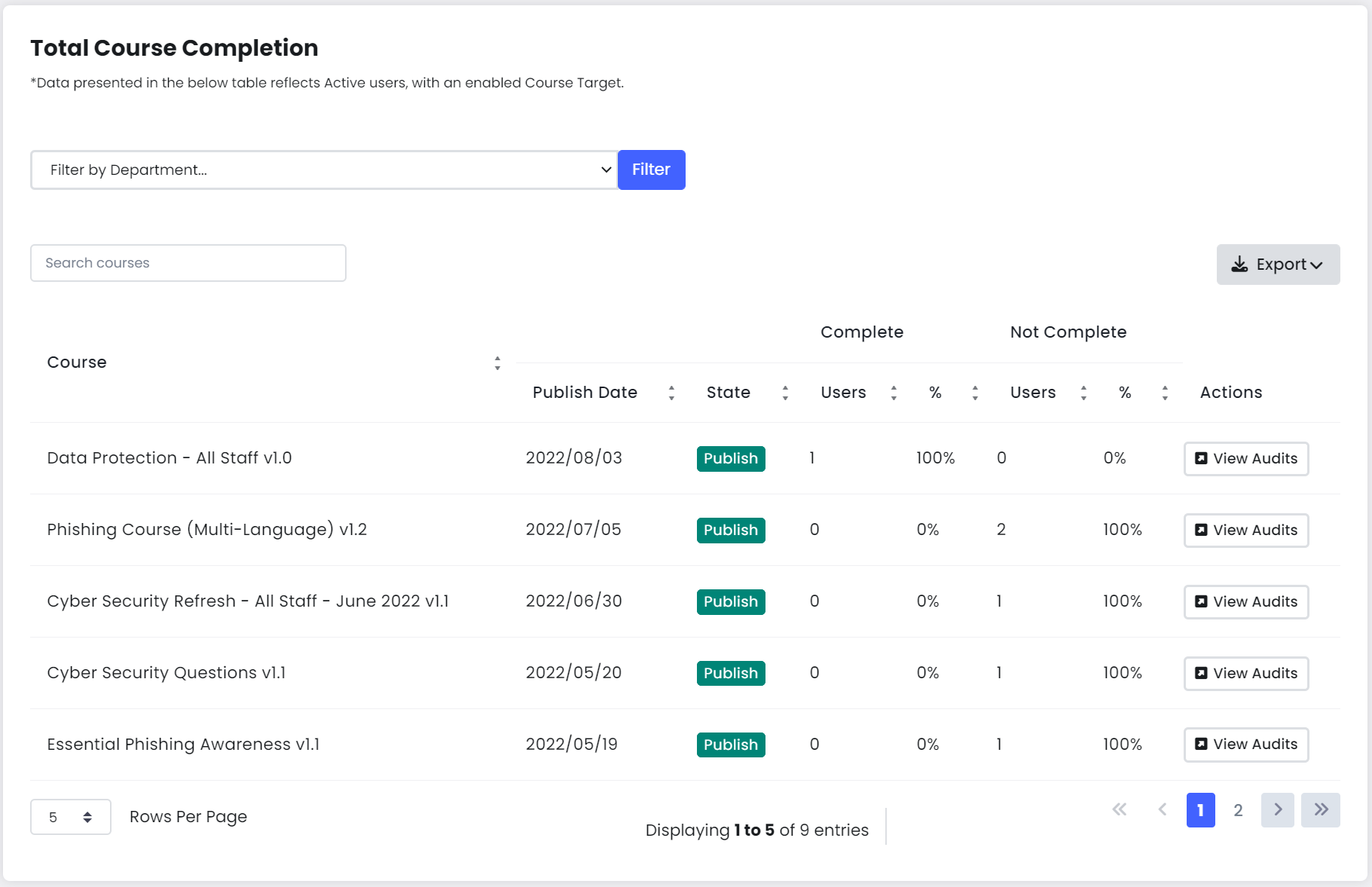 When you have located the relevant Course, click View Audits. 
Next, locate the required user, and scroll to the 'Actions' column.
For the required user, select the 'Mark Audit Completed' button to proceed.

A confirmation message will now appear to request confirmation that this action is required. Select Confirm to proceed.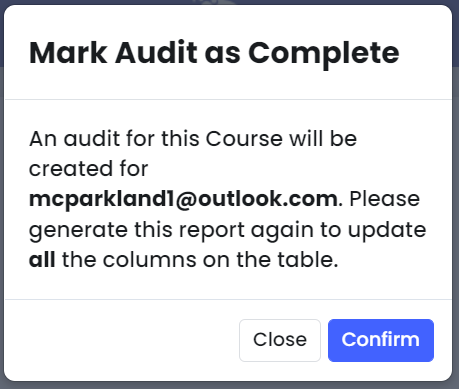 When completing this action for a Fusion course with multiple languages, the Administrator is required to select the language in which the user has completed the course. This is important if the user wants to revisit the course in the future, as the language selected by the Administrator will be the only language available to the user.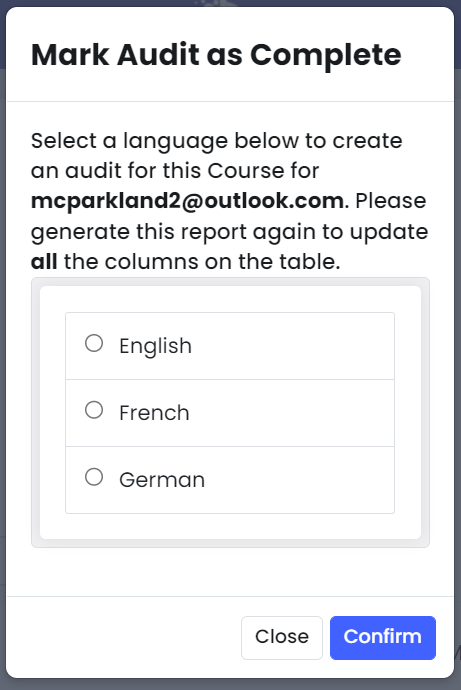 Once the 'Mark Audit Completed' option has been selected, a Completion Audit will be assigned to the user, and email reminders will be stopped.
The Completion Date will be updated to reflect the date you preformed this action on. Ensure to refresh the browser page to view the updates on the table.
Exceptions
Courses that cannot be marked as complete on behalf of the end user include:
 Media Courses
 Courses set to recur on an annual basis
 Courses set to recur that have been sent via MetaEngage
This action cannot be performed in bulk; an Administrator must locate each user on an individual basis and complete the action as required.