4492893754897
Get instant support with our search!
Back to all articles
How to Use Campaign Templates
First of all, identify which Campaign Template will best suit your requirements. 
If you are looking for a full 12-month Campaign that can be set up and targeted to all staff, then the 'Cyber Security Awareness' template will be best suited. As an example, we will use this template to outline the steps involved. 
Navigate to: Campaigns>Campaign Templates.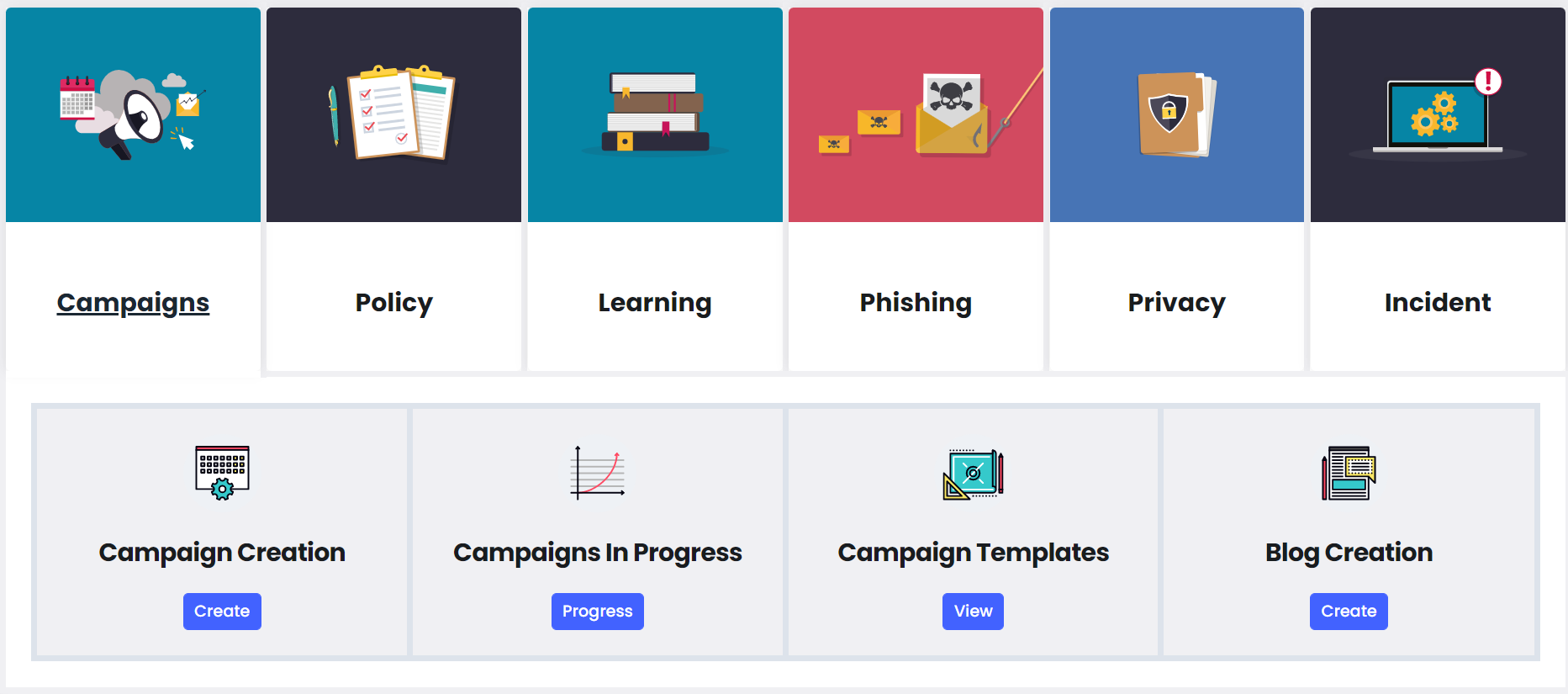 Once the 'Campaign Templates' page has opened, you can browse through the list, and select the 'Cyber Security Awareness' template.
Prior to using this template, you can preview all the Steps by selecting Preview Template from within the 'Campaign Template' table.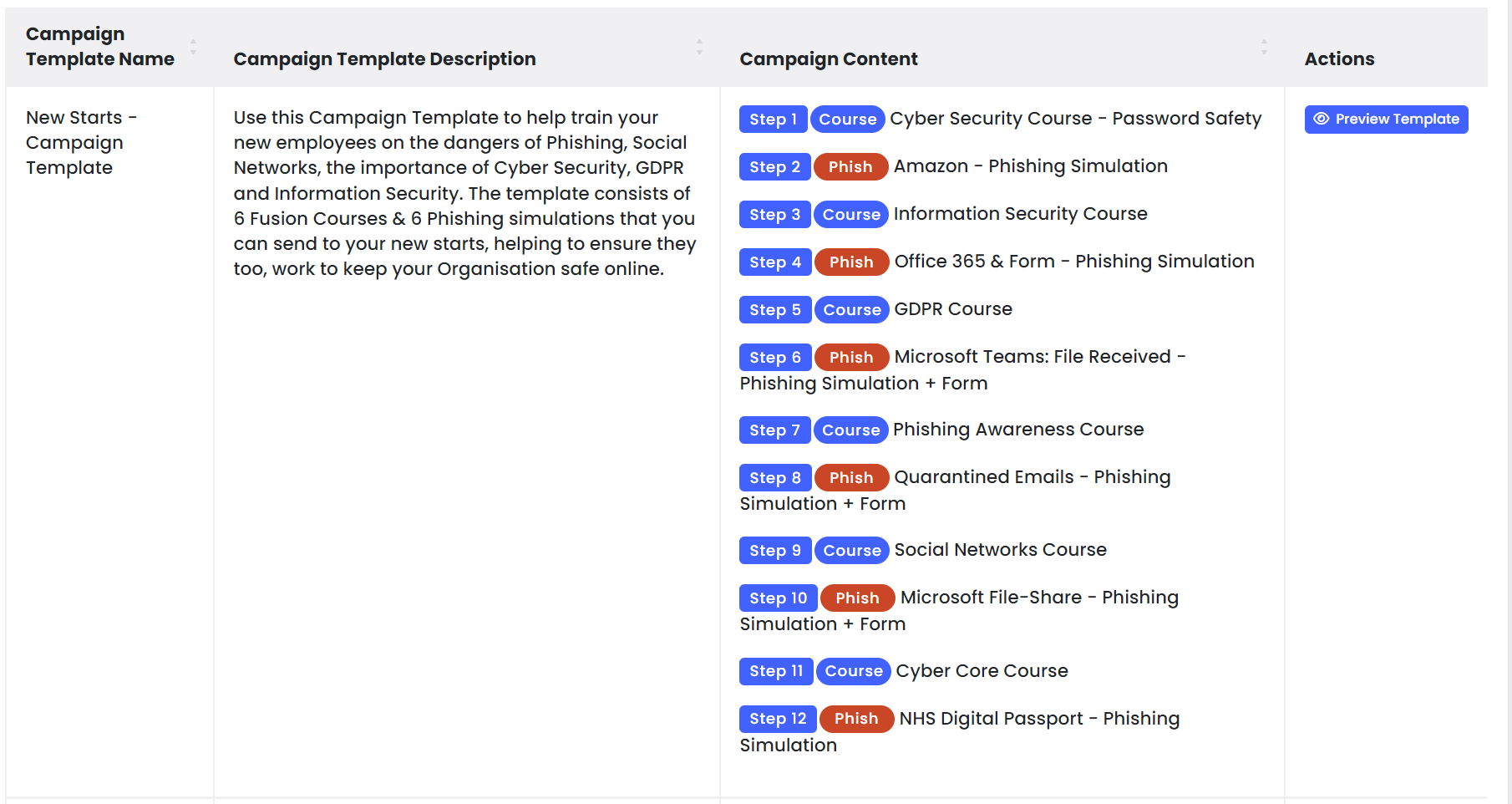 You can then Preview each individual Step, within the Flowbuilder view, by navigating to your chosen Step and selecting Preview Content.  (Note: Only Phish & Fusion courses can be previewed using this method).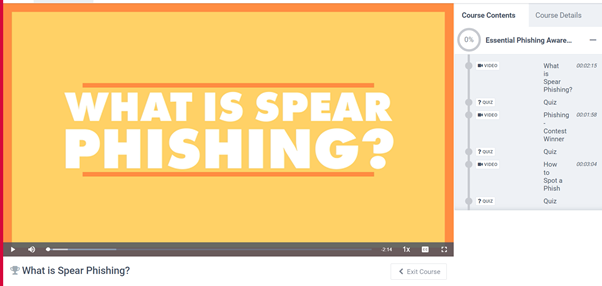 To utilise this template, select Use Template: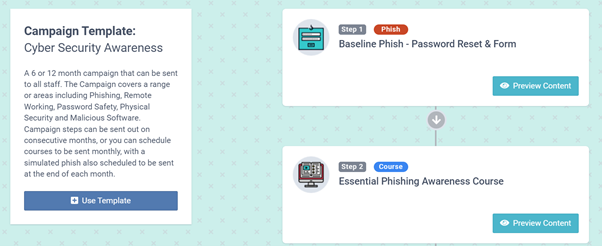 A pop-up window will appear where you can now edit the Name & Description of your Campaign: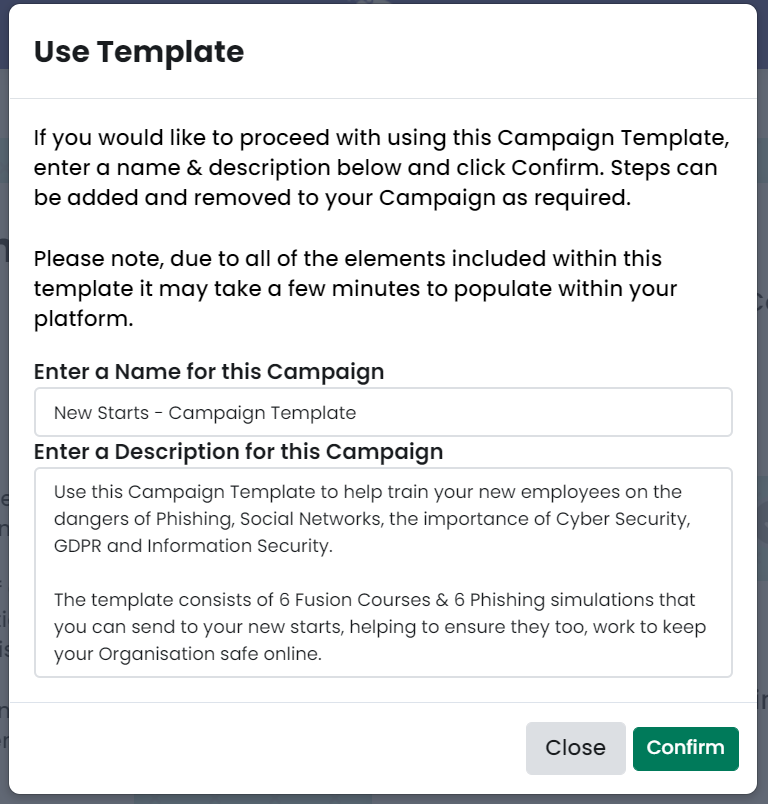 When the Name and Description have been updated, click Confirm to create your new Campaign from the selected template.
Once created, your Campaign is now available for scheduling. (Depending on the Step order, you may notice that the Steps have been flipped, from newest to oldest; however, once you assign your preferred dates, the Steps will automatically revert to the correct order.)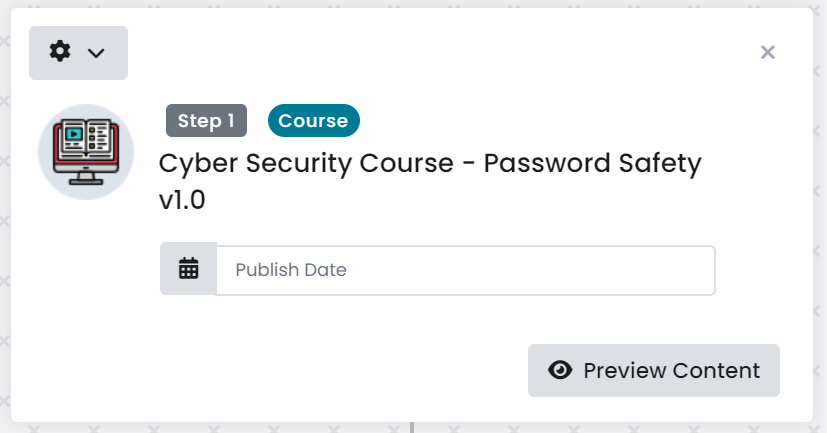 Add or remove any Steps that are required, and then assign a release date to each.
For Course steps, the default Email Notification for Courses is assigned; however, this can be edited as required.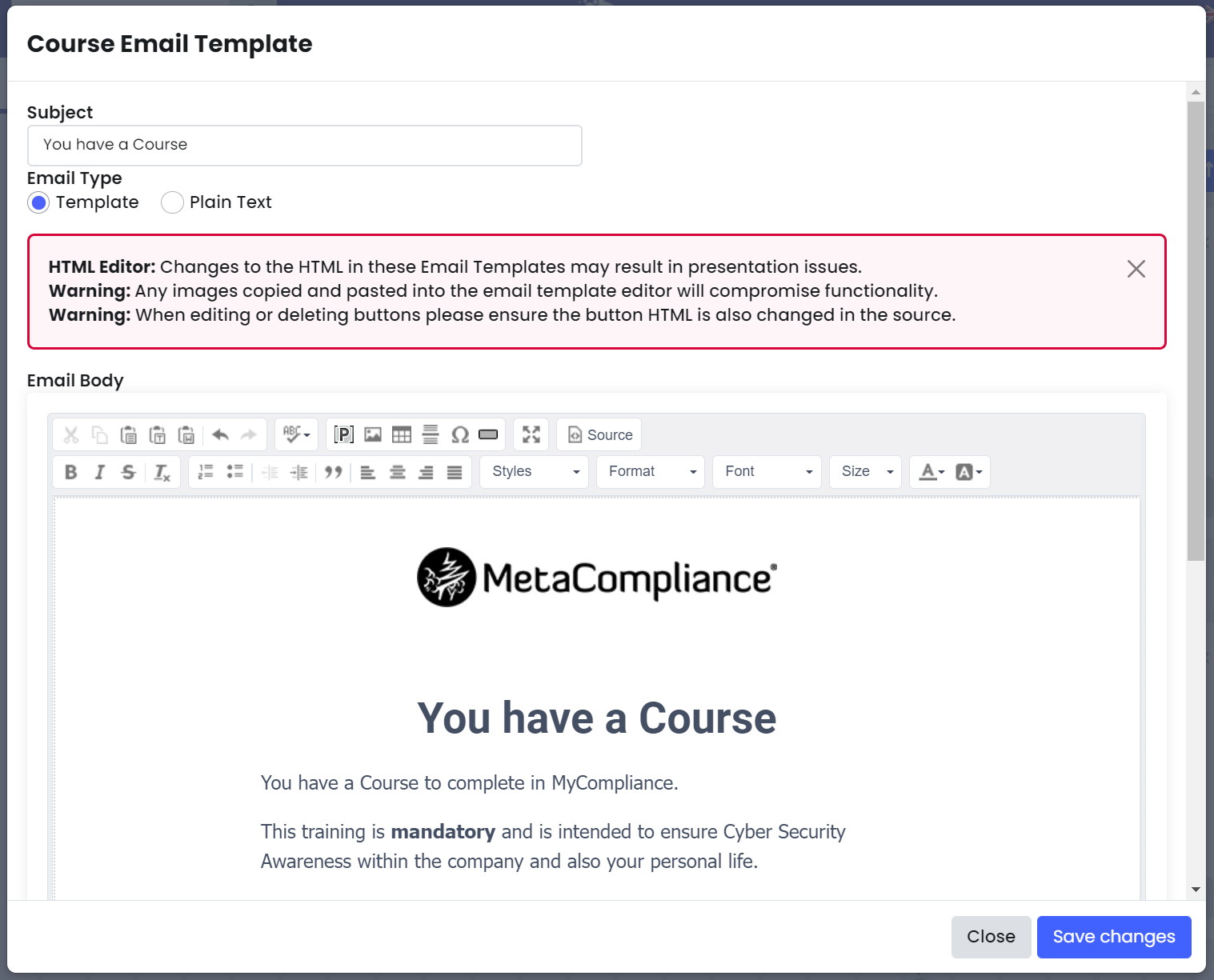 Once the relevant Campaign Steps have been updated, you can navigate to the 'Target' tab to select the required users.
To launch the Campaign, click Publish Changes.
At this point, the Campaign is now live, and the first Step will be sent on your specified date & time.