4417428670353
Get instant support with our search!
Back to all articles
What is the 'DSAR Summary'?
The DSAR Summary provides a high-level, read-only view of the responses that have been provided to DSAR fields (questions).
To access the DSAR Summary view, click Privacy>Data Subject Request>DSAR>Summary:

The DSAR Summary view will provide a read-only view of the responses provided within each DSAR record. The fields will be displayed per section, and you will be presented with any related attachment records at the bottom of the page. If there has been no response to a particular field, 'No Data' will be displayed.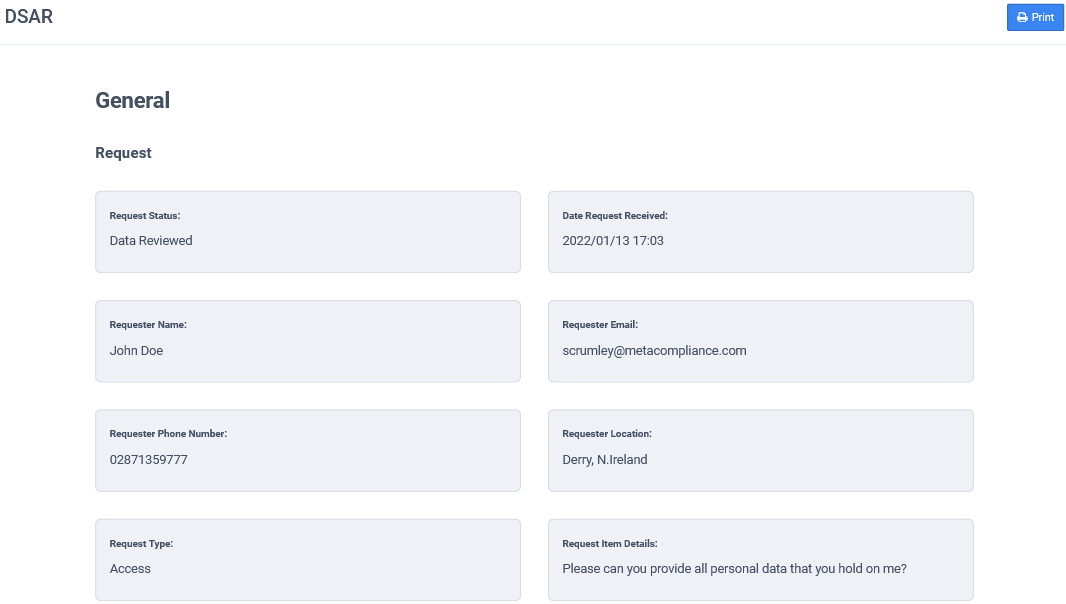 At the top right of the Summary page, you can Print (or save to PDF) by clicking the Print button.