4416273206289
Get instant support with our search!
Back to all articles
2022 - February Content Release
17 Part UK GDPR Series
To reflect the changes to the UK's Privacy requirements, our refreshed GDPR eLearning series includes 17 new titles. These include 11 engaging Nano videos and 6 interactive elements that will help you meet the UK GDPR compliance requirements.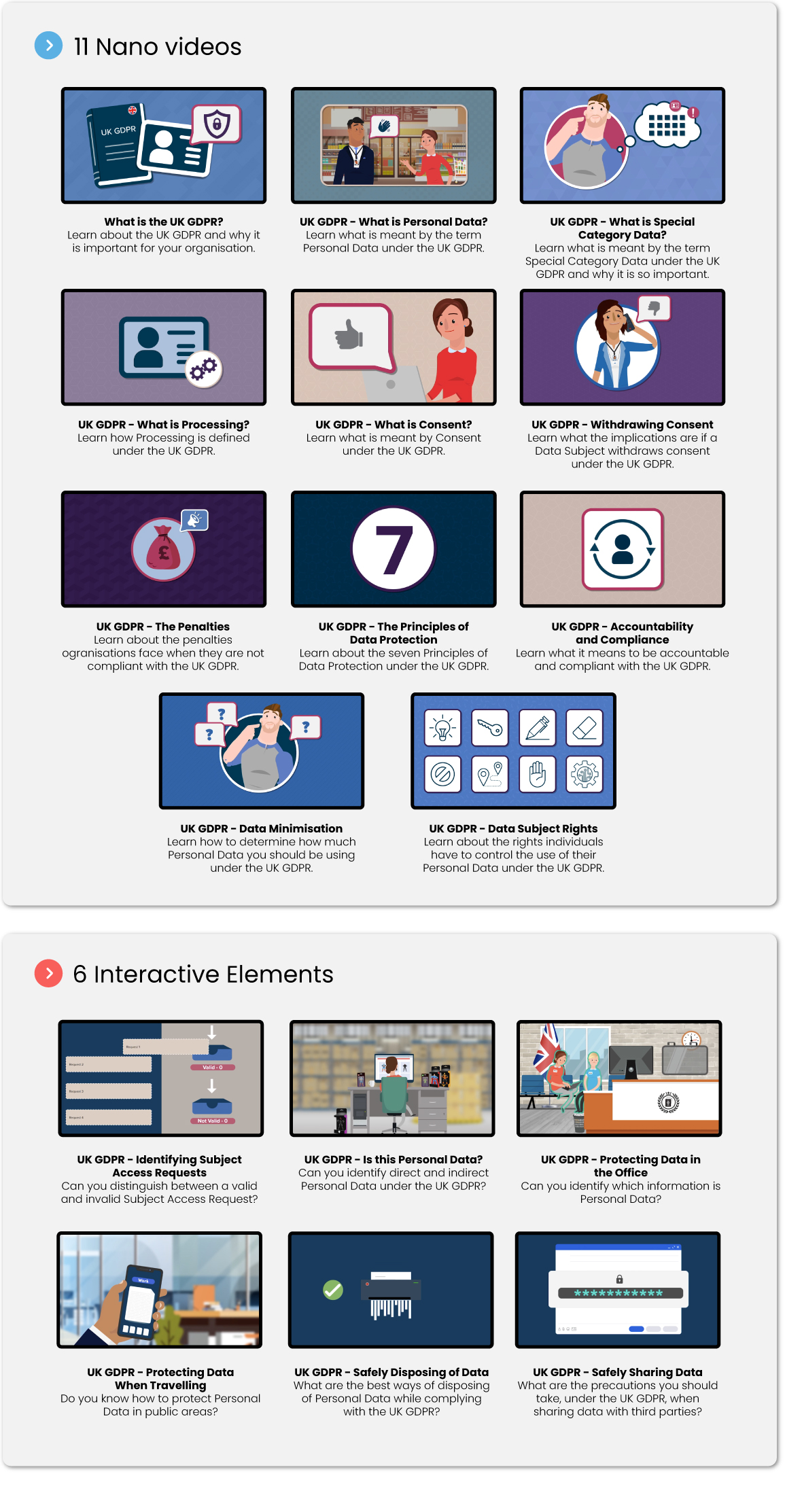 Saint Patrick's and Mother's Day phish