4416125852561
Get instant support with our search!
Back to all articles
Are Campaign Templates Available in All Languages?
Campaign Templates containing both Fusion courses & simulated Phishing emails have been created in English only. However, we have also created a course-only Campaign Template in the core languages.
All Campaign Templates cover a range of topics, from Cyber Security, Email Safety, Phishing Awareness, Malicious Software to Social Engineering and Remote Working.
Fusion Courses & Simulated Phishing Emails - English
New Starts
Cyber Security Awareness
C Level Cyber Security Training
Fusion Courses - English, English UK, Dutch, French, German & Spanish
Cyber & Information Security Awareness Campaign Template
To preview any of the Campaign Templates, navigate to Campaigns>Campaign Templates, and select Preview Template.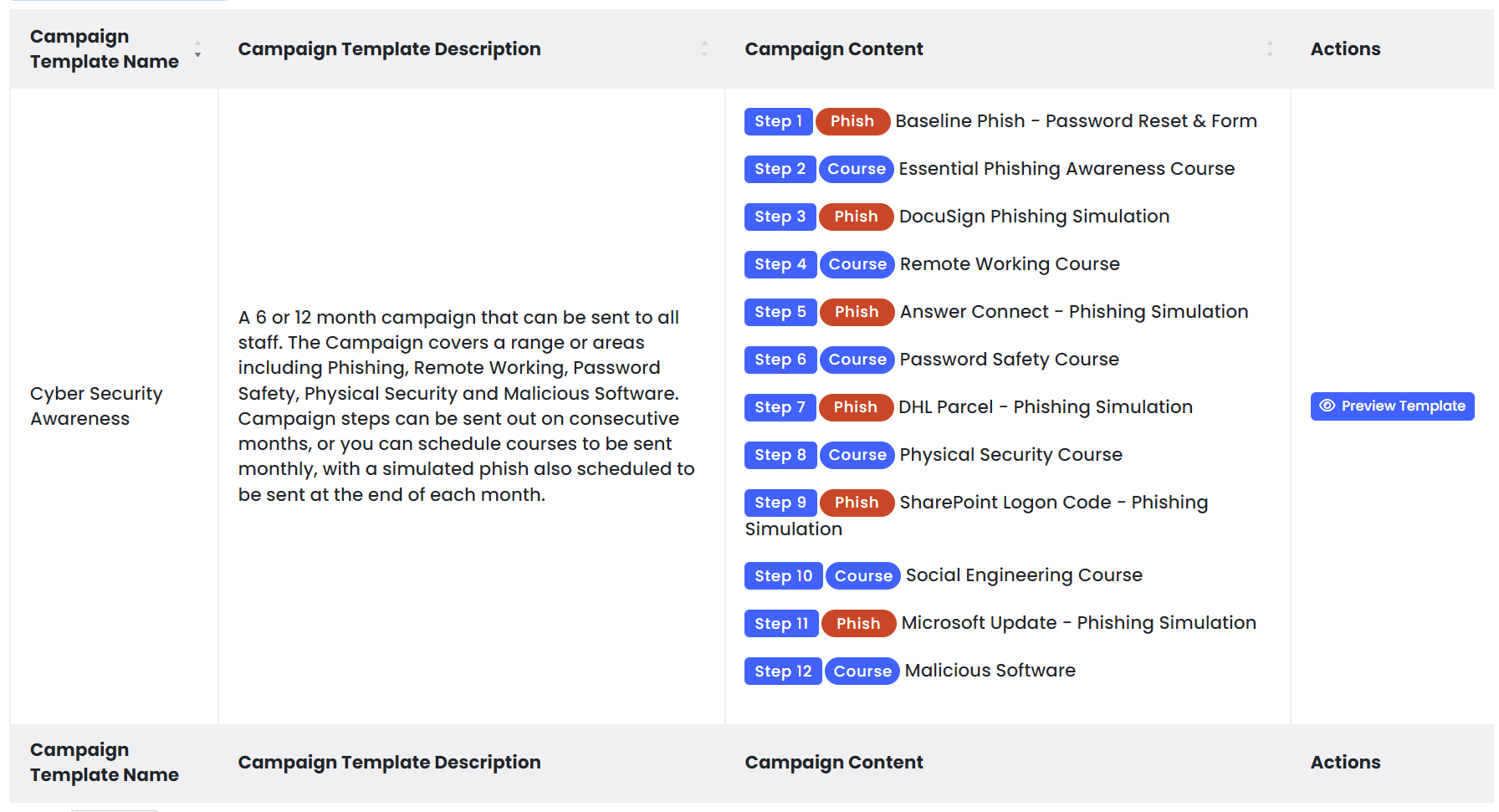 Fusion Courses & Simulated Phishing emails can be previewed from each individual Campaign step.

New Release - January 2023
We have recently launched our new Live Action Training Material - Cyber Police.
Season One includes a gripping storyline that brings cyber security messaging to life. By making cyber threats more relatable and real to people in their everyday lives, you can dramatically improve user retention of key cyber security best practices.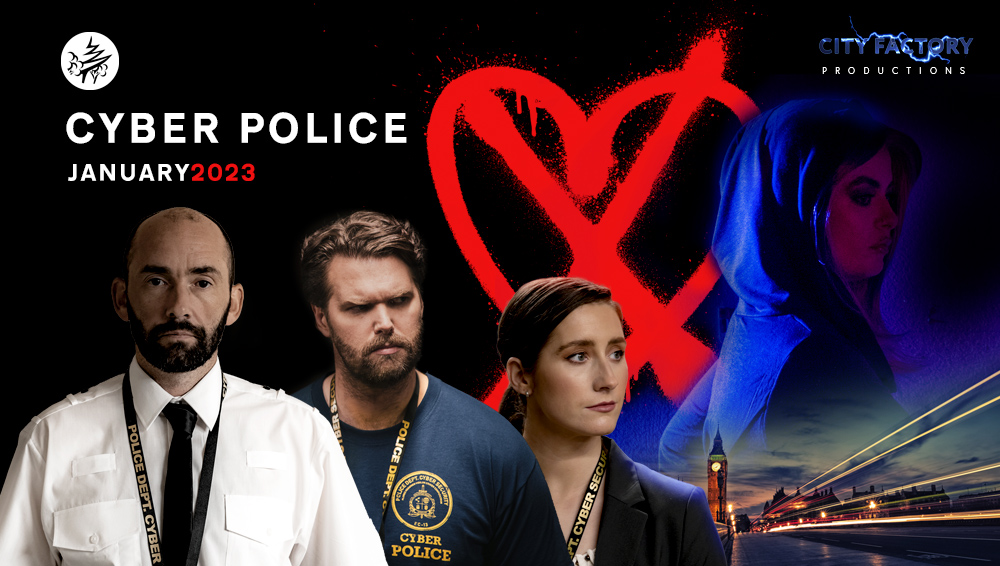 To assist with rolling this out to your staff, we have also created a brand-new Campaign Template with 3 language variations.
Cyber Police: Season One (English Only)
Cyber Police: Season One (Core Languages: English UK, English US, Dutch, French (EU), German, Spanish (EU); Core+ Languages: Czech, Danish, Finnish, Hungarian, Italian, Norwegian, Polish, Portuguese (EU), Romanian, Swedish)
Cyber Police: Season One (Core; Core+; Extended: Arabic, Bulgarian, Chinese (Simplified), Chinese (Traditional), Croatian, Estonian, French (Canadian), Hebrew, Hindi, Icelandic, Indonesian, Irish, Japanese, Korean, Latvian, Lithuanian, Malaysian, Portuguese (Br), Russian, Slovakian, Slovenian, Spanish (LATAM), Thai, Turkish, Ukrainian, Vietnamese, Welsh)
To avail of these new templates, please speak to your MetaCompliance Representative.