4413878296209
Get instant support with our search!
Back to all articles
Why Can I Not View PDF Files Within the MyCompliance Teams App?
When viewing Policies within the MyCompliance Teams App, users will receive the below message if the Policy is a PDF Document. 
To view the Policy, just select the 'click here' link.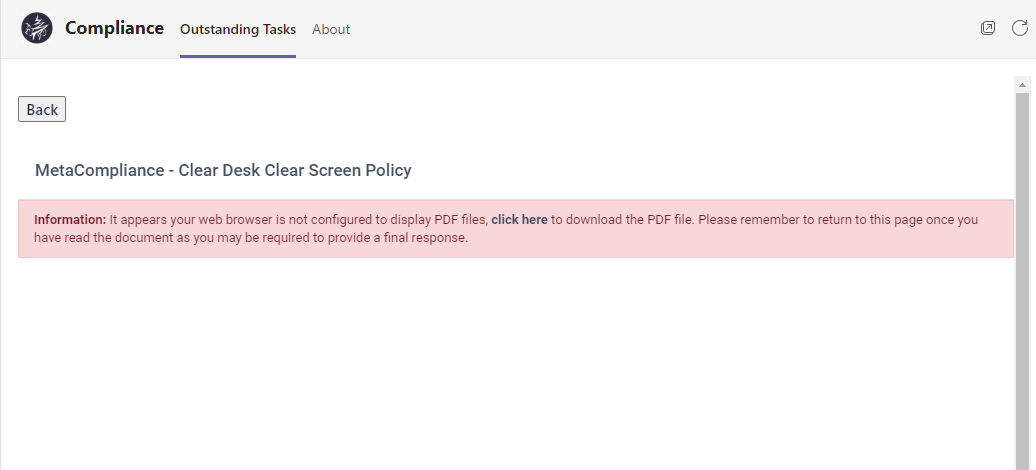 Once you have selected this option, the PDF document will open within your PDF Reader. You can now review the Policy, in full, via the PDF Reader. 
When the Policy review has been completed, and you are ready to submit your response, you can return to the MyCompliance Teams App and select the required option. In the example below, the 'I Agree' button has been added to the Policy.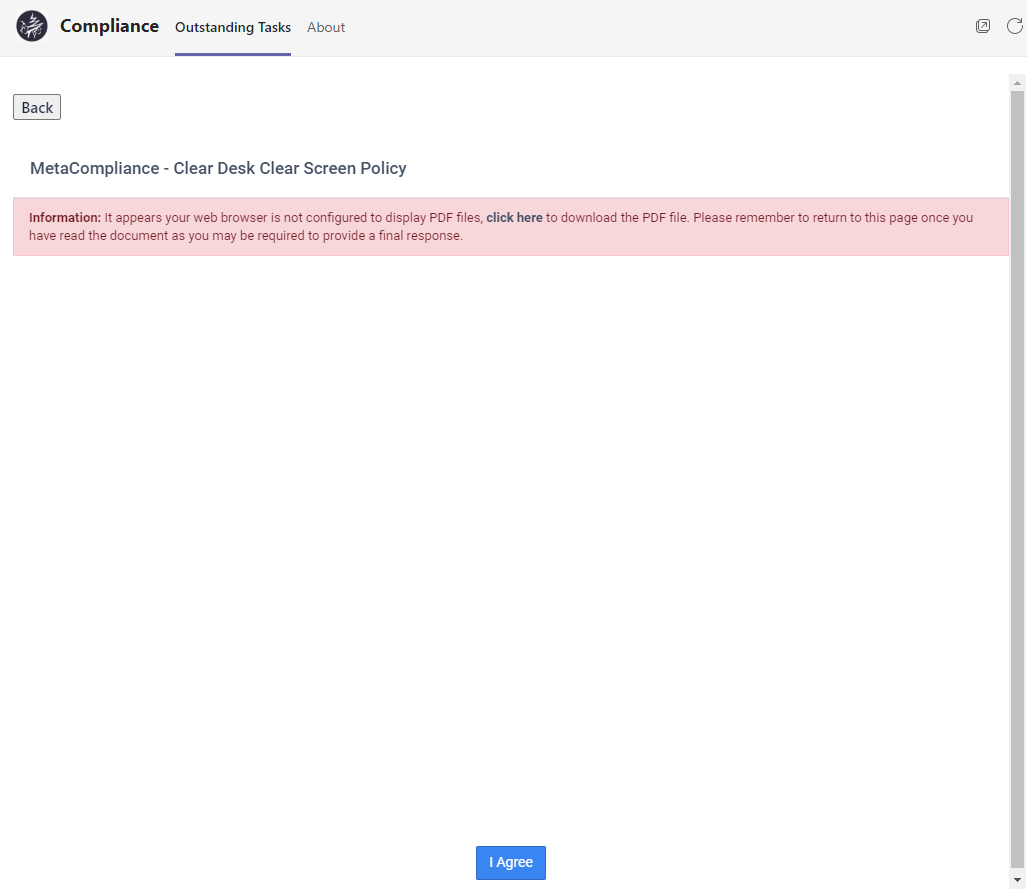 Once you have selected a response option, the Policy will be completed. You can select Back to return to your list of assigned Policies. If required, you can review this Policy again, at any time, by logging onto the MyCompliance platform.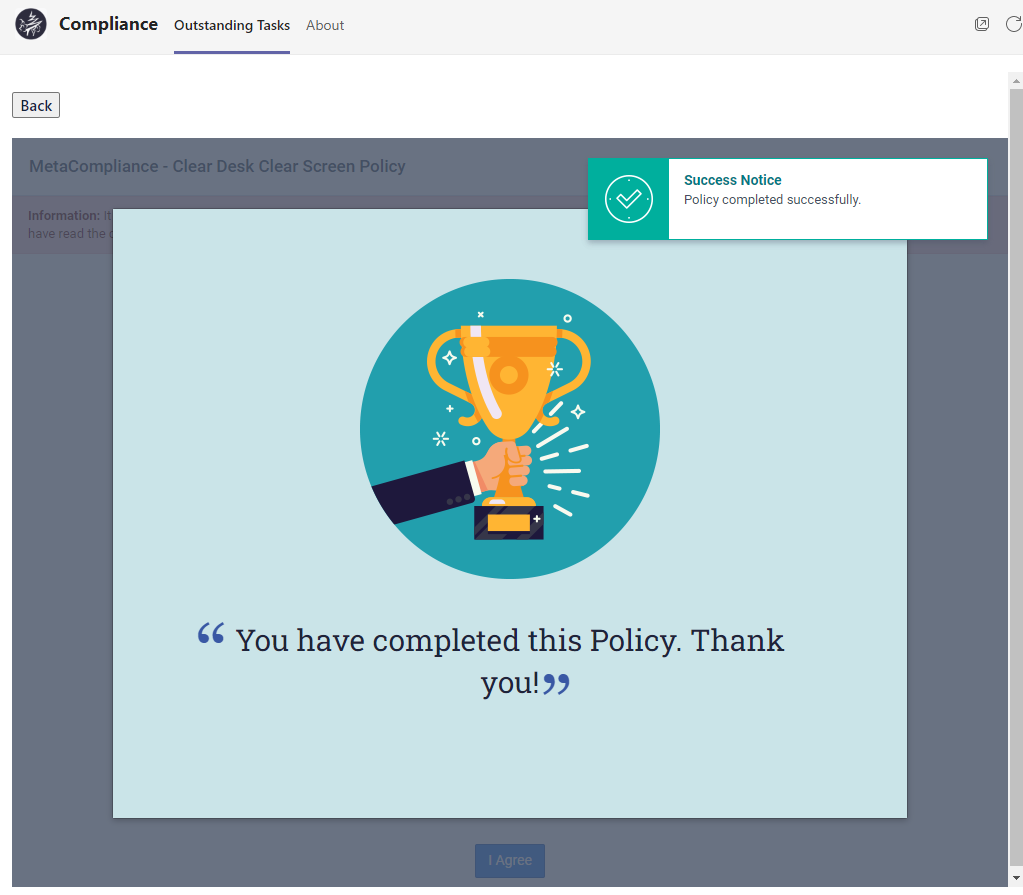 As an alternative, you can use the 'Custom Text' option when creating your policy. By using this option, the Policy information will be visible within the MyCompliance Teams App.