4411166552849
Get instant support with our search!
Back to all articles
2021 - November Content Release
New Phish Templates
This month we've created 4 new festive phish that you may wish to use. With Christmas just around the corner, big prize giveaways or an office party can be very hard to resist. Cybercriminals know this and use it to trick people into clicking malicious links or giving away sensitive information.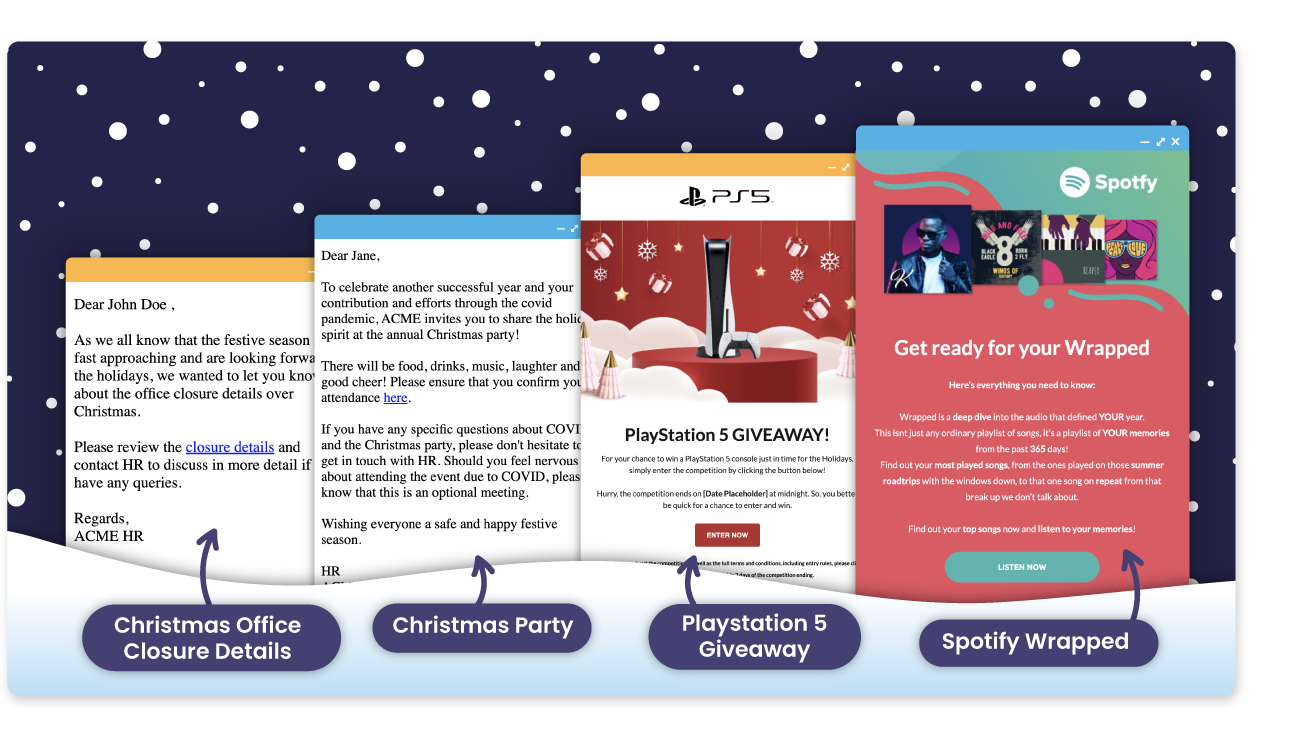 Our Existing Christmas Templates
In addition to our new festive phish templates, below is a list of already existing templates that you can also use during the holiday season: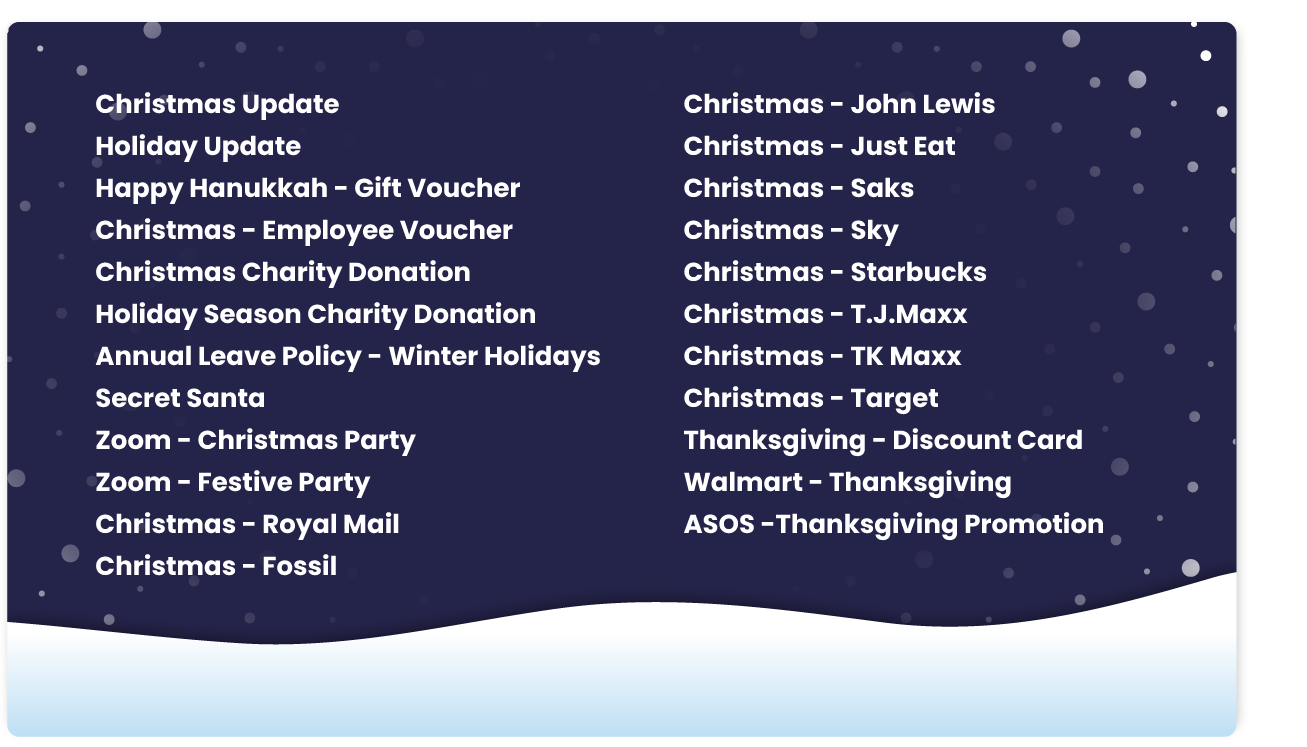 New Nano title! How Cybercriminals Use the Information You Share Online
We all share a lot of information online, but with every picture posted, and status updated, we reveal details about our work and private life. Once cybercriminals gather this data, their next step is to launch a targeted attack.  
This new Nano title helps to educate users on how to keep themselves and their organisation safe online. Below, you'll find our trailer, with the full Nano video currently available on the MyCompliance Platform in 16 languages, including French, German and Spanish.
A Ransomware Tale
Our Christmas Nano is A Ransomware Tale.
Ransomware attacks can cripple any organisation, even Santa's workshop! Keep your organisation safe from cyber threats this holiday season by educating employees about the dangers of ransomware and how to avoid it. Don't allow hackers to spoil the most wonderful time of the year!