4409801236113
Get instant support with our search!
Back to all articles
2021 - October Content Release
Translations

In this release, we focused on translations for our customers across Europe, Asia and South America. The release comprised of 22 languages,  and contains our popular 'CSeries - Executive Training' and the successful 'OWASP - Secure Coding' series.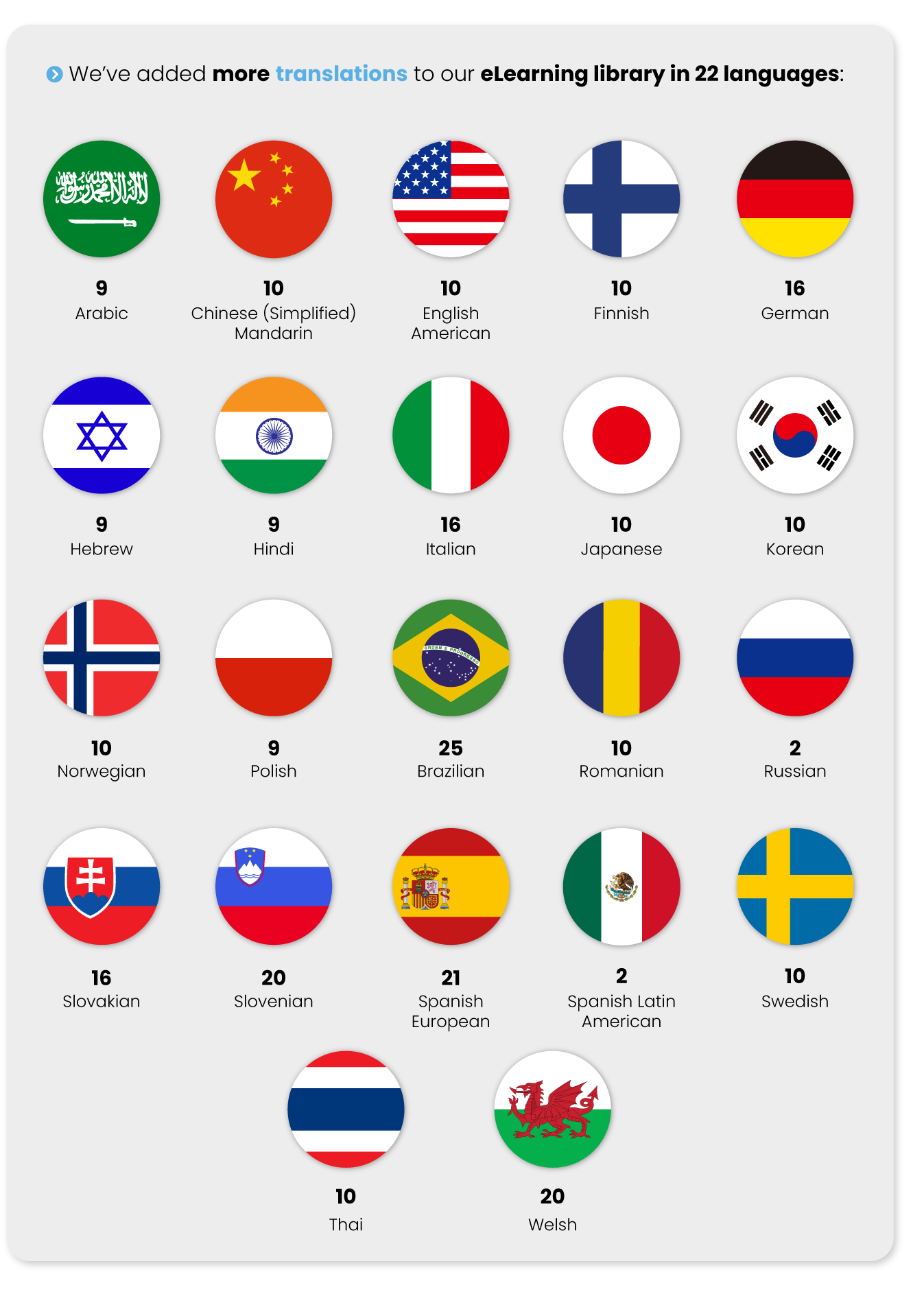 As Nelson Mandela said, "If you talk to a man in a language he understands, that goes to his head.  If you talk to him in his language, that goes to his heart."  
We love our ever-growing customer base around the world, and always keep this message close to our own hearts. 
So, help your people take cyber security to their hearts with our engaging content  in anything from Arabic to Welsh - and loads of others in between!  We've got your back! 
MetaPhish
New postal services and banking phish: