The Assessment Creator allows customers to either copy an existing template or to create a blank assessment from scratch.
To create a blank assessment from scratch, click on Settings>Privacy>Assessment Creator>Create New:

Add the Template Name and Description, and select if the template is either a Master Record or Non-Master Record assessment. (If 'Master Record', you need to select the Master Register - see related article for more detail - then choose Blank Template from the list.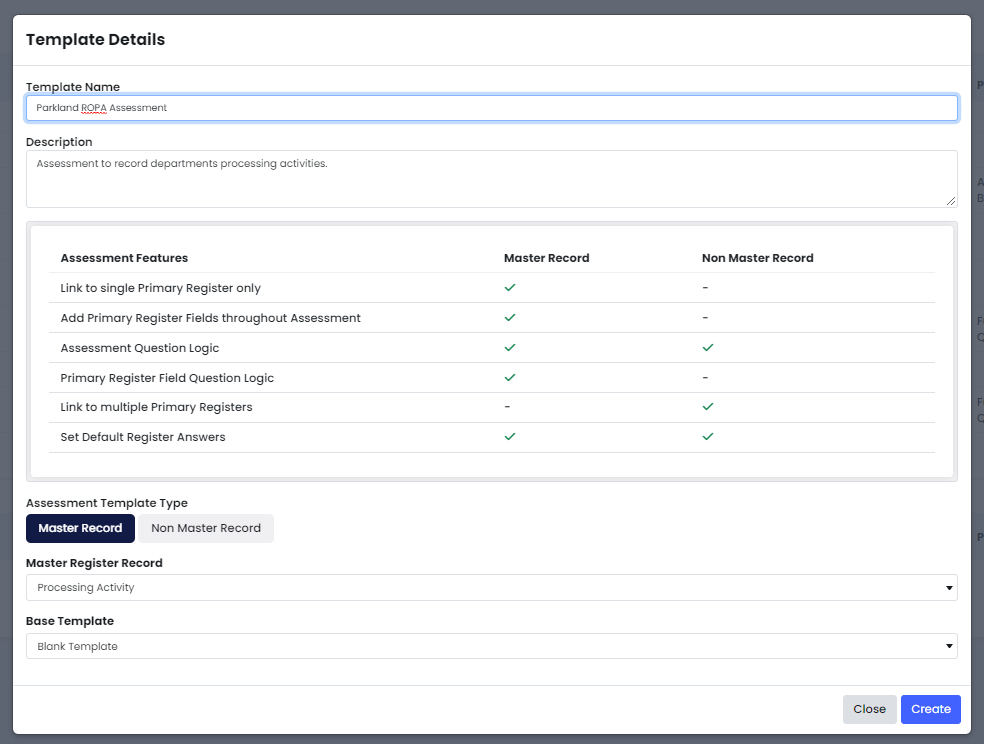 Click the Create button, and you will then be navigated to the editing screen which will allow you to start customising the assessment. (There will always be one mandatory question 1.1 within blank templates.)

Related Articles:
What's the Difference Between Master Record and Non-Master Record Privacy Assessments?