4408272379025
Get instant support with our search!
Back to all articles
How Do I Copy and Edit an Existing Privacy Assessment Template?
Copying existing assessment templates allows customers to fully customise Privacy Assessments.
Customers have the ability to copy existing system templates, i.e. templates that come 'out of the box' with MetaPrivacy, or to copy non-system templates, i.e. those that customers have already copied and edited or created from scratch.
To copy an existing template, click on Settings>Privacy>Assessment Creator>Create New:

Add the Template Name and Description, and select if the template is a Master Record or Non-Master Record assessment; then choose your master register (if Master Record is selected) would like to template you would like to copy from the list: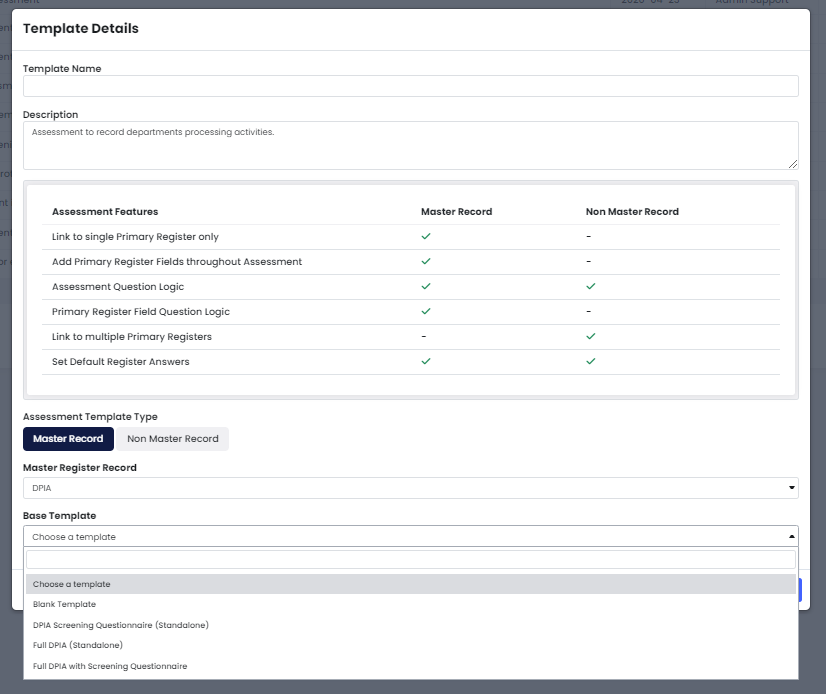 Click the Create button, and you will then be navigated to the editing screen which will allow you to start customising the assessment: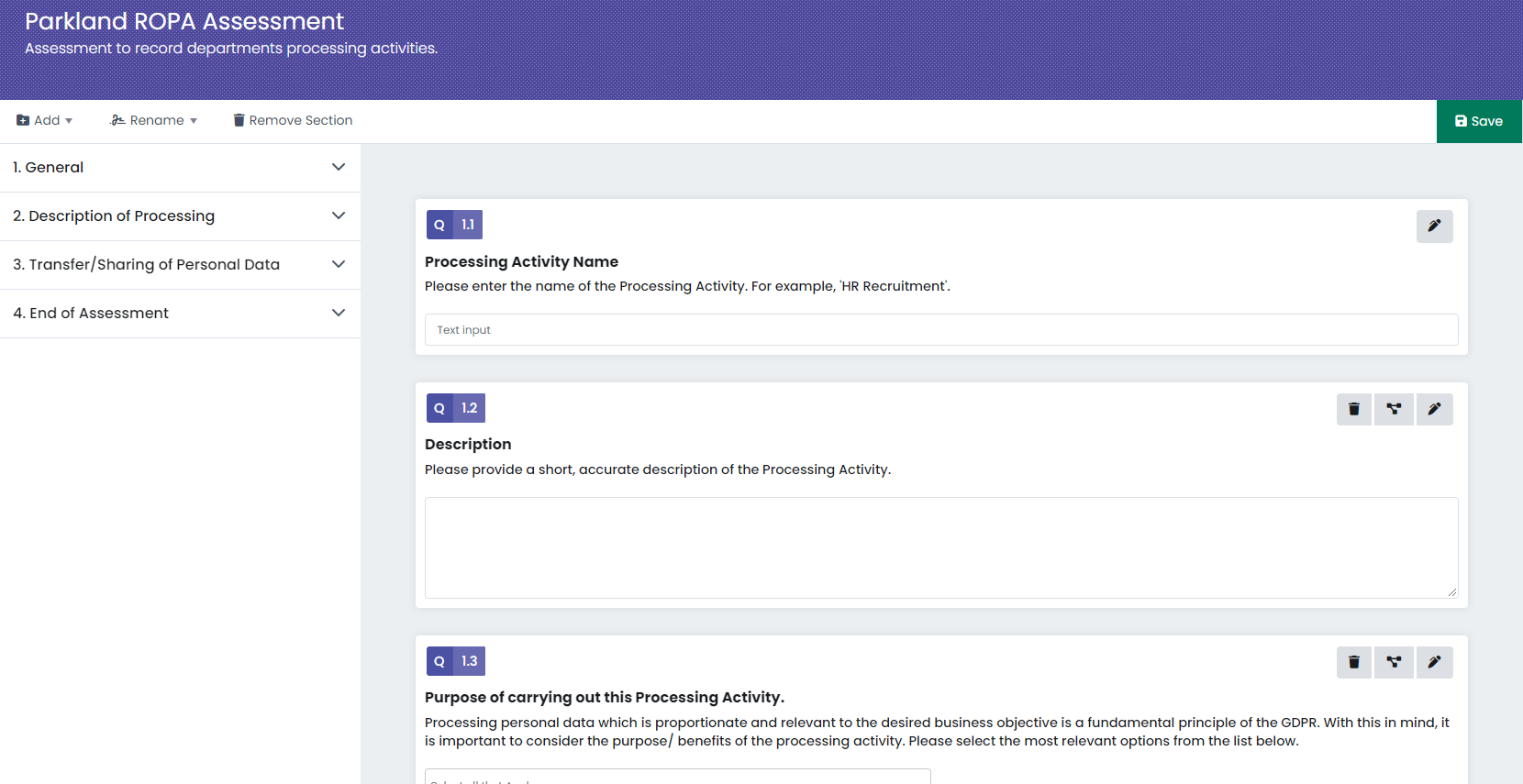 Related Articles: