4408116131729
Get instant support with our search!
Back to all articles
How Do I Send Campaign Content to End Users?
To send content to a user, you must first create that piece of content, whether it be a Policy, Survey, Phish, Course or Blog.
When the content has been created, you must select it from the 'Choose by Type' drop-down, and then select the specific piece of content that you created.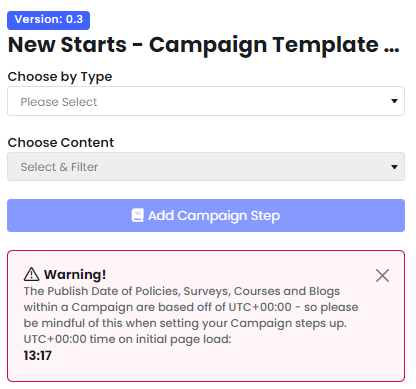 When you add your step into the Campaign, you must allocate a date/time for the piece of content to go live: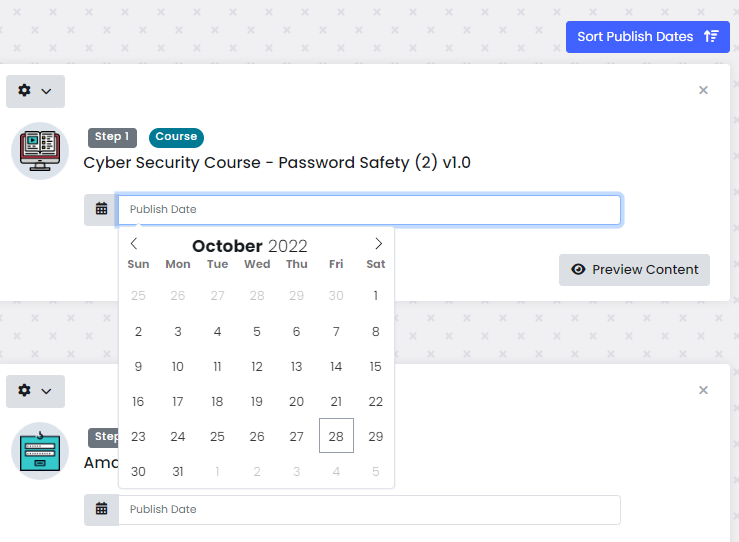 When you are ready to publish steps out to your end users:
You must click into the Targeting tab and select the users from the Target search bar; you may have department groups created, so you can target specific groups or select all staff.
Finally, you then click Publish Changes in the top right-hand corner of the screen, and the content will be delivered at the date/time you have allocated.