4407551737489
Get instant support with our search!
Back to all articles
2. Rulebase - How to Create an Action
To create an Action, click the green Add Action button.
You will now be able to select an Action (either 'Create' or 'Send'), then an Object. If you select 'Create' as your Action, the objects available to select from are 'Register - Risk' and 'Register - Task'.

Selecting either 'Risk' or 'Task' as the Object will open up an edit button to customise the Record - should it be triggered by the Rule.
Several Actions can be set for one Rule. To add another Action, click the green Add Action button again.
If 'Send' is selected as the Action, 'Email' will be available within the Object drop-down for selection. You will be asked for an 'Email subject' and 'Email Recipient'. Please note: Only one email address per Action. If multiple email addresses are required, please add more Actions).
Next, within the email body, enter the relevant text you want to send to the email recipient.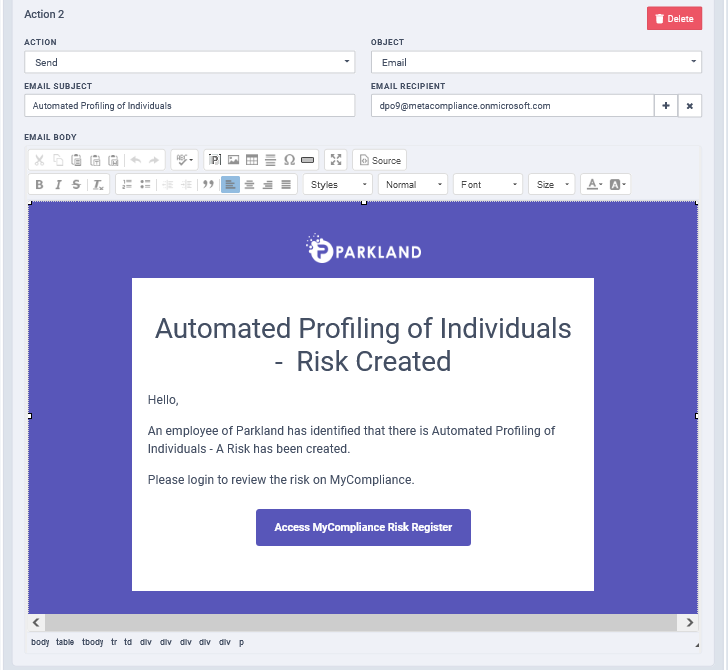 Before leaving the web page, remember to save you rule by clicking the

green

Save button at the top, right banner.