4407477035793
Get instant support with our search!
Back to all articles
Can I Upload and Send Out My Own Blog Content?
Yes, customers can upload and deploy their own blogs via the system.
Customer Blogs can be uploaded via Campaigns>Blog Creation. 
Complete each of the requested details:

Once the blog has been created, it can then be deployed to users via a Campaign by following these steps.
Create a New Campaign or add the blog to an existing campaign.
Select Blogs from the drop-down: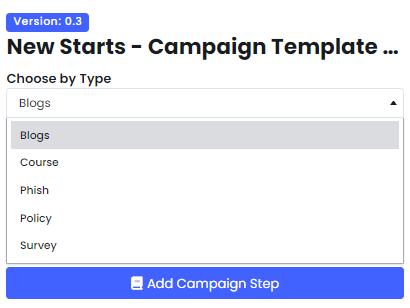 Choose a Blog Category, and the blog you would like to send to your users: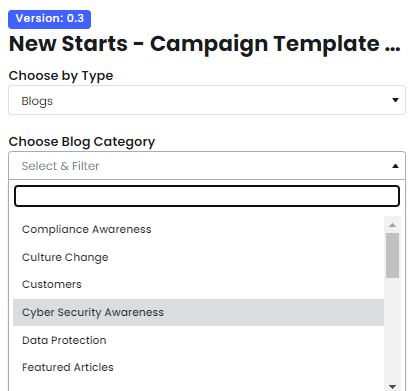 Select Add Campaign Step.
Choose the Publish Date & Time you would like the blog to be released: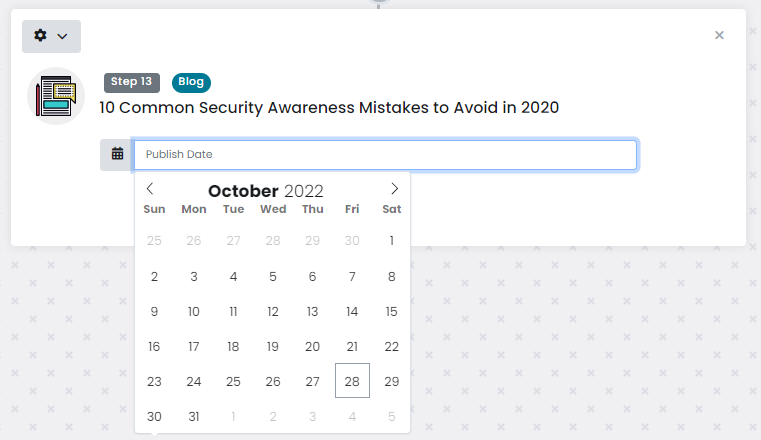 Choose the targeted users who will receive the blog.
Select Publish Changes if it is an existing campaign; or Publish Campaign if it is a new campaign.