4407342419217
Get instant support with our search!
Back to all articles
Can I Create Blogs?
Yes. To create a Blog Post, navigate to Admin View, click on Campaigns on the Admin Home screen or left Navigation menu, then click on Blog Creation: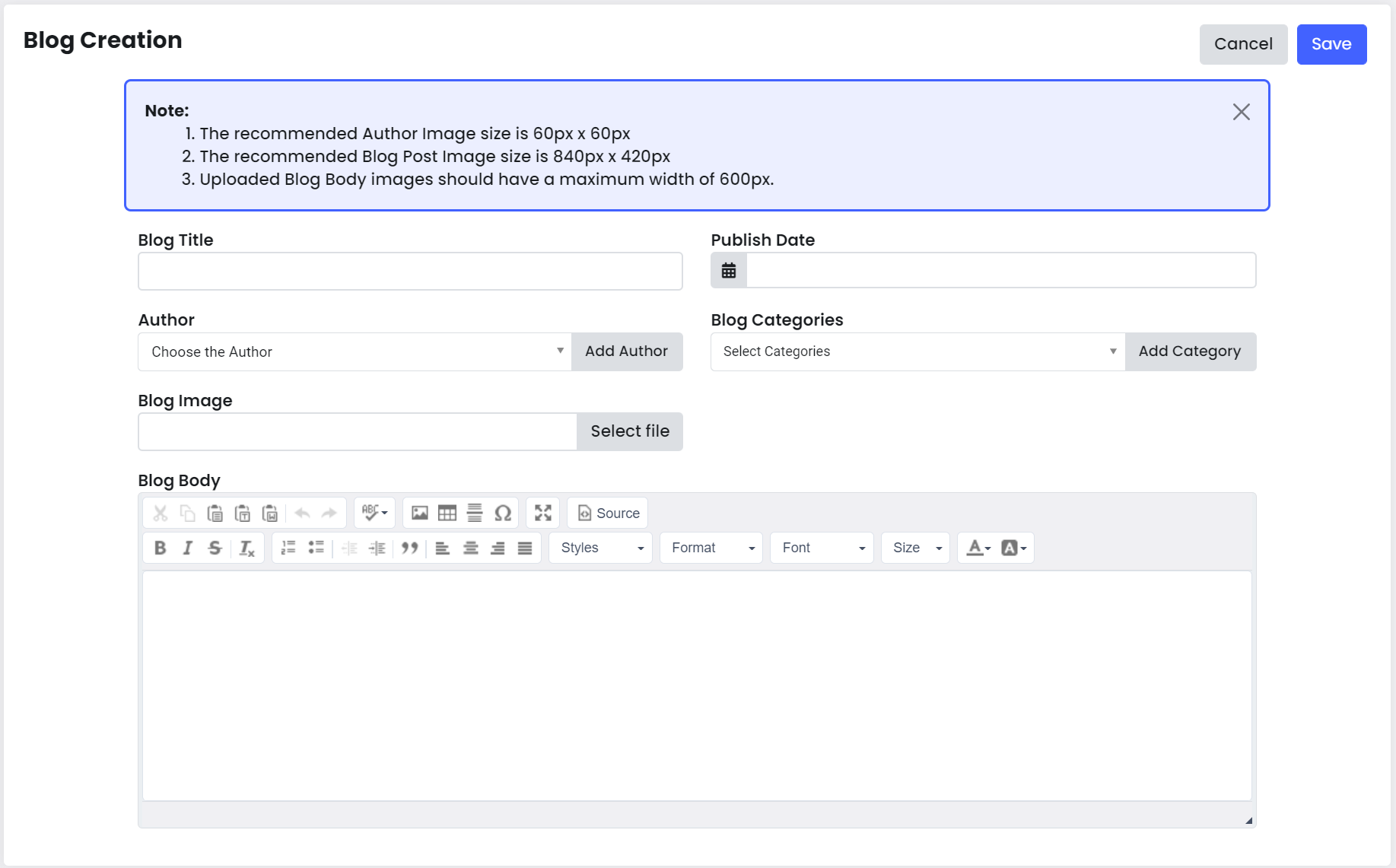 Follow the below steps to save your blog.
Enter a Blog Title and Publish Date.
Choose/Add an Author; then choose/add a Blog Category.
Upload the Blog Image.
Use the custom text editor to create the Blog Body.
Click Save.
Blogs can be edited or deleted if required within this view and can be shown within the 'Blog' section on the end user's Navigation menu.
To send this blog to Users, navigate to the Campaigns tool, and add the blog as a step within a Campaign that you have created.