4407299579153
Get instant support with our search!
Back to all articles
How Can I Edit My Email Templates?
You can edit your email templates by navigating to: Settings>Notifications>Email Templates.
This will allow you to choose which template you would like to edit from the drop-down, and from here, you can make further changes to each email template.
Remember to select the Save button at the bottom right-hand side to ensure your changes have been updated.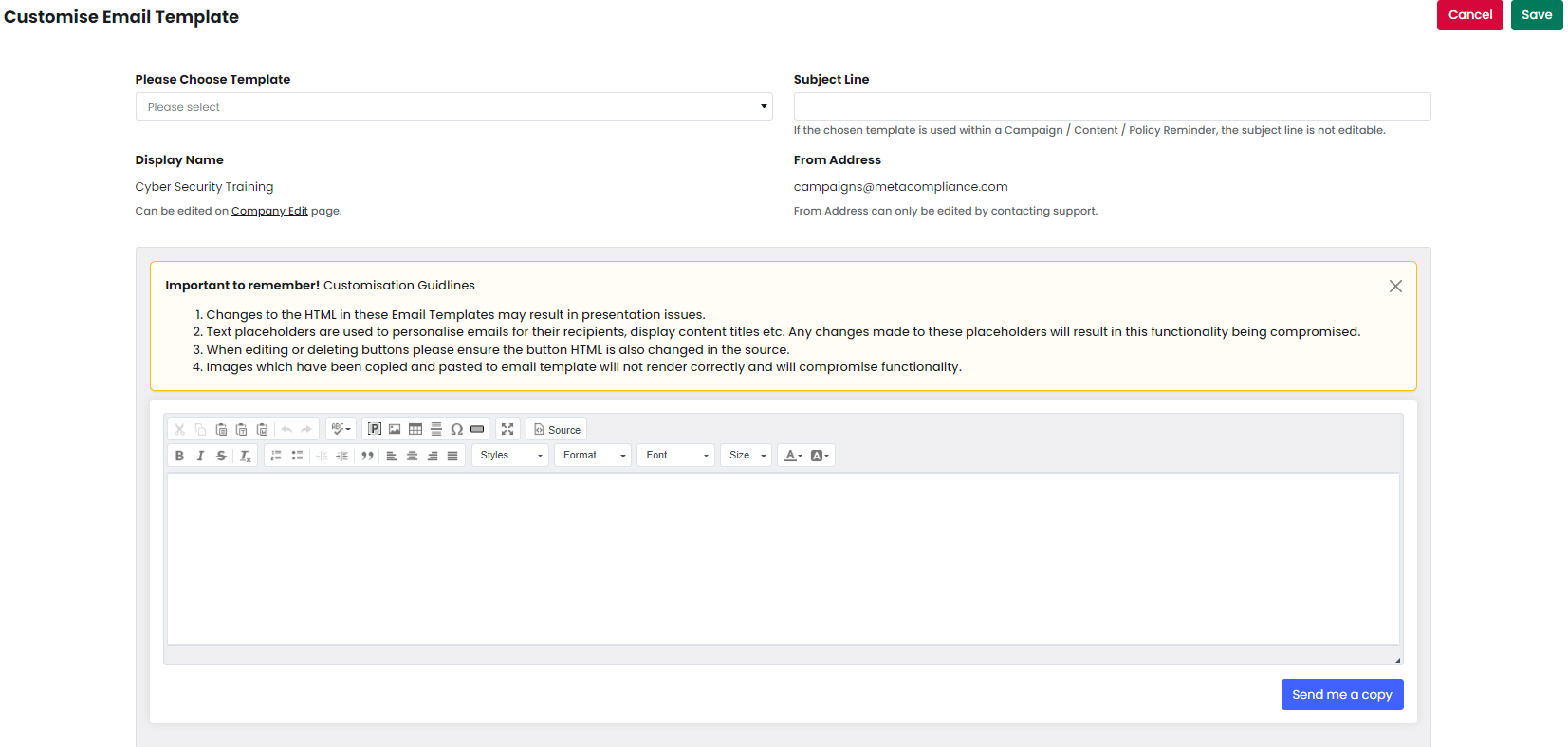 You can also edit Content Notification emails when you send out each piece of content; so, if you need to customise the email to something specific for that piece of content, you can. You will find this within the 'Email' tab when publishing the content, or within the 'Cogwheel' icon on your Steps within Campaigns.
Related Articles: